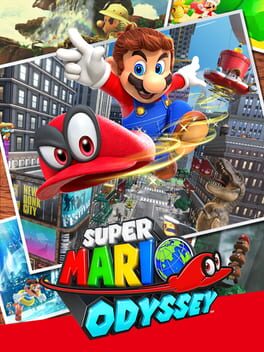 Super Mario Odyssey
Publisher

Nintendo

Developer

Nintendo EPD

Release date

27 Oct 2017
The game has Mario leaving the Mushroom Kingdom to reach an unknown open world-like setting, like Super Mario 64 and Super Mario Sunshine.
see all / fold
| AGM score | 99% |
| --- | --- |
| IGN | 10 |
| GameSpot | 10 |
| Metacritic | 97 |
expand / fold
About Super Mario Odyssey
Super Mario Odyssey is released by Nintendo in 27 Oct 2017. The game is designed by Nintendo EPD. Super Mario Odyssey is a typical representative of the Adventure genre. Playing Super Mario Odyssey is a pleasure. It does not matter whether it is the first or a millionth hour in Adventure, there will always be room for something new and interesting. Thrilling levels and gameplay Super Mario Odyssey will not leave anyone indifferent. The complexity of gameplay increases with each new level and does not let any player get bored.
In addition to it in 27 Oct 2017 released games such as:
In addition to Super Mario Odyssey, the representatives of Adventure games also belong:
A complete list of games like Super Mario Odyssey can be found at AllGame here.
Super Mario Odyssey is versatile and does not stand still, but it is never too late to start playing. The game, like many Adventure games has a full immersion in gaming. AllGame staff continues to play it.
Super Mario Odyssey is perfect for playing alone or with friends.
At AllGame you can find reviews on Super Mario Odyssey, gameplay videos, screenshots of the game and other Adventure representatives.
Super Mario Odyssey - Analysis
Author: Juan García
Date: 2020-03-02 20:33:57
It's been more than 4 years since we received the previous main Mario game (which was Super Mario 3D World). A long wait that has been seasoned with countless 'lower' deliveries starring our favorite former plumber. However, finally, the time has come to taste a new main delivery. The time has finally come for Super Mario Odyssey.
It's been about a year since we first saw this game, in the Nintendo Switch presentation video. At that time we were surprised by his original proposal to control objects and even enemies thanks to our unique cap. That era and is the goal of Nintendo with this title, surprise us. However, over time we have discovered much more. We refer to the fact that the levels disappear and we are faced with a kind of independent sandboxes , which act as worlds, really dense and worked. But we could also be talking about the love that Super Mario Odyssey professes to Mario's entire legacy, with 2D levels of fat pixel , references to past games and much, much more. The result is clear, we are facing one of the best games of recent years , a platform and exploration title as spectacular as it is beautiful. The best game starring Mario? This is debatable ... But the fact that it is a possibility implies that we are facing an essential. Mario has not failed us.
The plot premise is there to lay the groundwork: Bowser has once again kidnapped Peach , to marry her, (this time he also has the help of the Broodals, some psycho rabbits) and Mario has to stop him. A simple story that does not need further development, since the special thing about the ex-plumber's games is not his narrative, but the playable surprises and the perfection of his proposals , calculated to the millimeter. The turn this time comes because Bowser has not only kidnapped the Princess, but has also taken Cappy's sister, a pretty headband with eyes and personality. That is why Cappy joins us, a hat with the ability to change and that allows us to control different enemies and objects of the game world (more or less those who do not wear a hat). In this way, in Super Mario Odyssey we stop worrying about just jumping on the enemies, and the basic mechanics of having to throw them our cap, either to be them, or to pupate them, is added. Together they embark on a journey through Mario's world aboard the Odyssey, a kind of aircraft that needs energies to take us from one world to another.
In this way we can embody a Mario who takes the form of Brother Hammer, Bullet, Goomba ... But also a T-Rex, a human, a zipper ... There are many more, and they are part of the surprises that this Super Mario Odyssey contains , to reach a total of 52 extra forms that Mario and his partner can take . The grace of the matter is that we will not only take their appearance, but also use their skills , using their particularities to continue advancing in each of the worlds that this game proposes. No two 'transformations' are the same, and they all have a specific purpose that gives them meaning. A good example would be when we become a fish (Cheep Cheep for friends), which allows us to breathe underwater and develop more easily in underwater environments.
In this way, countless new possibilities are added to the inescapable and classic platform of any game with Mario as the protagonist, adding an unparalleled variety in the series. This is precisely the key to Super Mario Odyssey, a constant renewal of its basic formula, thereby surprising us every few times as few games get it today. As soon as we will be jumping, like throwing frying pans or fireballs, planning on the stage, opening secret paths ... Every little time a new surprise will await us at Super Mario Odyssey.
To this we must add the fact that Nintendo has even wanted to multiply the number of routines, mini-games and mechanics within the title that concerns us, causing there to be dozens and dozens of different ways to gain energy , without scarcely Repeat more than a couple of times throughout the adventure. Along the way there will be skill tests, small puzzles, exploration, jumps, mini-games, memory tests ... It may seem that we exaggerate a bit when talking about such a lot of possibilities, but the truth is that for many hours they pass, Super Mario Odyssey still knows how to surprise us again and again.
Screenshots
Screenshots will help you evaluate the graphics and gameplay of Super Mario Odyssey.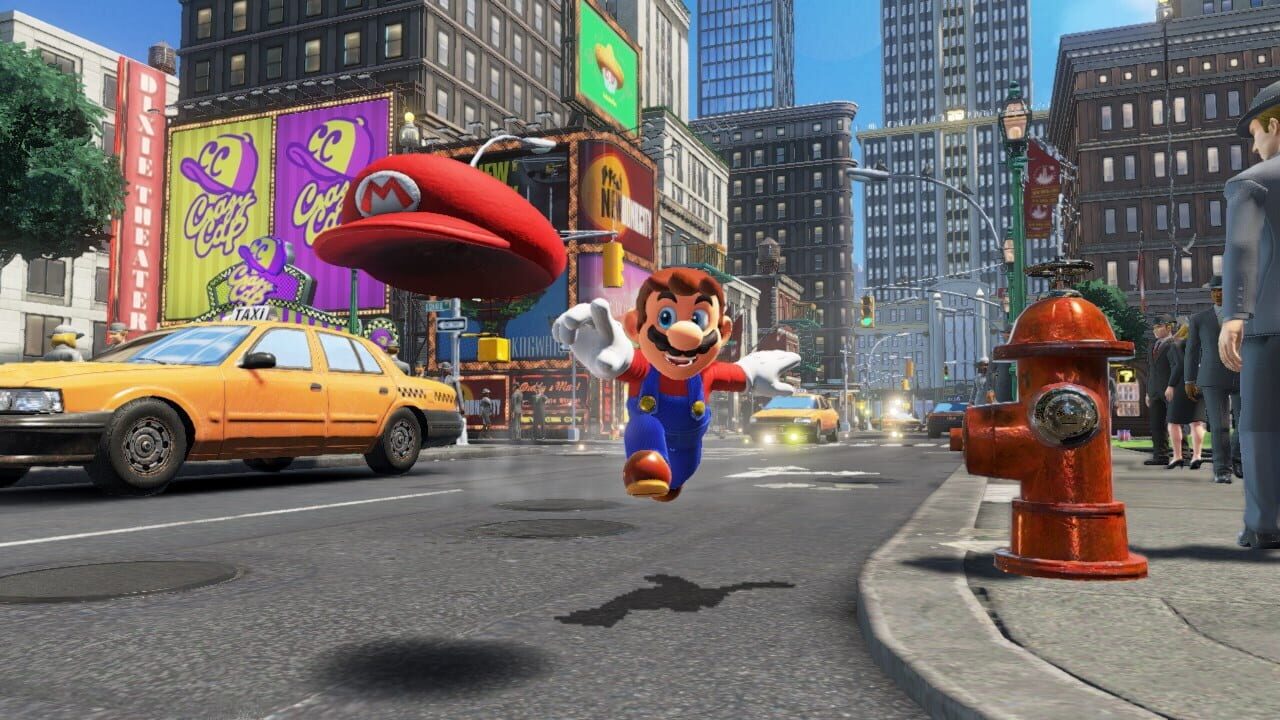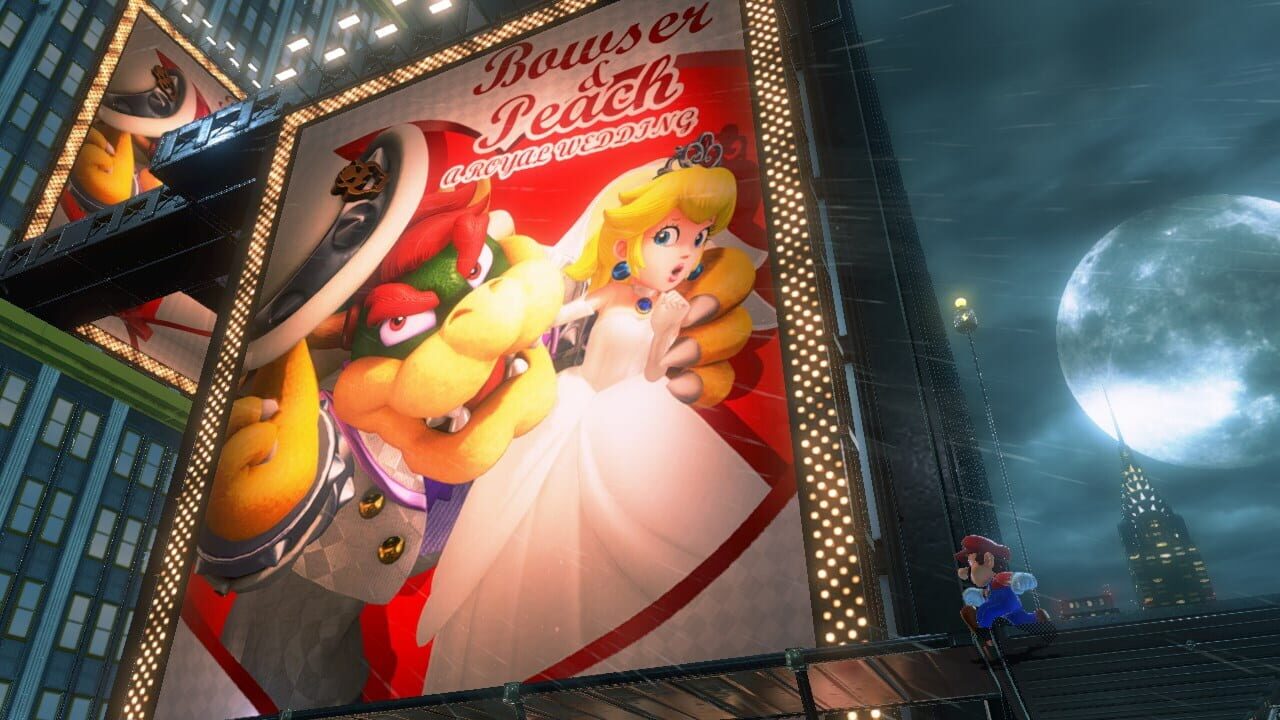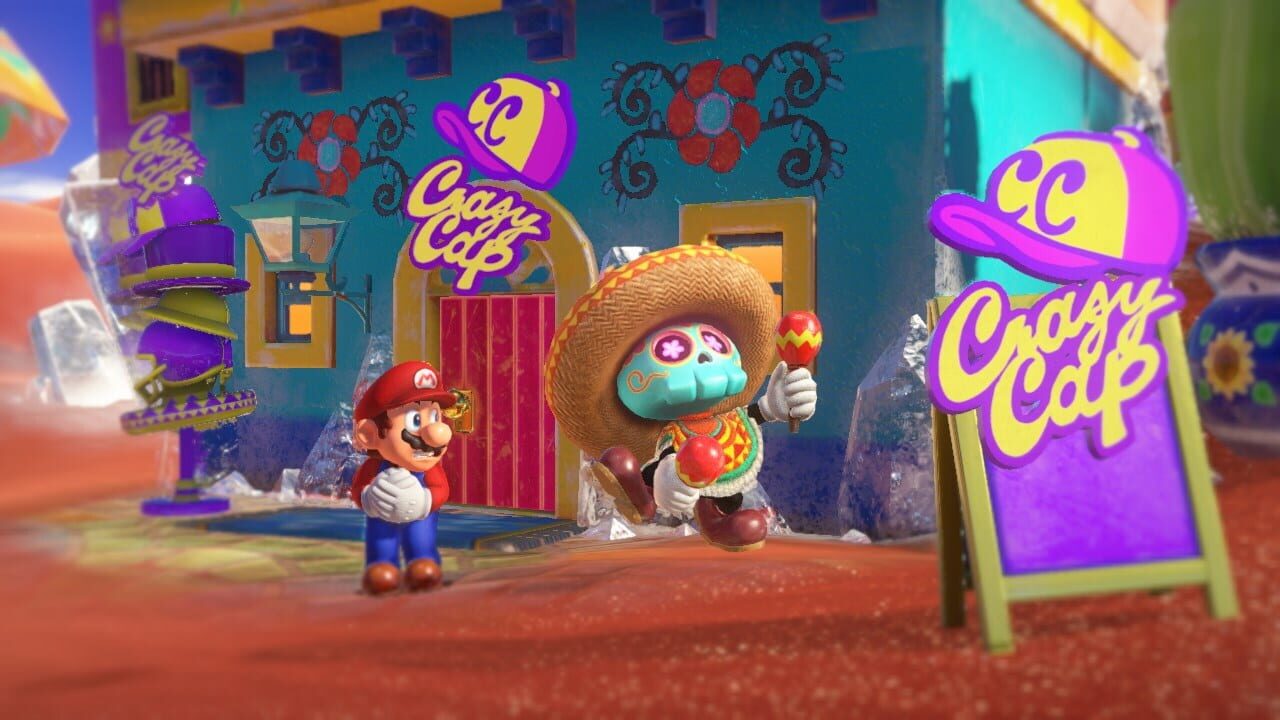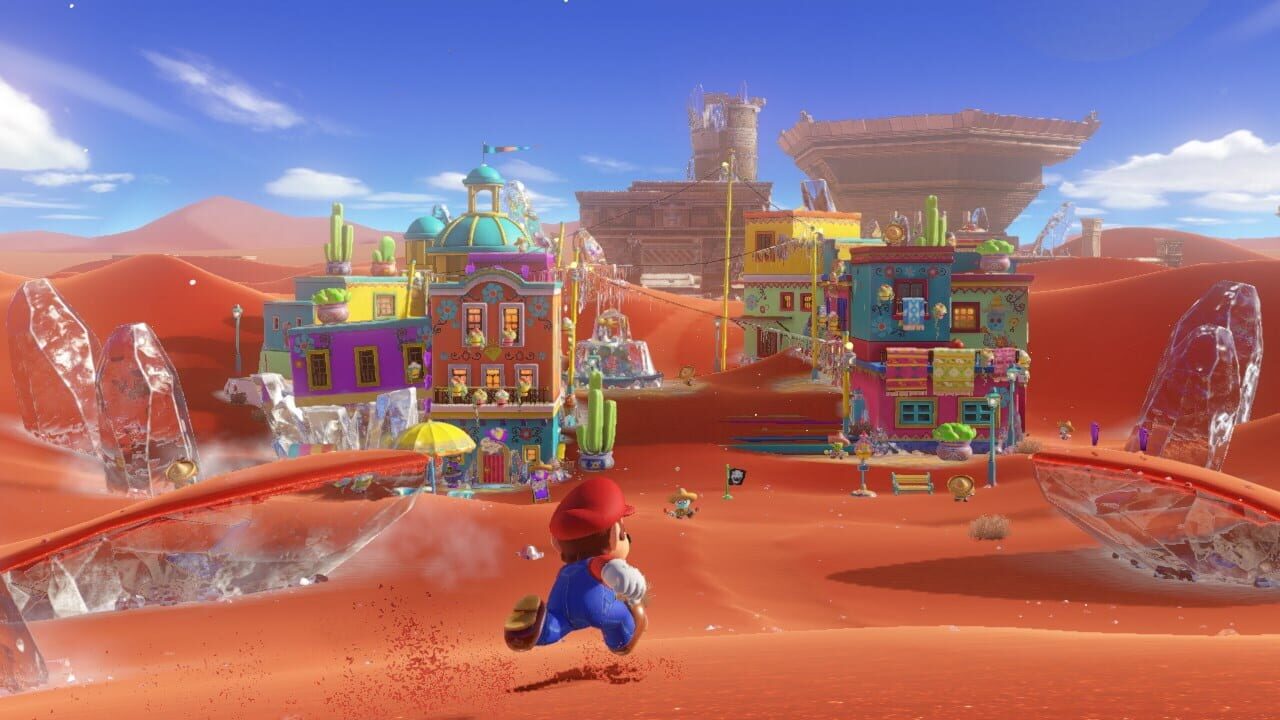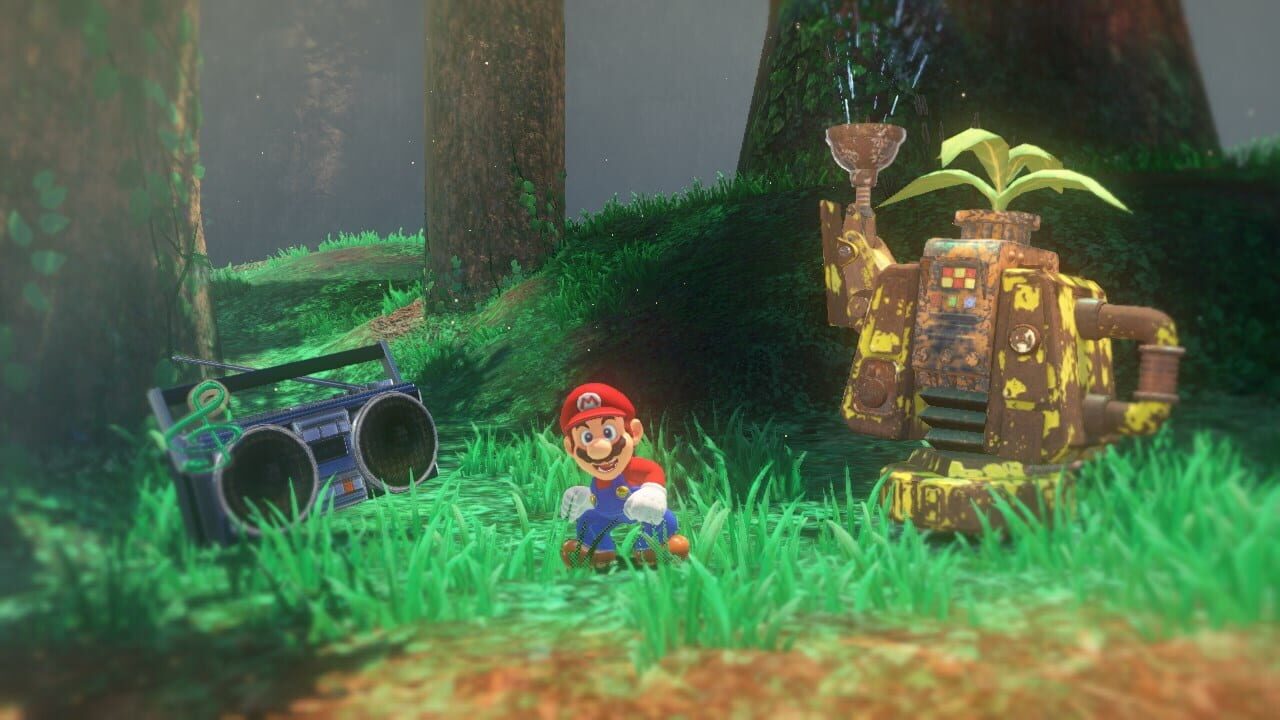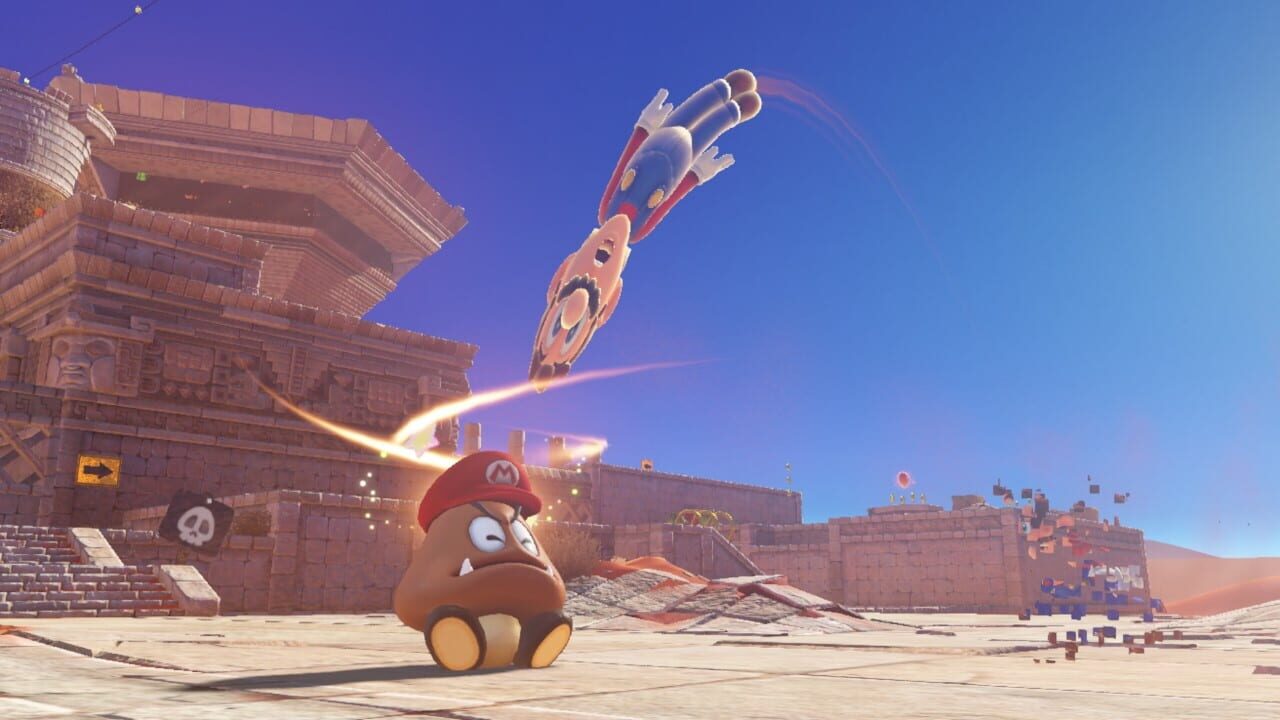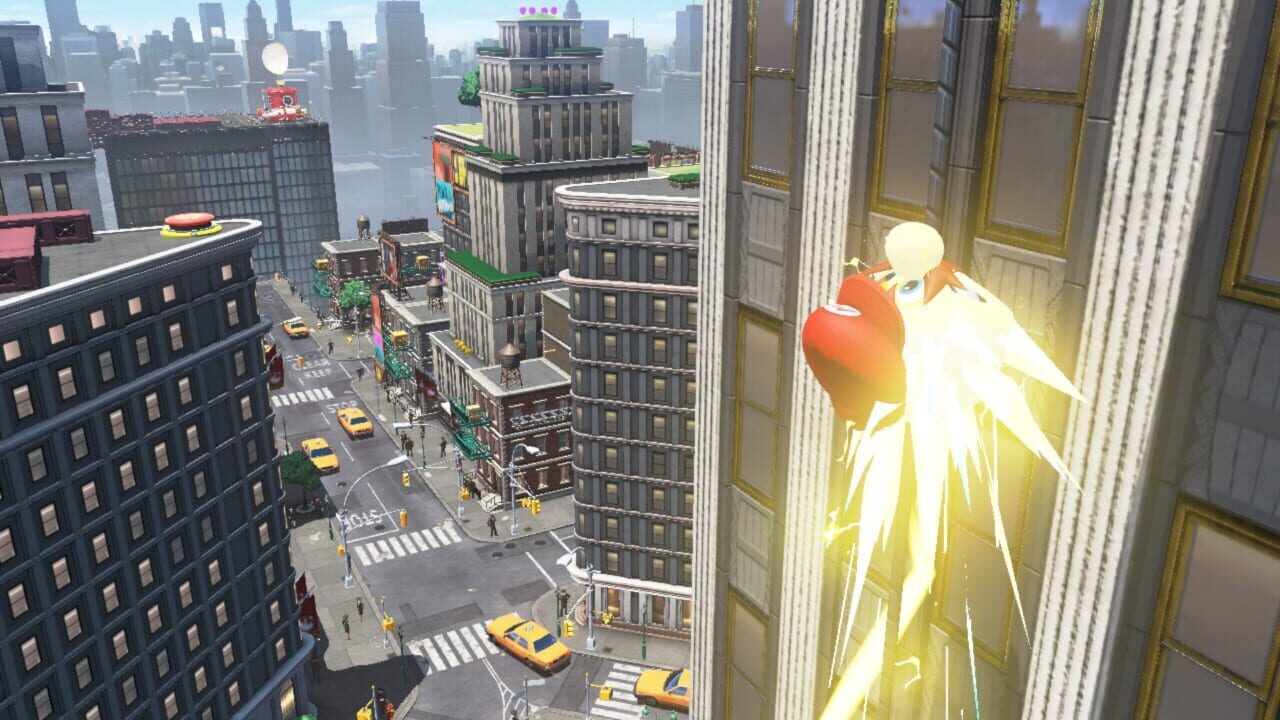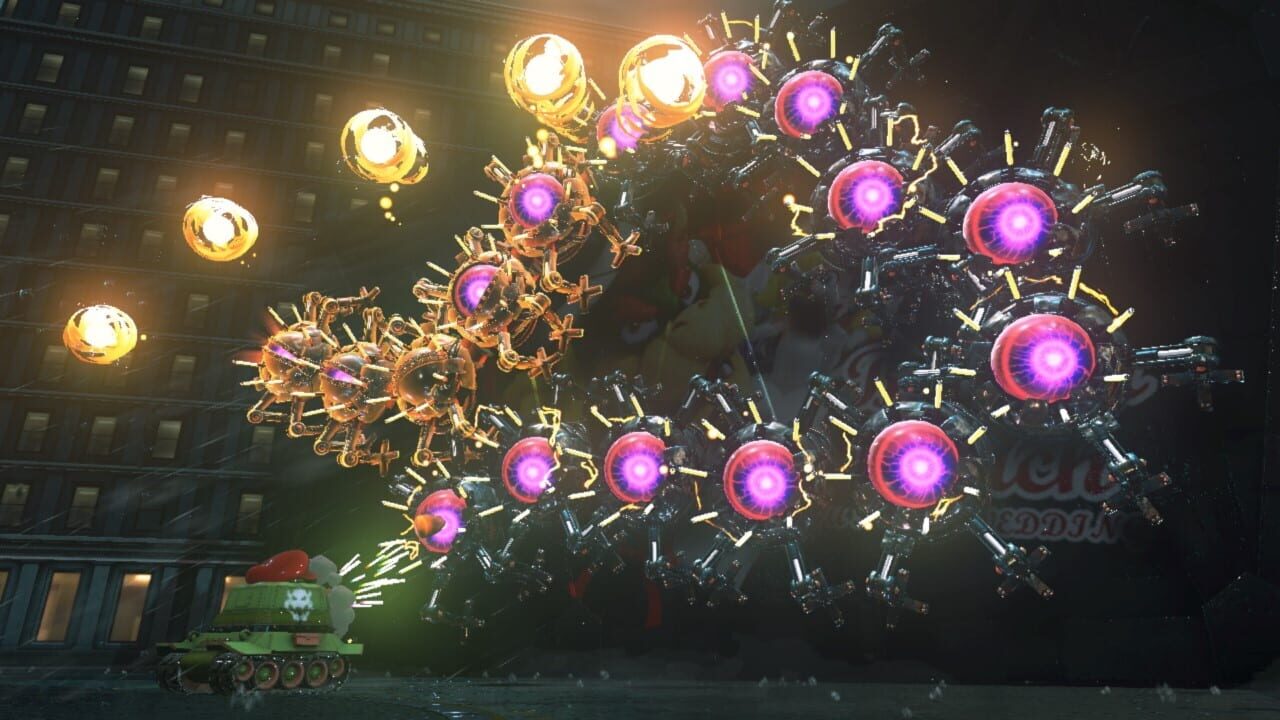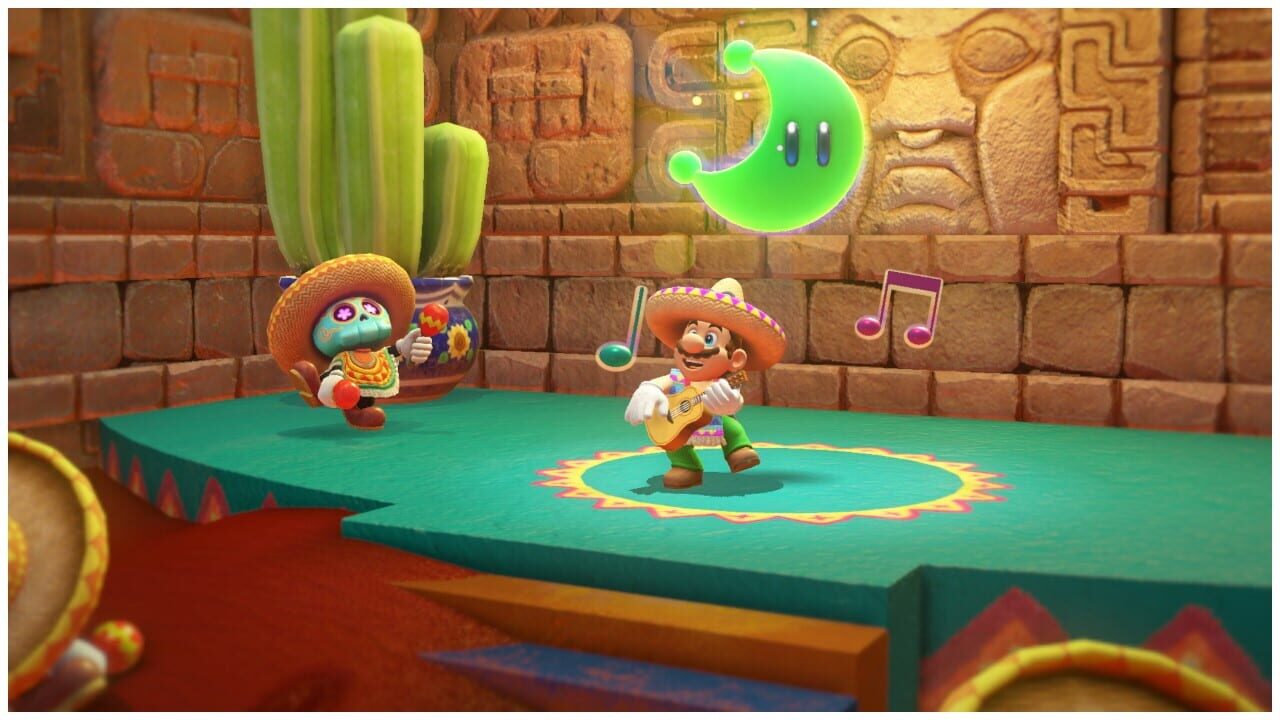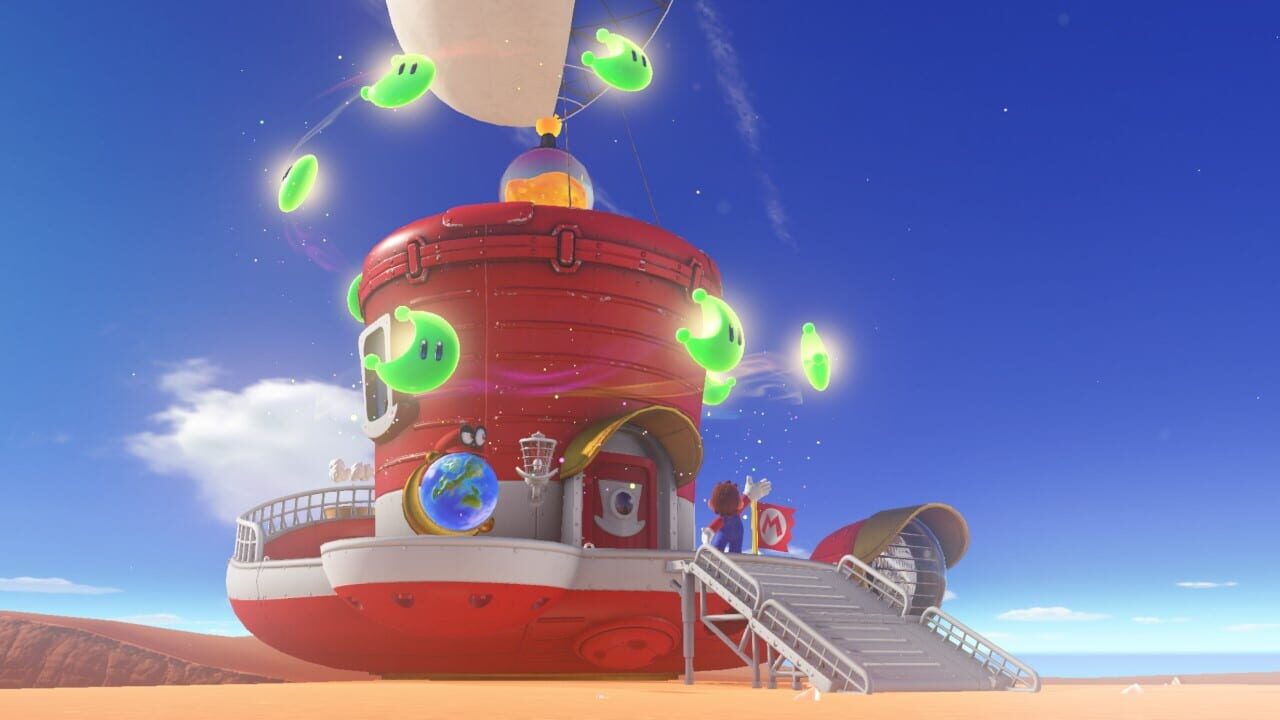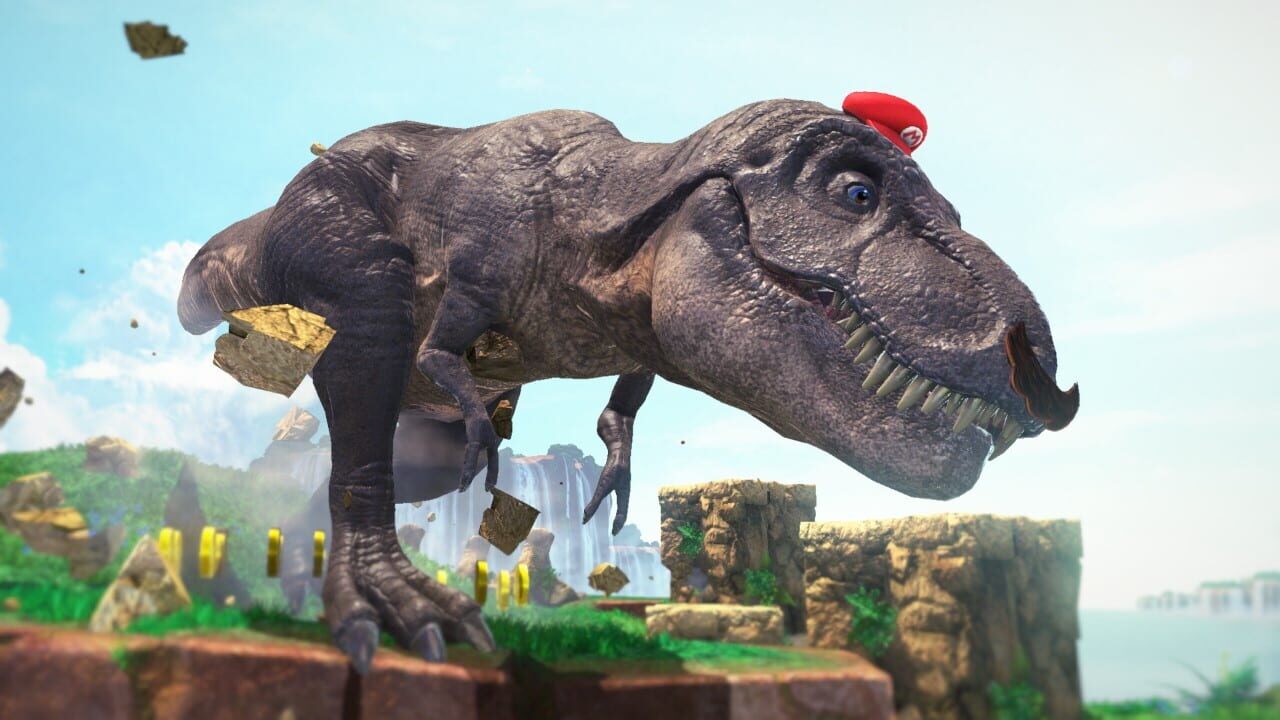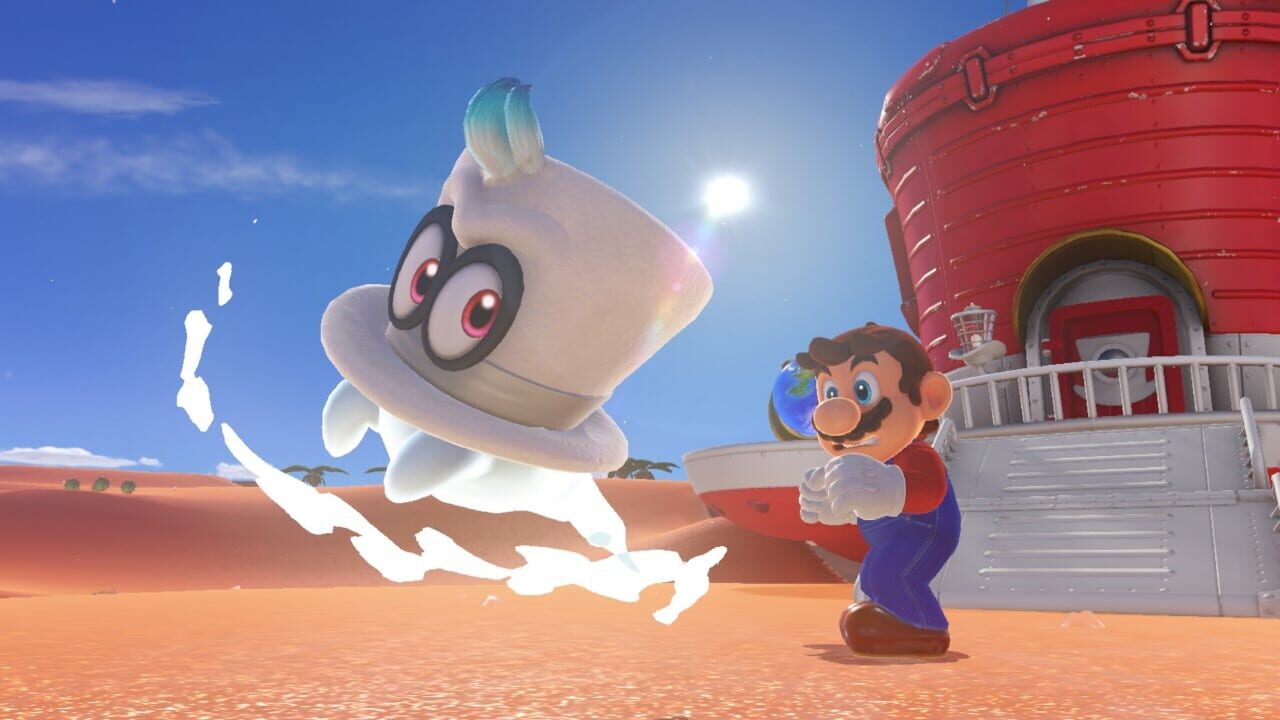 Videos
If screenshots are not enough, you can enjoy creative videos from Nintendo
Streams
But that's not all! We also carefully prepared the best strips from Super Mario Odyssey.
You may also like
If you like Super Mario Odyssey, but you're tired of it and want something new, you can try other games.