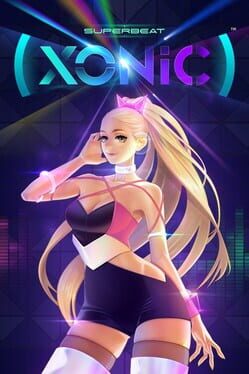 SUPERBEAT: XONiC
Publisher

Rising Star Games

Developer

Nurijoy

Release date

22 Oct 2015
SUPERBEAT: XONiC is an upcoming rhythm game developed by Nurijoy, a company formed by former employees of Pentavision. It is considered a spiritual successor to the DJMax music game series and its gameplay is based on the 2014 arcade game Beatcraft Cyclon, also made by Nurijoy. The gameplay of SUPERBEAT: XONiC consists of tapping notes to the beat of a song, either with the PlayStation Vita's face buttons or touchscreen. Modes, in order of difficulty, include 4 TRAX mode, 6 TRAX, and 6 TRAX FX. When selecting any mode, 3 tracks are played in succession and the player's performance is evaluated at the end. Local scores can be uploaded to a global online leaderboard if connected to the internet. SUPERBEAT will feature over 50 different tracks from a variety of genres, including soulful house, RnB, indie pop, progressive metal, and big beat and many more, and will include a collection of original music from producers such as 3rd Coast, ND Lee, Tsukasa and others.
see all / fold
| AGM score | 58% |
| --- | --- |
| IGN | 0 |
| GameSpot | 0 |
| Metacritic | 58 |
expand / fold
About SUPERBEAT: XONiC
SUPERBEAT: XONiC is released by Rising Star Games in 22 Oct 2015. The game is designed by Nurijoy. SUPERBEAT: XONiC is a typical representative of the Music genre. Playing SUPERBEAT: XONiC is a pleasure. It does not matter whether it is the first or a millionth hour in Music, there will always be room for something new and interesting. Thrilling levels and gameplay SUPERBEAT: XONiC will not leave anyone indifferent. The complexity of gameplay increases with each new level and does not let any player get bored.
In addition to it in 22 Oct 2015 released games such as:
In addition to SUPERBEAT: XONiC, the representatives of Music games also belong:
A complete list of games like SUPERBEAT: XONiC can be found at AllGame here.
SUPERBEAT: XONiC is versatile and does not stand still, but it is never too late to start playing. The game, like many Music games has a full immersion in gaming. AllGame staff continues to play it.
SUPERBEAT: XONiC is perfect for playing alone or with friends.
At AllGame you can find reviews on SUPERBEAT: XONiC, gameplay videos, screenshots of the game and other Music representatives.
Superbeat: Xonic - Review
Author: Juan García
Date: 2020-07-30 22:29:16
The PS Vita is said to be dead and music games were out of fashion, but Superbeat Xonic is proof that none of these claims is correct. What's more, it is not even the first game that casts doubt on such maxims, since a few days ago Persona 4 Dancing All night repeated speech and proposal, with an excellent result, even though it is a title that is similar and different from the one in question .
On that occasion it was a game that sought to take advantage of the pull of Persona 4, changing the gameplay by a third, but using characters and certain situations to round off the proposal. In this way, the core was that of a musical title that uses the soundtrack of Persona 4 (and expands it), but that also frames the entire adventure in a story that is not memorable, but it is outstanding, especially for the genre. to which Persona 4 Dancing All Night belongs. This time music is the center of the experience, to the point that it is much more sparing when motivating us to play. Superbeat Xonic does not offer history, nor many explanations, but it knows how to catch with a proposal that is complicated almost every second, but that manages to hook like few games.
Although the introductory sequence makes us imagine a certain plot load, it does not really exist. The PM Studios proposal revolves around music, with 60 songs that will not sound at all to you, but which are usually very catchy. These are various pieces ranging from pop to techno, hip hop, rock ... The variety is guaranteed, although they generally give off a certain Korean aftertaste that may be a point in favor or against, depending on your own tastes. In our case, there are themes that have not been too successful, but not for their quality, but for how fun or boring they are when playing it.
The gameplay of Superbeat Xonic is simple: tap what is requested on screen when requested on screen. The amount of necessary inputs will depend on the level of difficulty that we have chosen that will determine the necessary buttons. 4Trax divides the PS Vita screen into four tracks where the 'notes' go up. In addition to this, these notes can be simple, left-click or require movement (vertical, punctual or maintained). While single notes are solved by the buttons, the directional notes require moving the right or left stick in the direction indicated, complicating matters. In 6Trax the display is divided into six note lanes, while in 6Trax FX the top buttons are added to the mix, further complicating matters. Superbeat Xonic can be controlled with the PS Vita buttons or via the touch screen. At the most basic levels of difficulty, we found it much more intuitive to play with the touch screen, although by increasing the inputs this control method is not as precise as we would like, having to relearn how to play with the buttons on the controller.
This is a somewhat critical point, since it is a title that is not at all simple, since the difficulty scales very quickly between songs, causing us to fail again and again, before getting to overcome each song. That is, although it sounds strange, the great achievement of Superbeat Xonic, that of hooking ourselves to improve until we can overcome that particular challenge that was resisting us. Part of its secret is the adaptability of the difficulty, since we can choose, in addition to the number of inputs, the level of difficulty and the speed at which the notes enter, allowing even the least skilled to learn the patterns of each topic.
So far, everything is going well with this peculiar rhythm game, despite the difficulties of control. However, we found a small problem that muddles the work of PM Studios, its lack of accessibility. We are not referring to the way we learn to play, but to the explanations of the inner workings of Superbeat Xonic. The game is divided into two major modes unified by an experience system. On the one hand there is the classic arcade mode, which allows us to choose three songs at our will. On the other hand, there is the World Tour mode, which opens as we level up, and which offers us much more specific challenges in terms of success conditions and songs in each of its 13 stages (each having three levels of difficulty ). While the first game mode is somewhat limited, to the point of being boring, the second is more varied and demanding (although sometimes too much). The 'intringulis' of the matter is that we will need to play both to continue leveling up, thereby unlocking new tracks, DJ images (which give us special abilities) and allowing us to move up the global leaderboards.
And we stop counting, since Superbeat Xonic does not offer much more, missing a greater variety of multiplayer options, but above all a much clearer and more explanatory interface. We found out that the DJ images had modifiers fiddling around on the menus, after a good handful of hours, making us feel a bit absurd knowing that we could have equipped an experience modifier or life recovery after our glitches, which makes make everything easier. On the other hand, it is also not clear when you unlock what in any of the modes, having to imagine that there is a constant progression and having a willingness to play beyond the motivations of its mechanics. It is a shame that PM Studios has taken for granted that we will understand all this by infused science ... Being the biggest mole of a production that can be demanding, but at the same time fun.
That said, if we overcome this small barrier of accessibility to the fullness of its options, the truth is that we will find a deep and long title, to the point that we can last for weeks. Its graphic section is not exactly the most elaborate, but it is effective and, above all, it is designed not to distract us when it comes to pressing the correct notes. You could have asked for a little more 'ceremony' to the matter and even a greater differentiation of certain combinations, but it is effective, although not effective. The sound, just everything is correct except the soundtrack, which is wide and quite accurate, although not all songs have conquered us. Superbeat Xonic also comes to us only in English, although given the small number of texts on the screen, its relevance is less.
Screenshots
Screenshots will help you evaluate the graphics and gameplay of SUPERBEAT: XONiC.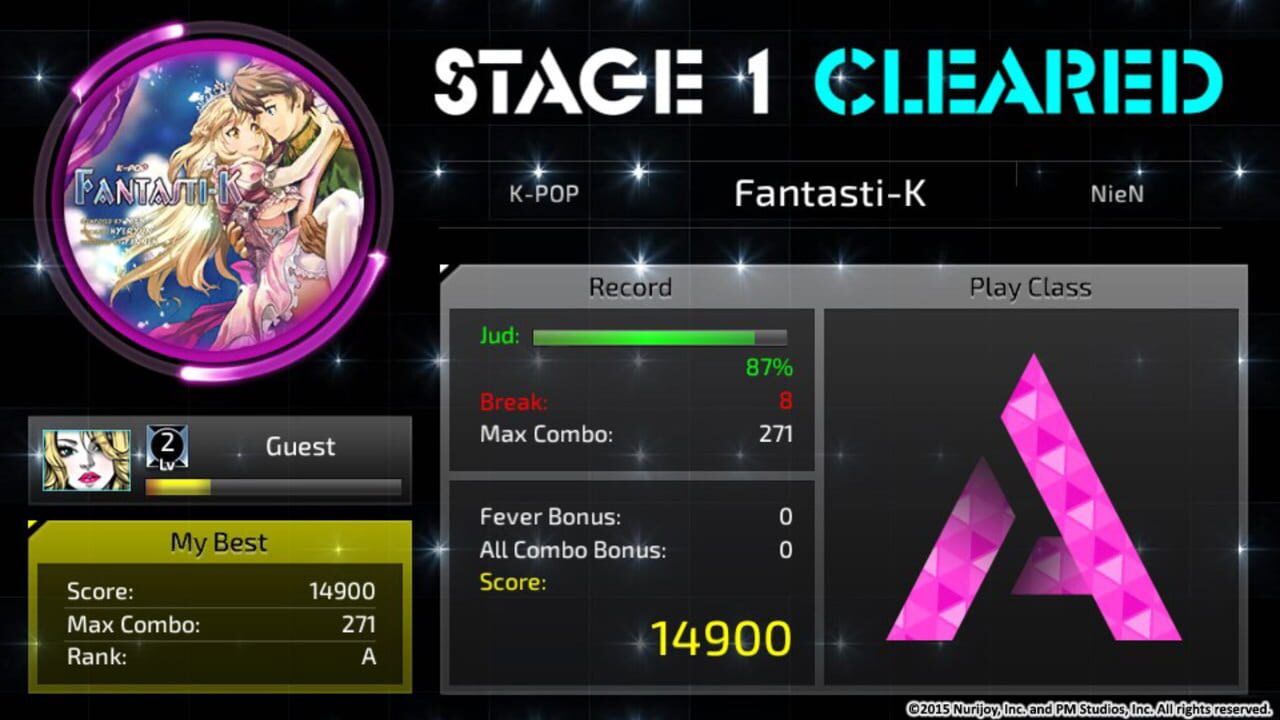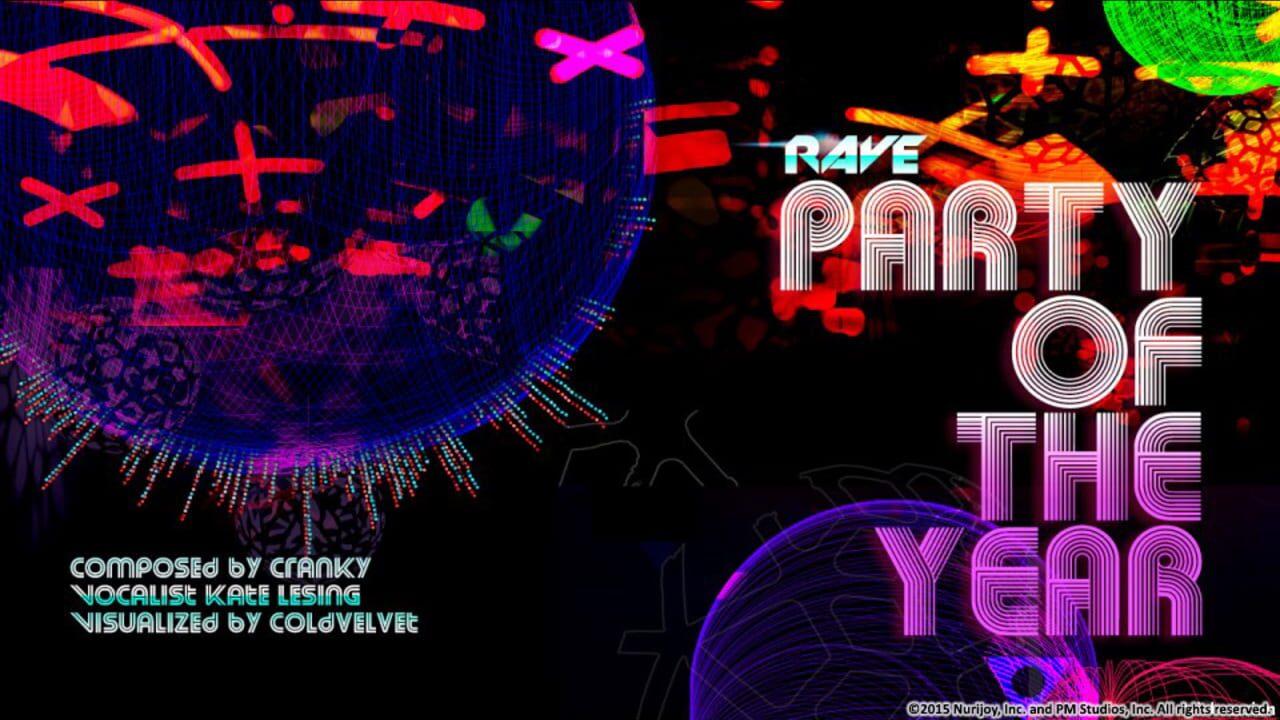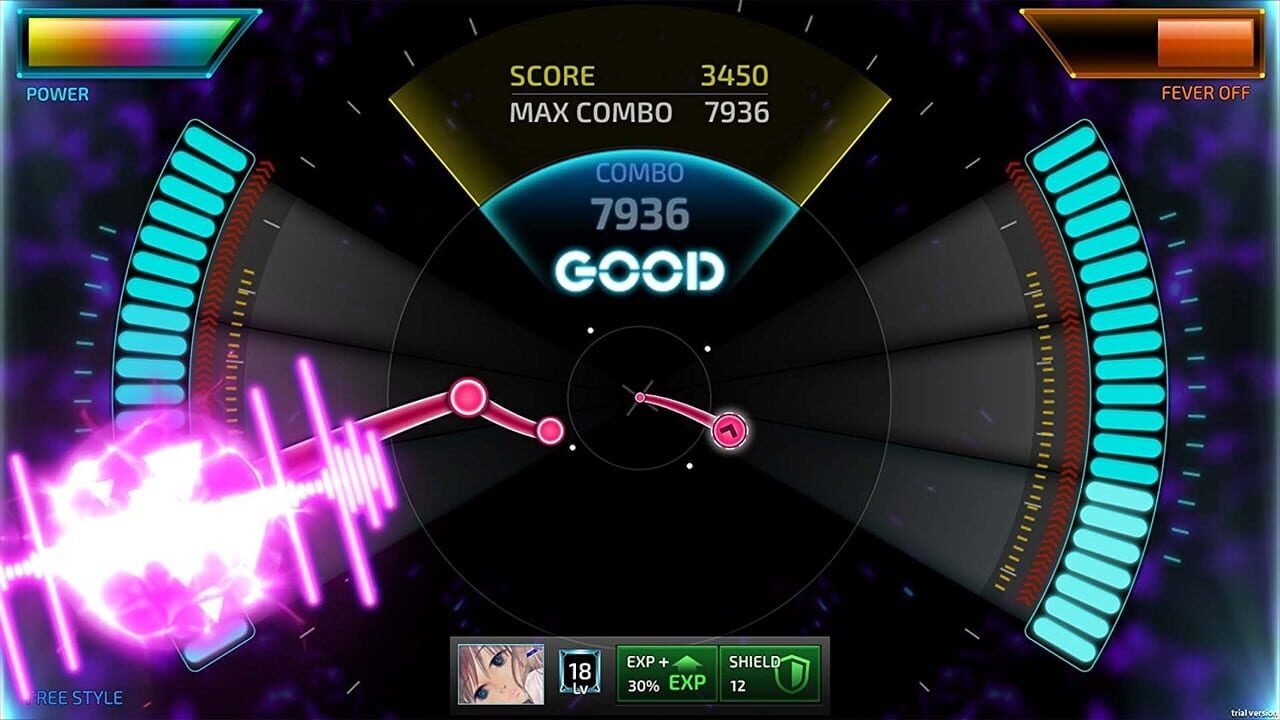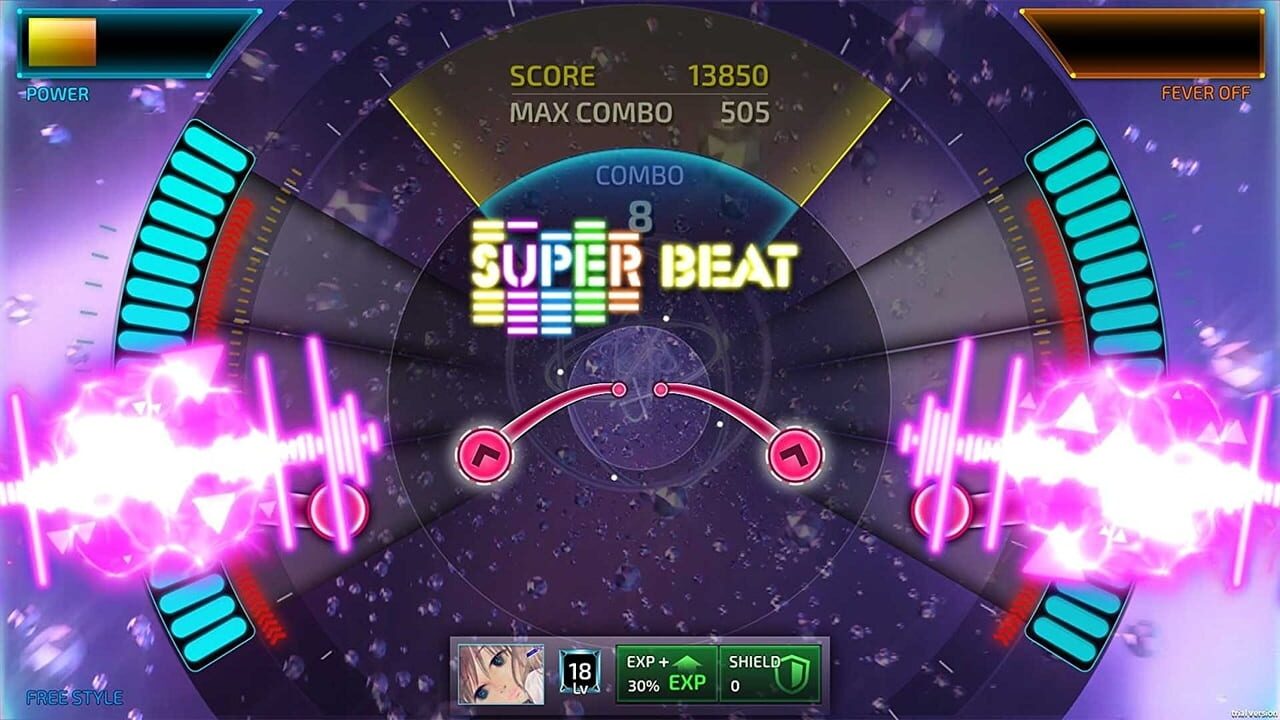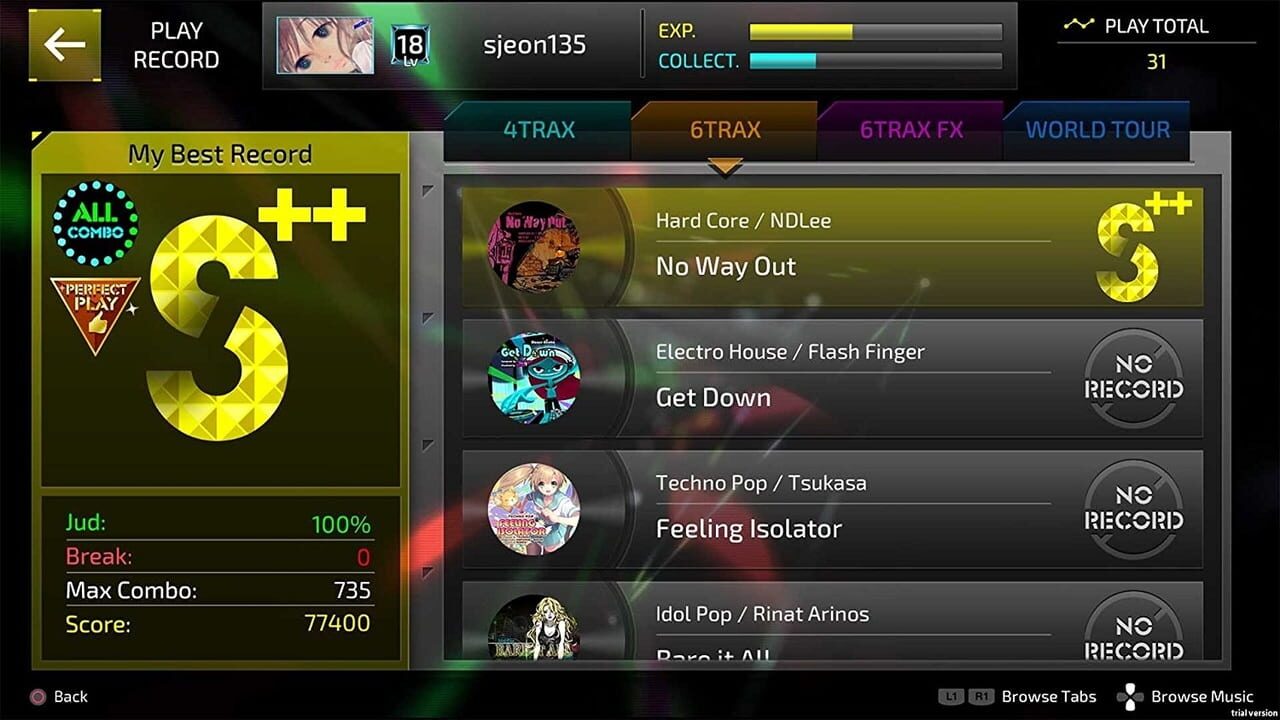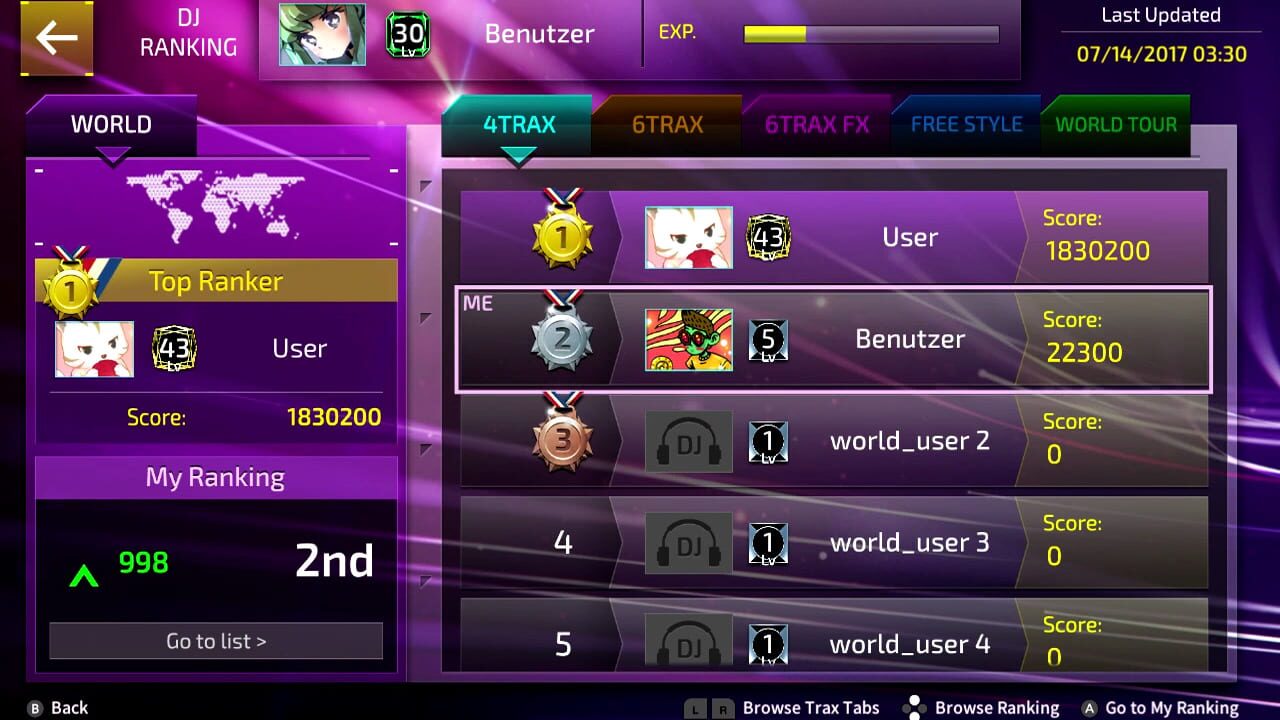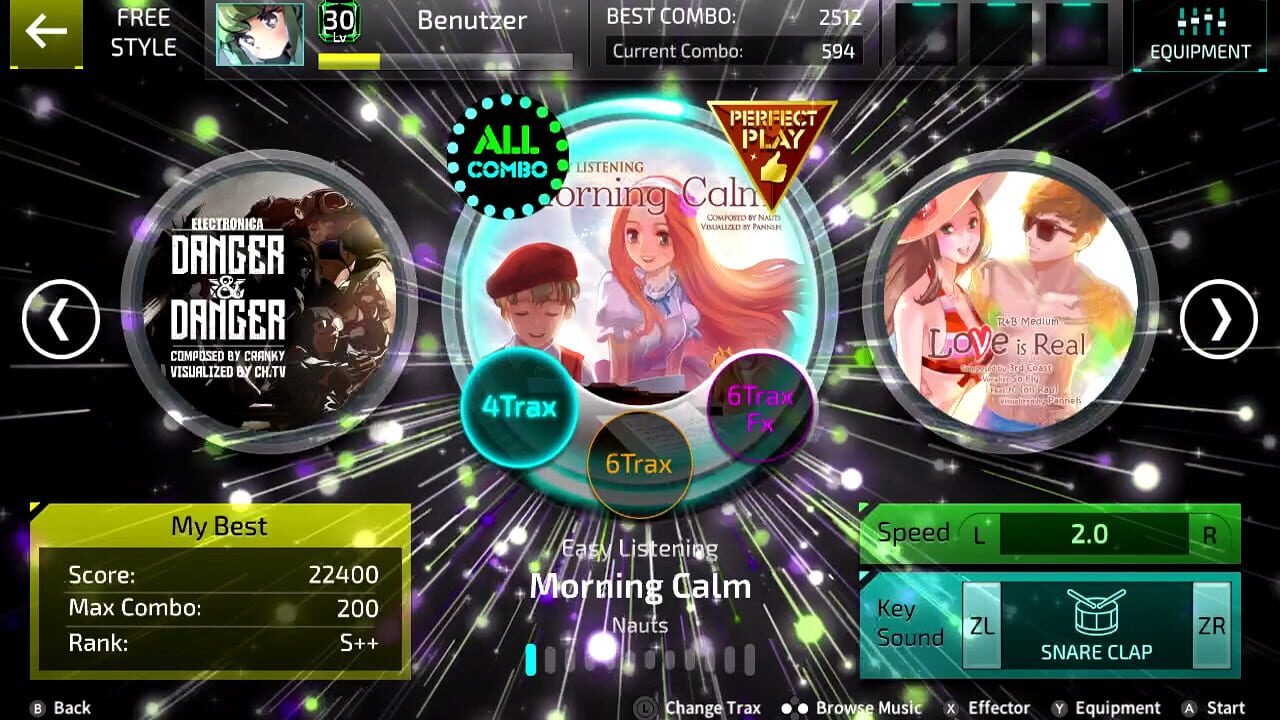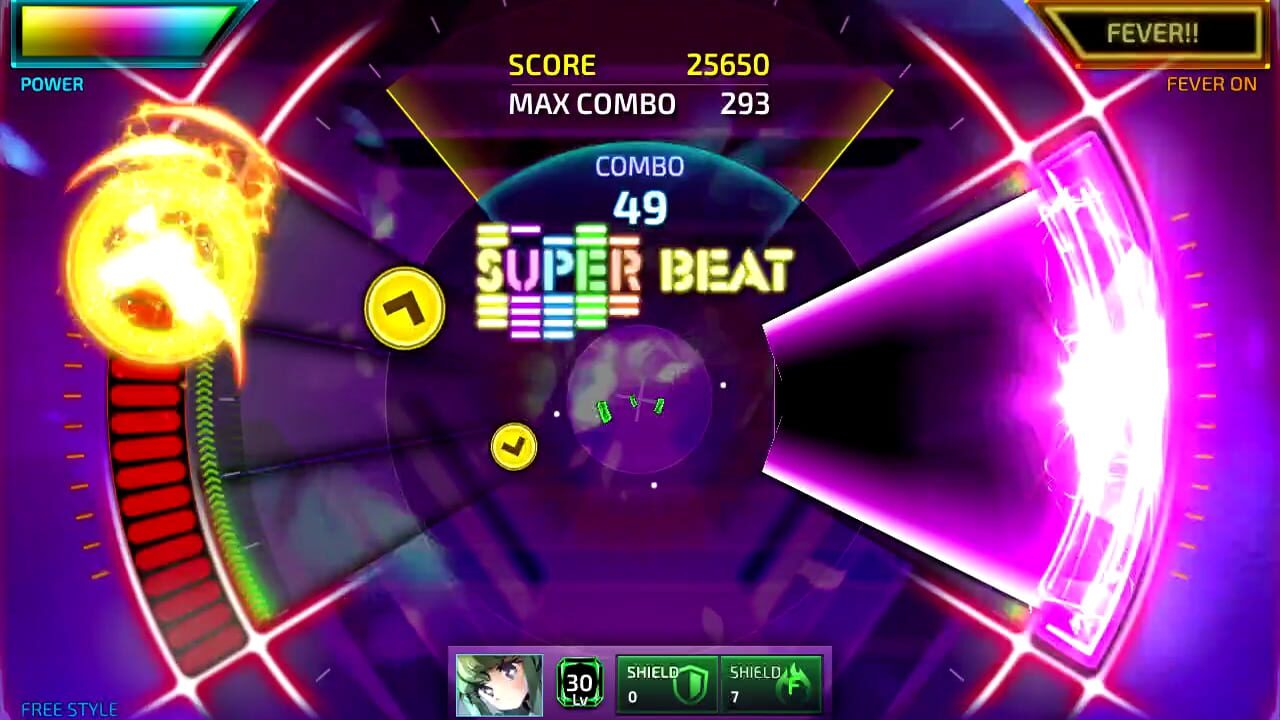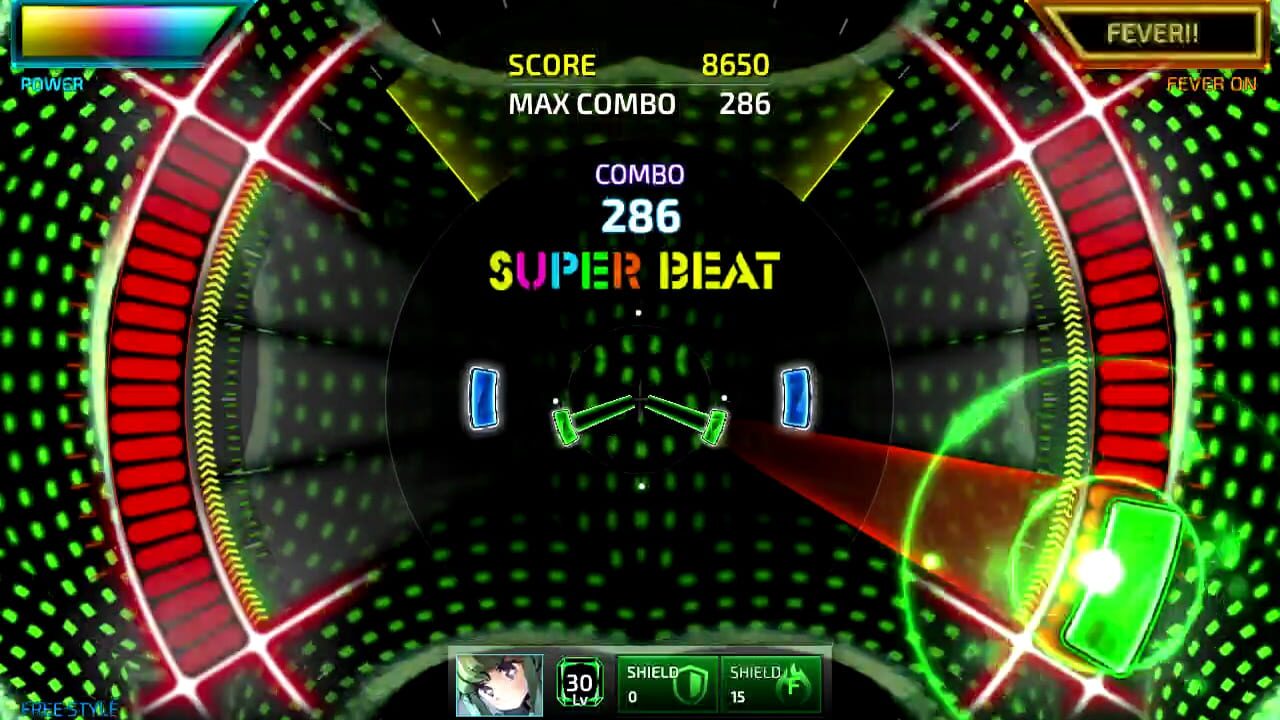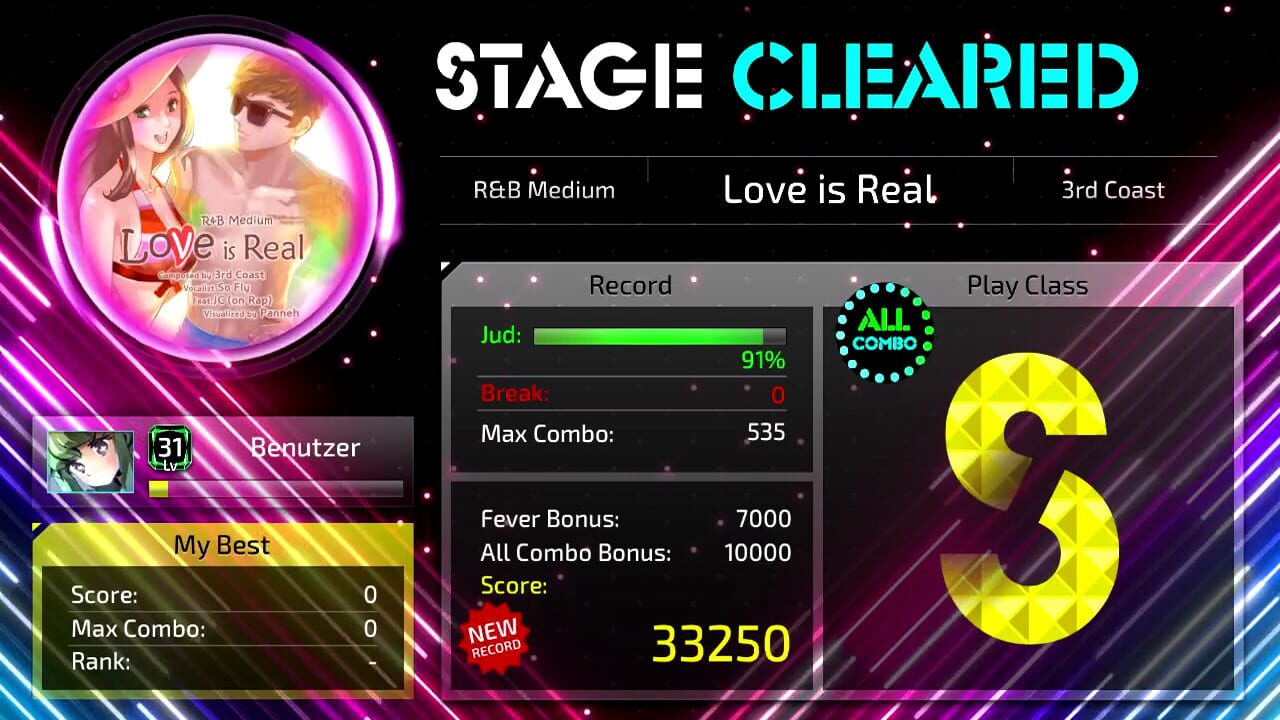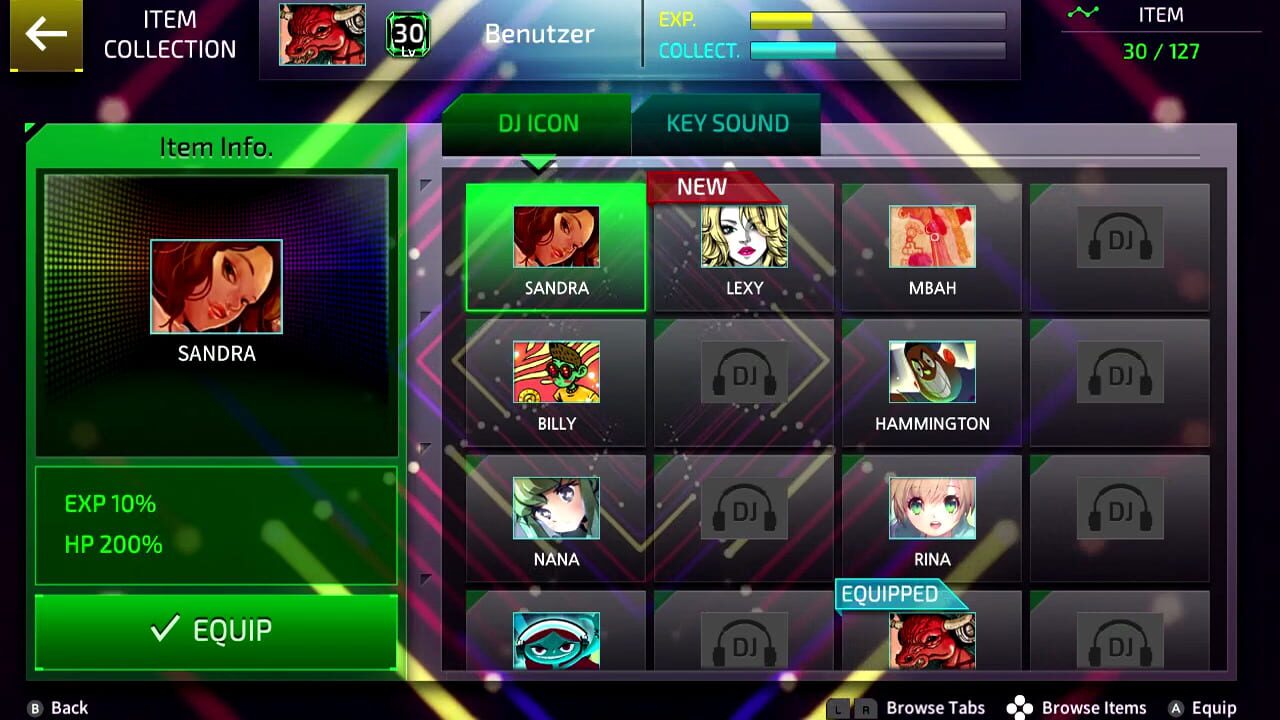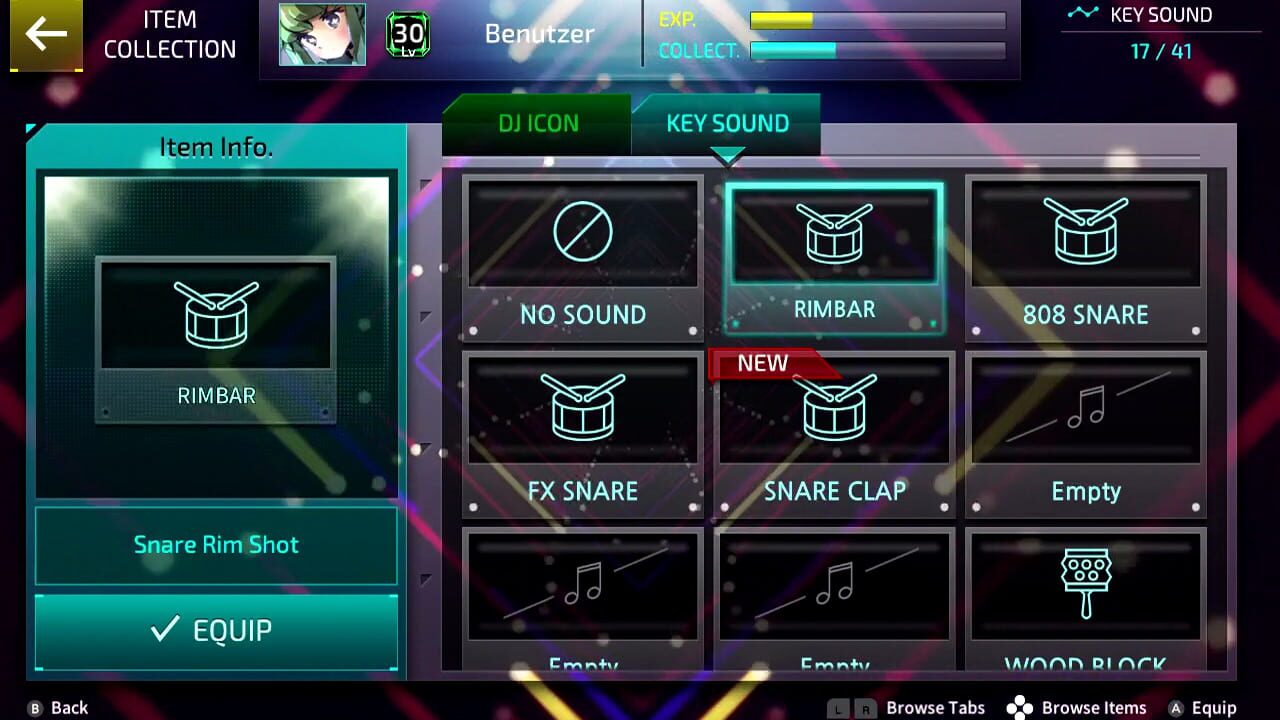 Videos
If screenshots are not enough, you can enjoy creative videos from Rising Star Games
You may also like
If you like SUPERBEAT: XONiC, but you're tired of it and want something new, you can try other games.