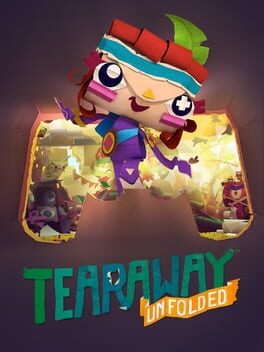 Tearaway: Unfolded
Publisher

Sony Computer Entertainment

Developer

Media Molecule

Release date

8 Sep 2015
Journey through a vibrant, living papery world, with a plucky messenger who has a unique message to deliver—to YOU! Choose to guide either atoi or iota on this adventure, each a bold courier with an expressive personality and a unique message for you locked away inside their envelope head. In order to read it though, they're going to need your help to deliver it! The papery world of Tearaway unfolds in your living room, allowing you to reach into your TV with your god-like powers and help your new messenger friend complete this very special delivery and making you the co-star of the game. As you travel together in this buddy-movie style, rites-of-passage adventure, you'll rely on each other's strengths to overcome perilous challenges, and form a long-lasting bond. You'll uncover a magical dimension inspired by half-forgotten stories and folklore and built realistically from paper that unfolds and comes alive before your very eyes; from lost islands and forgotten forests, to bottomless canyons and mysterious structures. As you guide your adventurous messenger through this world you'll meet the papercraft creatures that live within it, help out strange new friends and encounter dangerous challenges.
see all / fold
expand / fold
About Tearaway: Unfolded
Tearaway: Unfolded is released by Sony Computer Entertainment in 8 Sep 2015. The game is designed by Media Molecule. Tearaway: Unfolded is a typical representative of the Adventure genre. Playing Tearaway: Unfolded is a pleasure. It does not matter whether it is the first or a millionth hour in Adventure, there will always be room for something new and interesting. Thrilling levels and gameplay Tearaway: Unfolded will not leave anyone indifferent. The complexity of gameplay increases with each new level and does not let any player get bored.
In addition to it in 8 Sep 2015 released games such as:
In addition to Tearaway: Unfolded, the representatives of Adventure games also belong:
A complete list of games like Tearaway: Unfolded can be found at AllGame here.
Tearaway: Unfolded is versatile and does not stand still, but it is never too late to start playing. The game, like many Adventure games has a full immersion in gaming. AllGame staff continues to play it.
Tearaway: Unfolded is perfect for playing alone or with friends.
At AllGame you can find reviews on Tearaway: Unfolded, gameplay videos, screenshots of the game and other Adventure representatives.
Tearaway Unfolded - Analysis
Author: David Soriano
Date: 2020-07-30 23:31:56
Tearaway Unfolded is a curious example in this current (and controversial) fashion of remastering and ports. Curious because its native platform was PlayStation Vita, that portable console that brought out -and drifted- Sony. There was much speculation for a time that Gravity Rush would also adapt to desktop, but we still have not materialized. Returning to Tearaway, we are facing the probably best game that came out exclusively for Vita, in the opinion of many of the components of IGN Spain (here you can see its original analysis). Part of the reason why we liked it so much, was that it took advantage of each and every one of the characteristics regarding the hardware of the laptop, so there was some curiosity to see how it adapted to its now older sister.
As for these new features , the first that we will discover will be the possibility of lighting up the darkest rooms using the light bar that incorporates the Dualshock 4 . This time around, the pieces, who are the enemies of the game, have been endowed with a background in which their purpose is to end the colorful world of cardboard from Tearaway and instead replace it with nondescript newspaper. With this light that we have as the power of the You (the way in which Media Molecule broke the fourth wall and made us the protagonist of the game) we can recover the color on the scene and also hypnotize the evil bits.
The most platforming sections of the original were packed with items known as drum skins . These were activated by touching the rear panel to bounce our messenger Iota or Atoi. This intuitive way of providing the control of movement of our fingers has been adapted this time by pressing the button on the touch panel in a movement contrary to that shown on the screen ... but there was no other alternative. The touch panel is also used to stamp out our creations, one of the cases in which our creativity was put to the test. By replacing the use of the mat on the Vita touch screen with "drawing it" on the small panel of the Dualshock 4 a lot of precision is lost to create our cutouts and ornaments. But again ... there was no other.
To compensate certain drop-down elements that we removed as a sticker with our finger, the wind element has been introduced . By lightly touching the remote control's touch panel, you can redirect the air and thus reposition certain elements capable of movement. The air will even allow our protagonist messenger to create a paper airplane with which to provide a new possibility of movement in the gameplay of Tearaway, with sections in which to move using this fragile means of transport.
Finally, regarding the trunk of new forms of control, we can "put in command" certain elements spread across the stage. In a similar way to The Playroom and its robots, we can aim vertically so that we have a new inhabitant in the Dualshock and even pet it. The true usefulness of this feature is given by the possibility of later launching them on cracked surfaces to open new paths.
When it comes to developing the adventure, Tearaway Unfolded will be very familiar to us in terms of the most iconic places in the original and their established order. However, the levels have been completely redesigned to include new ways of dealing with them applied to the new controls and also new levels and completely new scenarios. The work in this sense is commendable, because although it is inevitable that everything sounds to us, at times it does seem like a new game, or at least one just as enjoyable for all those who already did it with the original.
Without being essential, the use of alternative peripherals such as the PlayStation Camera (with which to see our face as the sun of the game), the PlayStation app with which to decorate the stage with our own photos or the microphone so that our recordings put voice it only adds value to our characters with which to make the most of our investment in extras for PS4 (just as the original did with all the native features of Vita).
The duration will therefore be lengthened . Completing this new adventure and its levels never seen before can be done at 10-12 hours, and secondary activities such as collecting confetti, gifts or certain extra missions for blue gifts continue. Elements such as the internal camera with which Iota or Atoi photographs their world are also back, which will allow us to appreciate in greater detail the excellent and original visual section that Media Molecule created at the time.
Screenshots
Screenshots will help you evaluate the graphics and gameplay of Tearaway: Unfolded.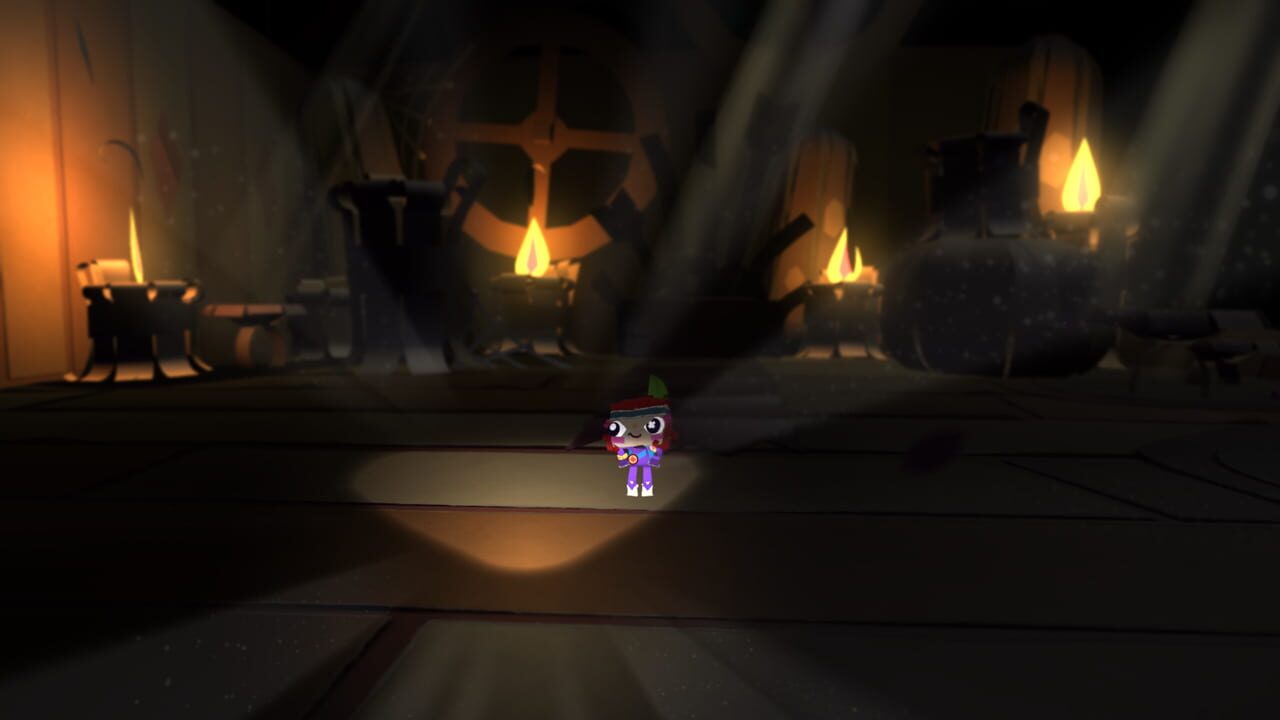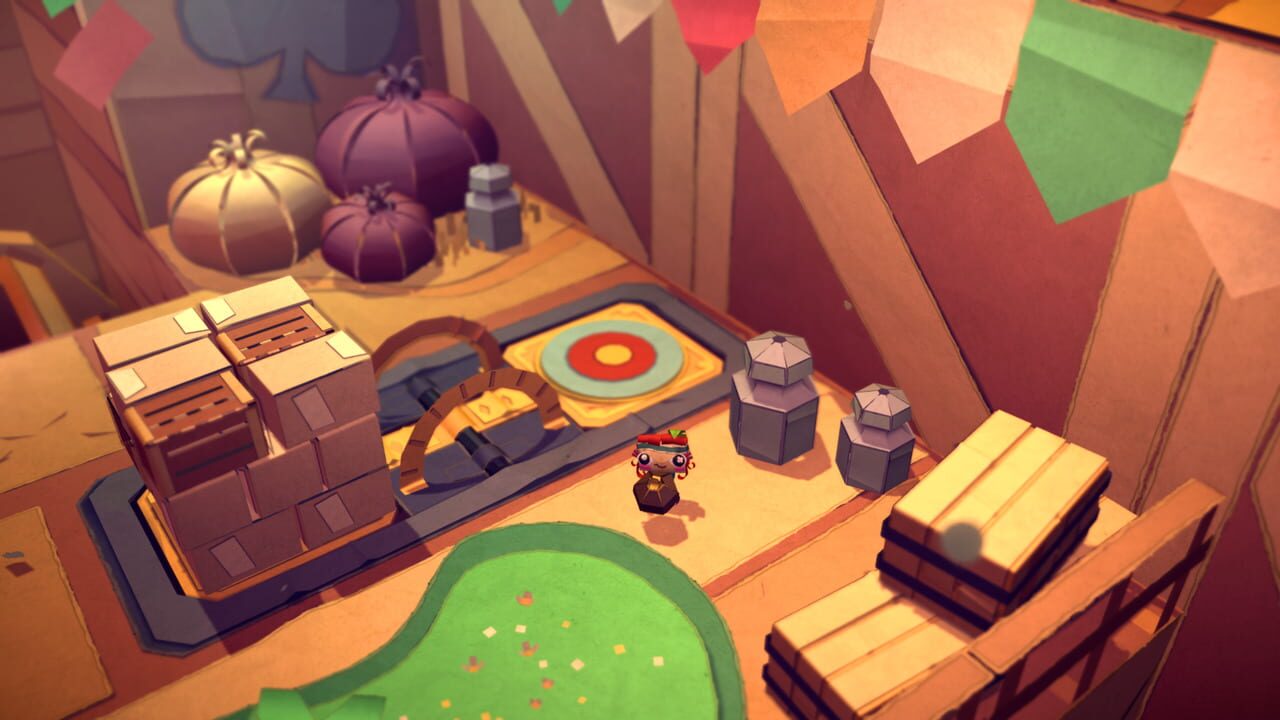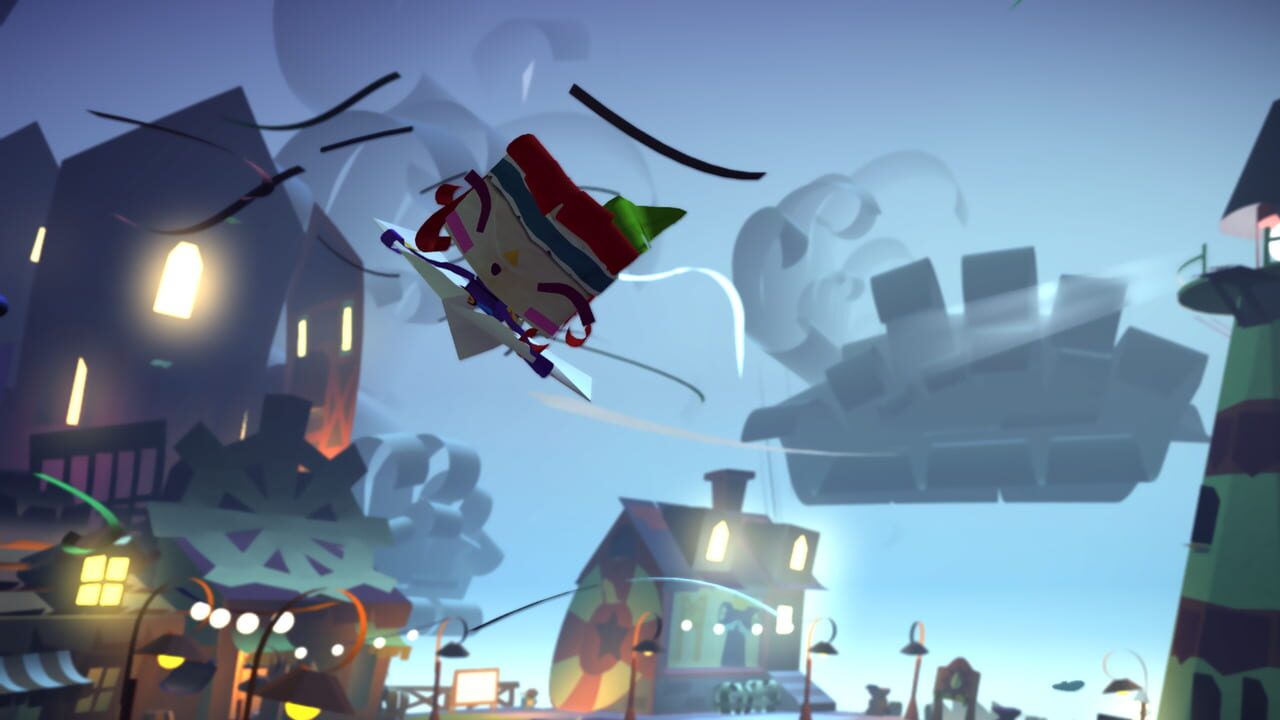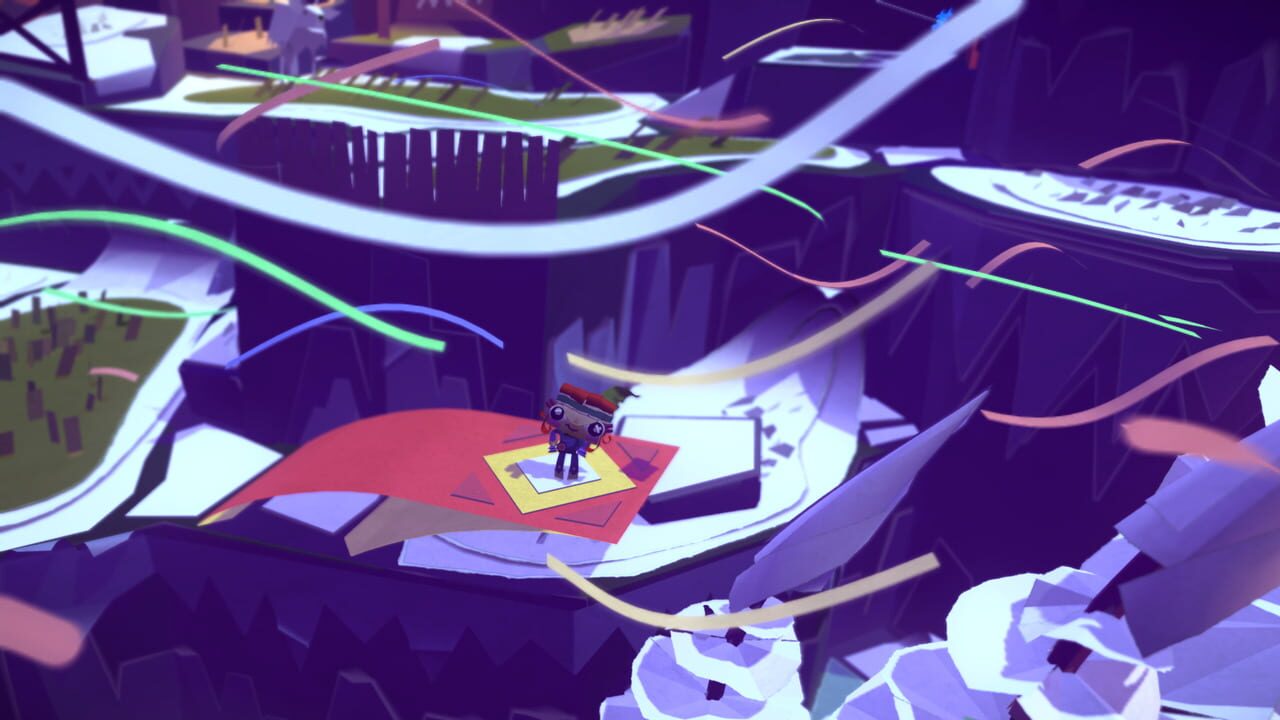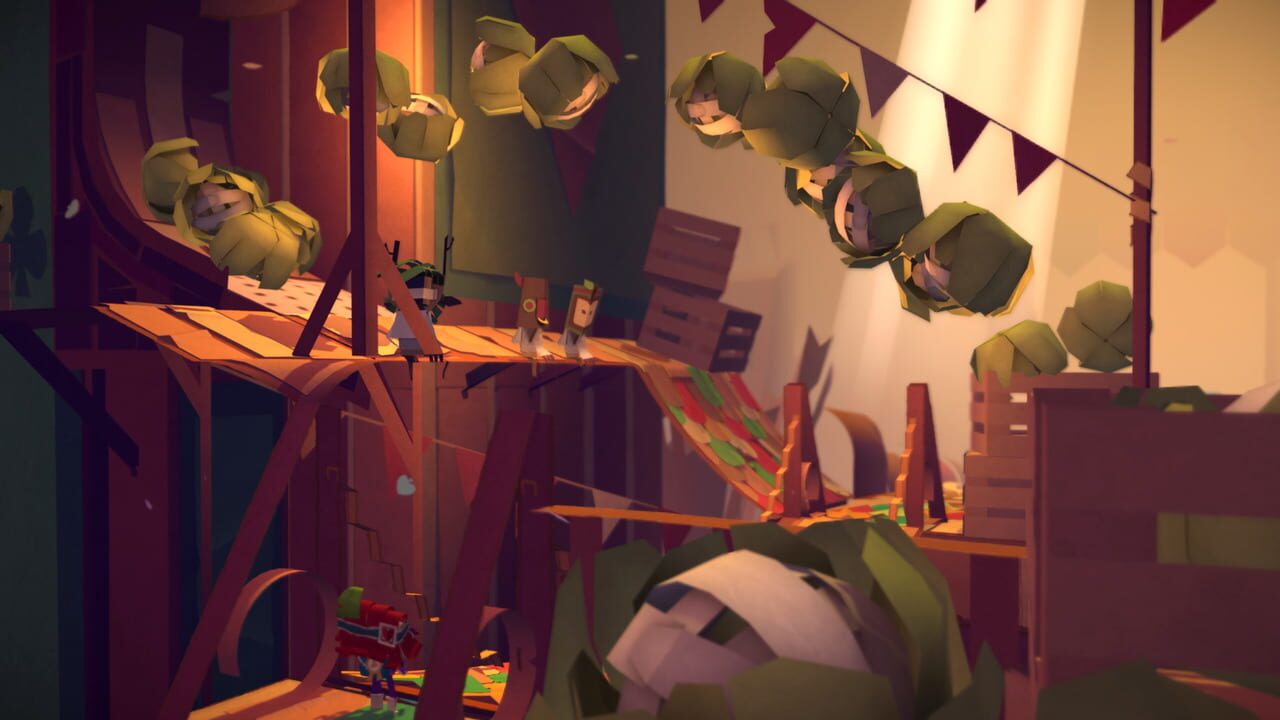 Videos
If screenshots are not enough, you can enjoy creative videos from Sony Computer Entertainment
You may also like
If you like Tearaway: Unfolded, but you're tired of it and want something new, you can try other games.