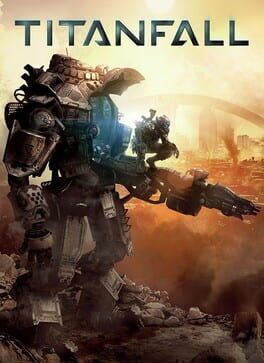 Titanfall
Publisher

Electronic Arts

Developer

Respawn Entertainment

Release date

11 Mar 2014
In Titanfall, players fight on a war-torn planet in six-on-six online multiplayer-only matches as mech-style Titans and their pilots. The game's action is fast-paced: as pilots, players can run along walls and link jumps together parkour-style, use a variety of futuristic military weapons, and employ one of three special abilities: cloaking, stimming (increasing speed and health regeneration) and radar pinging; as Titans, players are equipped with more destructive armaments and special protective shields, with no limit to their abilities besides cooldown and reloading.
see all / fold
| AGM score | 90% |
| --- | --- |
| IGN | 8.9 |
| GameSpot | 9 |
expand / fold
About Titanfall
Titanfall is released by Electronic Arts in 11 Mar 2014. The game is designed by Respawn Entertainment. Titanfall is a typical representative of the Shooter genre. Playing Titanfall is a pleasure. It does not matter whether it is the first or a millionth hour in Shooter, there will always be room for something new and interesting. Thrilling levels and gameplay Titanfall will not leave anyone indifferent. The complexity of gameplay increases with each new level and does not let any player get bored.
In addition to it in 11 Mar 2014 released games such as:
In addition to Titanfall, the representatives of Shooter games also belong:
A complete list of games like Titanfall can be found at AllGame here.
Titanfall is versatile and does not stand still, but it is never too late to start playing. The game, like many Shooter games has a full immersion in gaming. AllGame staff continues to play it.
Titanfall is perfect for playing alone or with friends.
At AllGame you can find reviews on Titanfall, gameplay videos, screenshots of the game and other Shooter representatives.
Titanfall - Analysis
Author: Juan García
Date: 2020-03-03 22:55:24
Below you will find an analysis focused on the characteristics of the Xbox 360 version, which shares functions and features with Titanfall on Xbox One and PC. To know these possibilities, go through our analysis.
Almost a month ago we embraced effusively the news of Titanfall in its versions of Xbox One and PC . During this time we have not stopped destroying the Titans and despair of a thousand and one rival pilots in their exciting online multiplayer games. While we enjoyed ourselves, Bluepoint Games Texans worked piece by piece to carry out an impossible mission: to bring the most cutting-edge game from Microsoft's new console to the previous generation of the company's Seattle systems. It has taken them a little more than expected initially, but they have succeeded. Titanfall on Xbox 360 is all that its older brothers are, with small tweaks, but keeping the gaming experience intact.
In case there are any lost, we are talking about a playable title only through Xbox Live in which two battalions of 6 pilots face both on foot and on board six-meter robots. End of the story, or almost, since the subtleties and details of Titanfall are so many that it seems difficult to list them without leaving something important out. However, that is not precisely our work here, since in this text we will talk only about the small changes and tweaks that Bluepoint has had to do to transfer the work of Respawn Entertainment almost intact to a system as old as the one at hand.
Perhaps where the downturn is most noticeable is in the graphics , which now have some sudden appearance of textures, with for example the titans often appearing naked in detail. The resolution has also been lowered, operating at just under 720p only (and more than enough for the system we are talking about) and the rate of images per second has been reduced from 60 to 30-40 almost always constant. It has been a titanic task, but we can say that the jump between the Titanfall version of Xbox One and the 360 is similar to that between the PC and the Xbox One. That is, despite small edges it is about of a spectacular game. In addition, an extra option is added, that of setting the frame rate at 30 images per second to eliminate the sometimes annoying screen tearing.
For the rest, there are hardly any appreciable changes in any of the facets of the title beyond the mandatory installation of 1GB of HD content. The sound is the same, with the same use of sound effects, scores and dubbing in our language. The character's response remains as fine as it should, with the endless possibilities that parkour and jetpack offer. Also the evolution of the characters is nailed to the original version of Titanfall. Even all the maps make an act of reappearance without any notable change beyond the lack of detail in the textures that some parts of the stage wear. Simply excellent.
It even seems that the servers seem to respect this supposedly lower version greatly , operating with a delay similar to that of Xbox One and with the same game stability. Although the new list of games that Respawn added to improve matchmaking has not yet been implemented, so the search for games continues to work in the same way as the original, although without the inconveniences of a half-cooked dashboard. What we have missed is the impossibility of sharing the profile between systems, such as Battlefield 4 or Call of Duty, which allows us to start from scratch in each version, with its achievements and progress completely independent. It is a small missed opportunity, but this detail does not blur the work of Bluepoint Games in this conversion of Titanfall .
If so far you had not done with Titanfall and the fact that it is a game only online, which requires Xbox Live Gold, and with an almost sticky campaign is not a problem, go ahead. The experience that we will find in this conversion is as good as that of the original, of which our sudden and unplanned vice attests to this version attesting that the rookies began to appear almost as if they were ducklings in an attraction Fair Yes, we know, it is cruel and unfair on our part, but the important thing is that at the end of each night of vice it is difficult to separate from the game and it doesn't matter which version we play.
Screenshots
Screenshots will help you evaluate the graphics and gameplay of Titanfall.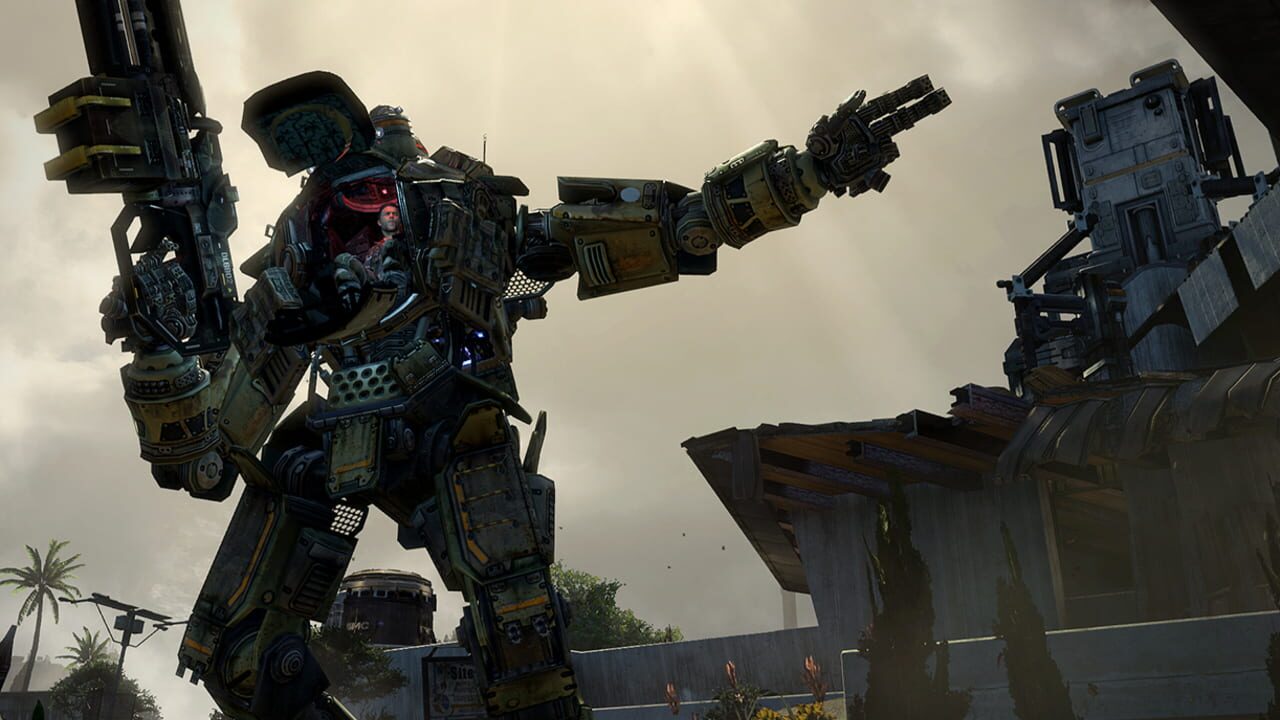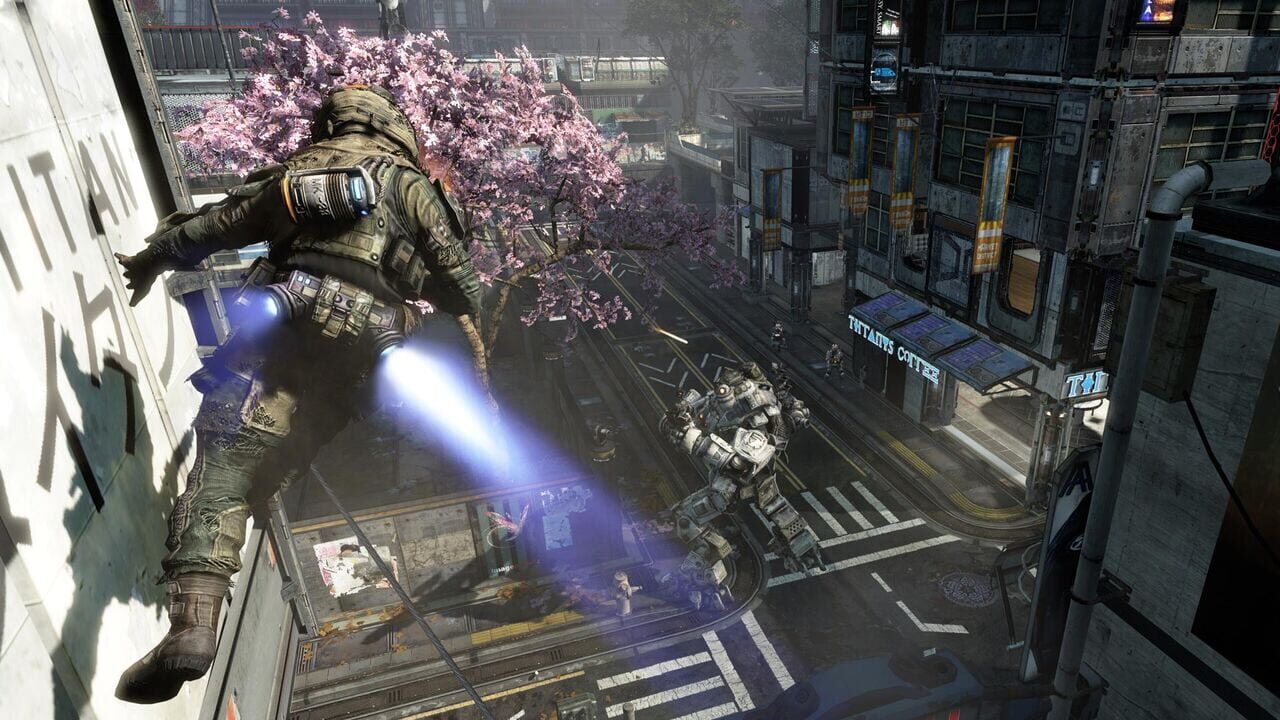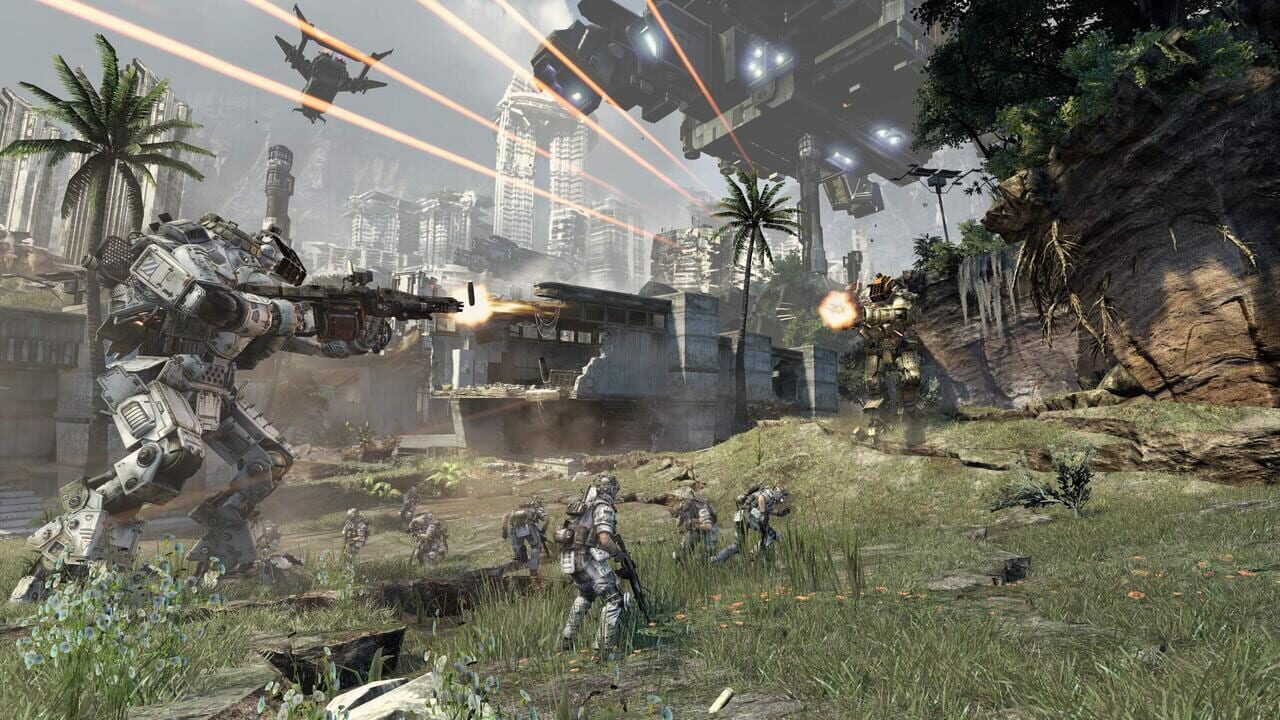 Videos
If screenshots are not enough, you can enjoy creative videos from Electronic Arts
You may also like
If you like Titanfall, but you're tired of it and want something new, you can try other games.