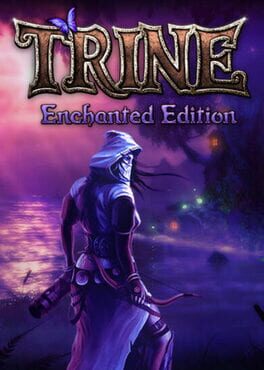 Trine Enchanted Edition
Publisher

Frozenbyte

Developer

-

Release date

17 Dec 2014
Trine Enchanted Edition is a beautiful fantasy action platformer with a fairytale-like atmosphere, following the journey of three heroes – a Wizard, a Knight and a Thief – in a quest to save the kingdom from evil. The gameplay is based on fully interactive physics – each character's different abilities and tactics can be used to invent new ways to battle an army of undead and overcome obstacles, and restore the balance of the world.
see all / fold
expand / fold
About Trine Enchanted Edition
Trine Enchanted Edition is released by Frozenbyte in 17 Dec 2014. The game is designed by -. Trine Enchanted Edition is a typical representative of the Adventure genre. Playing Trine Enchanted Edition is a pleasure. It does not matter whether it is the first or a millionth hour in Adventure, there will always be room for something new and interesting. Thrilling levels and gameplay Trine Enchanted Edition will not leave anyone indifferent. The complexity of gameplay increases with each new level and does not let any player get bored.
In addition to it in 17 Dec 2014 released games such as:
In addition to Trine Enchanted Edition, the representatives of Adventure games also belong:
A complete list of games like Trine Enchanted Edition can be found at AllGame here.
Trine Enchanted Edition is versatile and does not stand still, but it is never too late to start playing. The game, like many Adventure games has a full immersion in gaming. AllGame staff continues to play it.
Trine Enchanted Edition is perfect for playing alone or with friends.
At AllGame you can find reviews on Trine Enchanted Edition, gameplay videos, screenshots of the game and other Adventure representatives.
Trine - game review
Date: 2009-07-14 08:14:00
The review was based on the PC version.
If you ever happen to be the ruler of a small, fairy-tale kingdom - be sure to try for a law, based on which your corpses will be cremated. In these fairy-tale realities you can be almost almost certain that in some other cloudy day some evil force will start to bring them back to life in the form of the so-called undead, e.g. skeletons. In order not to be groundless - the inhabitants of the world of Trine have just learned the validity of my advice.
Of course, the situation is not yet doomed to failure - the rescue protocol provides for a good chance to help a group of daredevils ready for everything. This time they were lured to a place called Astral Academy by the mysterious title artifact Trine. And these are: the thief Zoya who wants to steal him, the wizard Amadeus who is still studying there, and the knight Pontius who is currently serving. Gathered in a chamber with a mystical object, they are magically joined together and - by surprise - embark on a mission to stop the undead army.
As you can see the plot may be clichéd - however, the way it is presented clearly shows what convention we are dealing with. Trine is an unpretentious fairy tale. We won't even see movies in it - we learn history thanks to the few almost still pictures and the warm voice of the teacher. That voice was the first thing that charmed me at Trine.
He accompanies us for a moment after starting the game - giving a nice feeling that the main character of this story is us. And we participate in it, playing the characters of a two-dimensional platformer. Ie. two-dimensional, when it comes to the heart of the game - the setting is fully spacious and makes a really staggering impression. Slightly pastel color palette, lots of colorful light sources and the effects of "lighting" of different surfaces - this is usually not very favorable, but here (as in Overlord), in the face of the whole fairy-tale character of the game, it fits perfectly.
The gameplay itself is, generally speaking, finding a way out of the level. And these are fifteen and contain the most important fairy tale landscapes: castles, forests, villages and caves. Countless army of skeletons and simple puzzles bother us.
From the beginning, three characters associated me with an ancient hit of the creators of Diablo and other satanic productions - The Lost Vikings - but in practice the game is much more similar to no less respectable position - Fury of the Furries . Why? Unlike the Vikings title, where the heroes existed side by side all the time and only switched between them, in the world of Trine there can only be one character at a time and we decide at any time whether it will be a knight, thief or wizard.
In practice, this means that we actually play one, extremely strong, hero: the intersection of a thief - fighting with the help of a bow and able to swing on a rope, a knight - a powerful robber who can mainly cut, chop and ram, and a magician - a master of space manipulation. It simplifies the matter a bit.
The most interesting character is the last one, bringing elements of Crayon Physics and puzzles in the style of Half-Life 2. He can conjure up chests and platforms from the air (we do this by drawing their symbols with the mouse), thanks to which he builds passages, and like Gordon with Gravity Gun, he can pick up various items.
Armed with such a talented, somewhat one-man team, we break through levels full of skeletons. These are several types, some with swords, the other with bows, the third with shields, and others - with torches and I admit - I was pleasantly surprised by their artificial intelligence. Nothing ambitious, but they do not stand like pegs and efficiently chase us, climbing the platforms.
In addition, we find typical platform challenges, such as jumping over disappearing footbridges or complex problems such as "press two buttons at once, and the door will open." The game is really not very frustrating - when one of the characters dies, we can continue playing with the others. However, if you just need it - just go back to the nearest checkpoint (because that's how we save the game here) and voila! Will be reborn. All in all, even the death of all our pupils is not terrible - they will rise from the dead at a known point, and we will not lose anything of our progress (i.e. that e.g. the boss we are currently fighting with, we will find the same amount of health with which we left him).
Simple RPG elements are also included in Trine. Green boards are scattered around the boards, which are simply experience points. Very nice "find" form. Every 50 such bottles, we get a new level of experience that allows us to develop the characters' skills (more shots for a thief or chests to conjure for a magician). Features also modify items that can be found in chests. A small thing, but enjoys.
Unfortunately - while at the beginning I wanted to put Trine on one shelf with the Portal or World of Goo , after a long contact with the game it came to light that it is a completely different league - worse. The problem is not even the short time needed for its passage - I do not play with a watch in my hand, but it was difficult not to notice that Trine broke in less than 5 hours (on the hatch) - but the imposing impression of underdevelopment or even reconsideration of the gameplay model.
First of all, the matter of unity of three heroes. This spoils the fun, because all levels are enough to break through, cutting, chopping and filling the abyss with magician's boxes. However, as it turns out - the game has a camouflaged (!) Cooperation mode. To fire it, you need to connect additional controllers (read pads, otherwise you will not play) and put everything properly in the control options. Then we can enjoy the mode for up to three players. A mode that dramatically changes the game.
At this point, we have to face the passage of three characters through the stage at once, which, taking into account, for example, the magician's less "efficiency" - forces them to combine well, and this is a desirable phenomenon. It's just the way it should be from the beginning! In what light does this put the single on? Bubel? For this we can not play online, which forces you to: use the pads (which not everyone must have at home immediately) and find colleagues willing to visit and cooperate with us. Who came up with such a stupid idea? Why?
I have a theory. Conspiracy. Well: it is planned to release the game on PlayStation Network and probably there the system will spread its wings (may I try to find positive aspects of the case). However, this means that the PC was released as if there was an underdeveloped version, for which, even worse, a criminal price is charged - 30 euros, or about 130 zlotys! Although I am a supporter of the free market and I believe that the publisher has the right to set such prices as he wishes, in this case it is simply an overstatement and the game of money is unfortunately worth it.
This means that those who are supposed to evaluate it are suffering extremely extreme feelings. On the one hand, a wonderful setting and atmosphere in which the old-school gameplay system is dressed, and on the other, an indecently short time of play, a vague spread between the single mode and camouflaged co-op and a draconian price.
So if you have friends with pads ready to dump into Trine to spend a nice two nights together - you can take a chance. If, however, you feel like playing yourself, and, to make matters worse, remember hits such as The Lost Vikings or Fury of the Furries - wait better for further developments. Frozenbyte's work unfortunately does not grow to his heels, but when it stops - there will be nothing wrong with having fun.
Maciej "Von Zay" Makuła
PROS:
MINUSES:
Screenshots
Screenshots will help you evaluate the graphics and gameplay of Trine Enchanted Edition.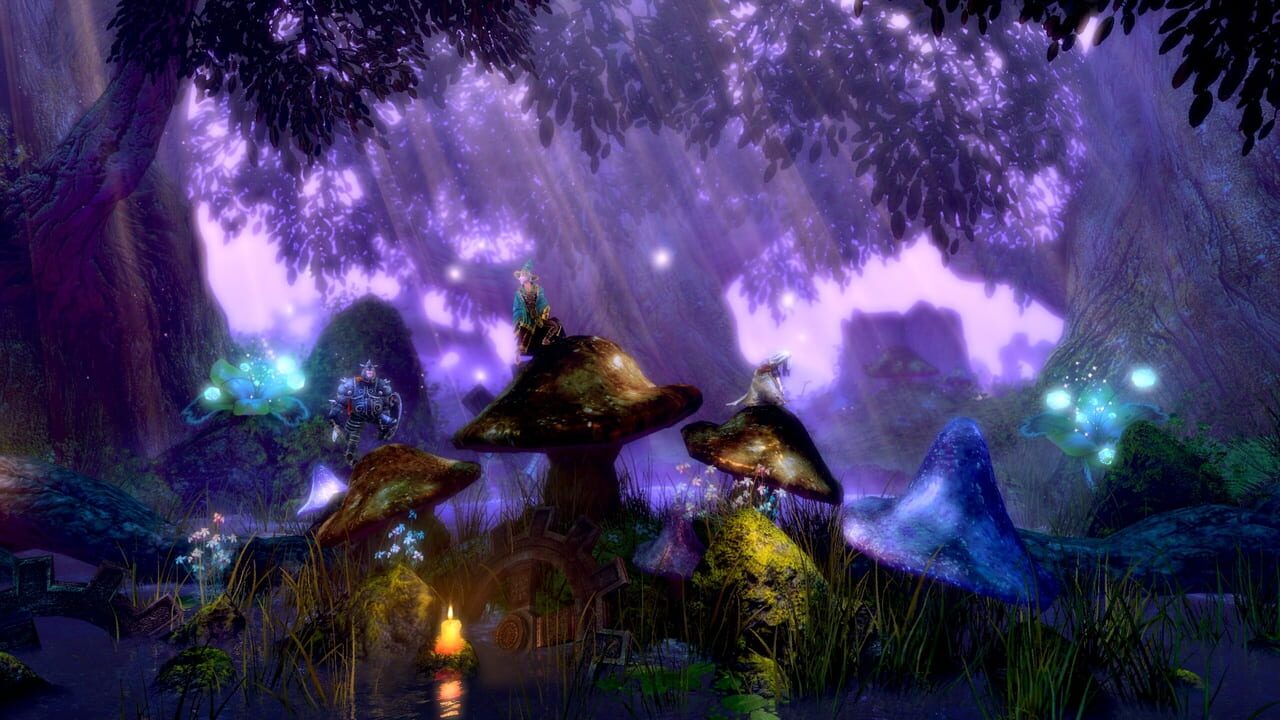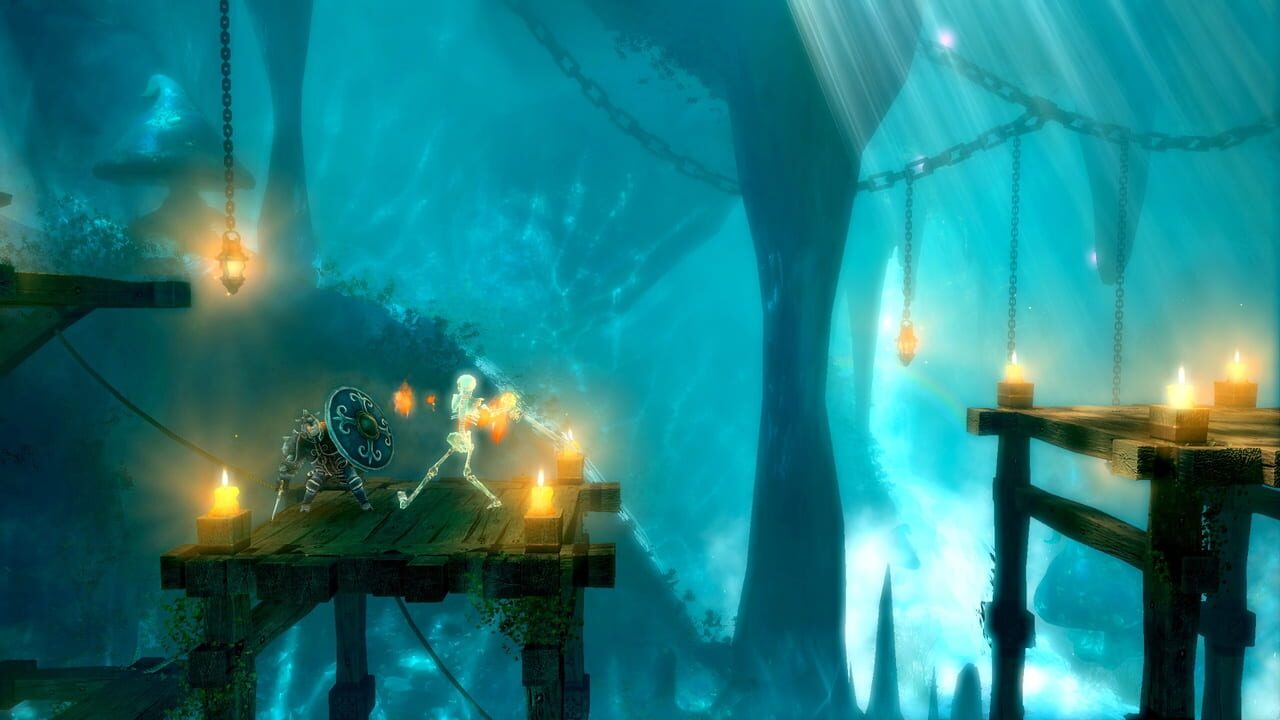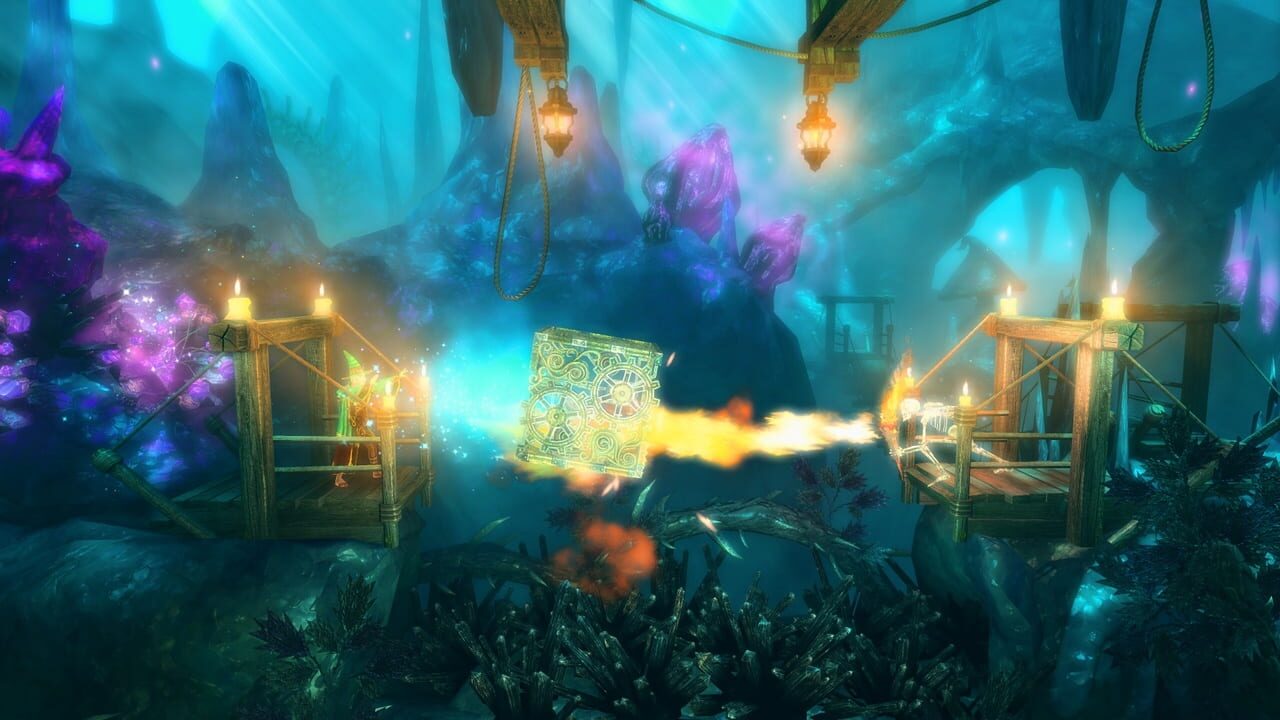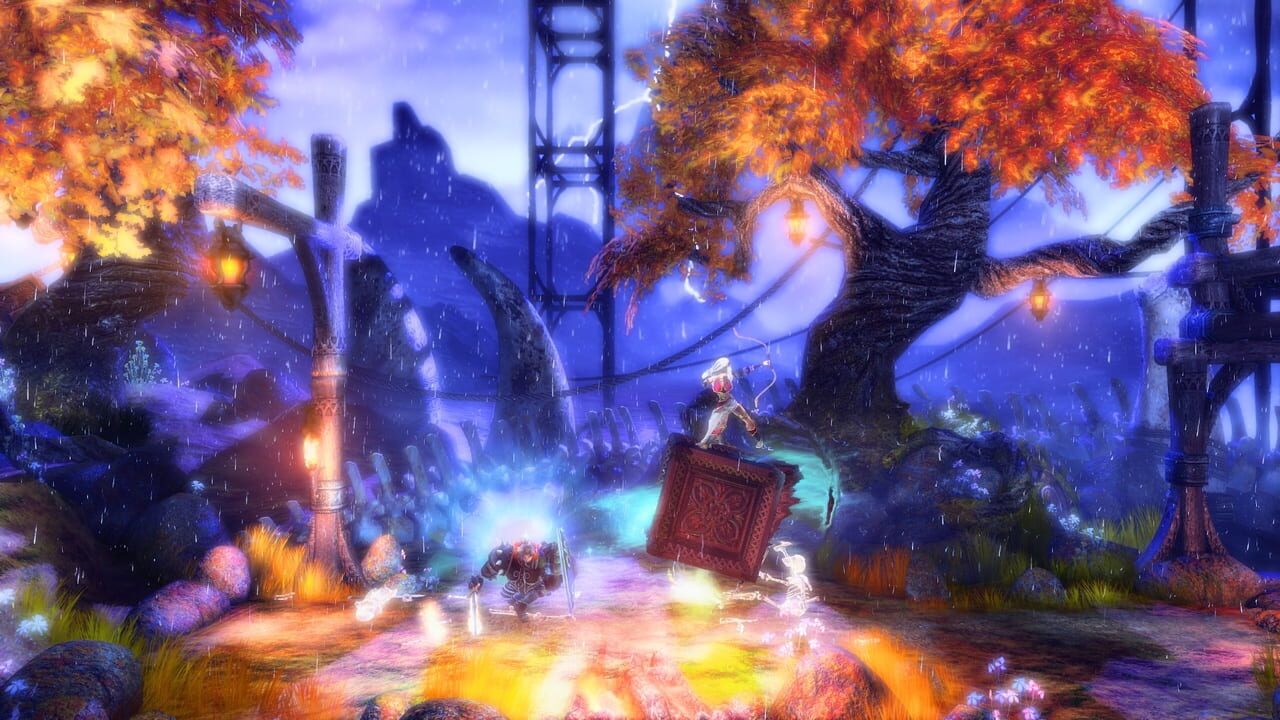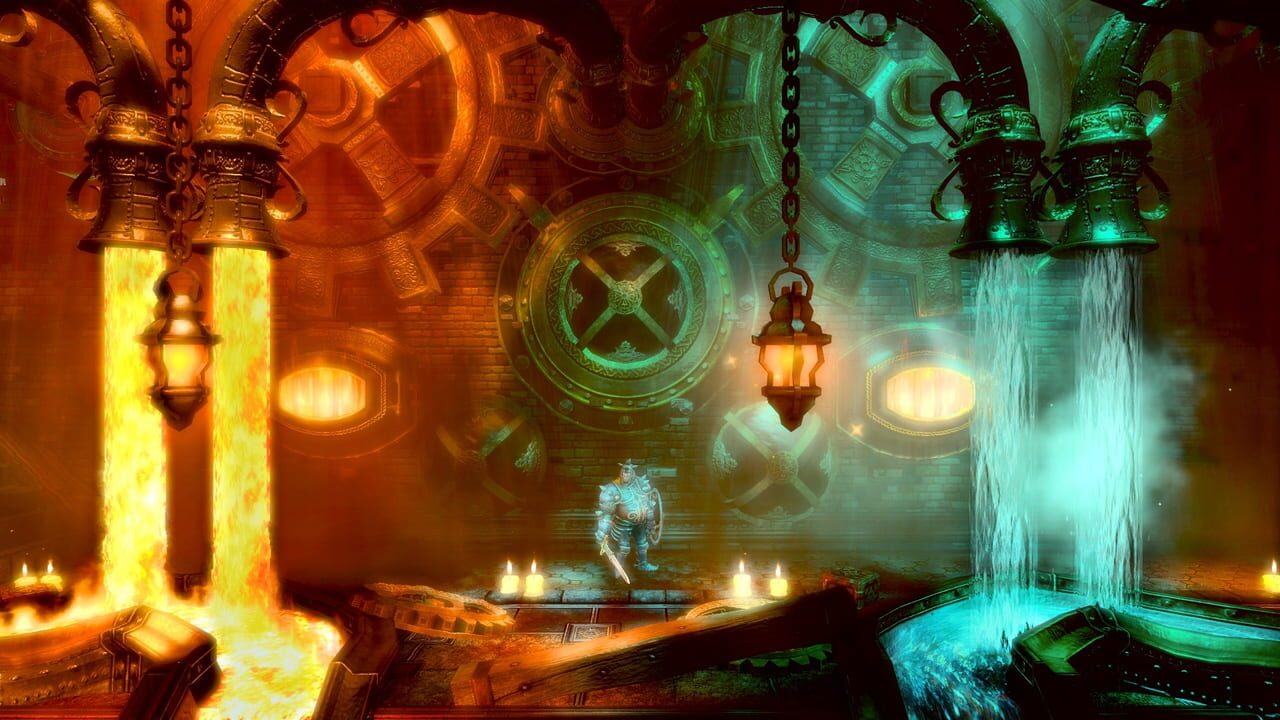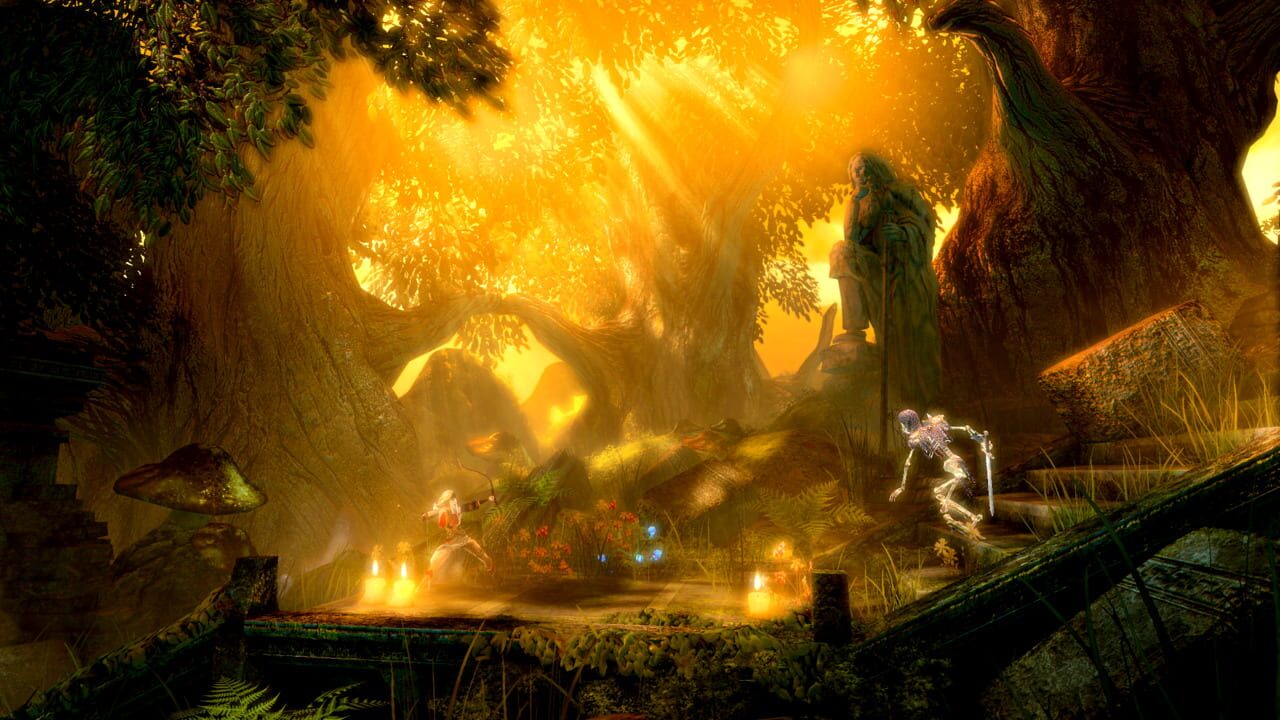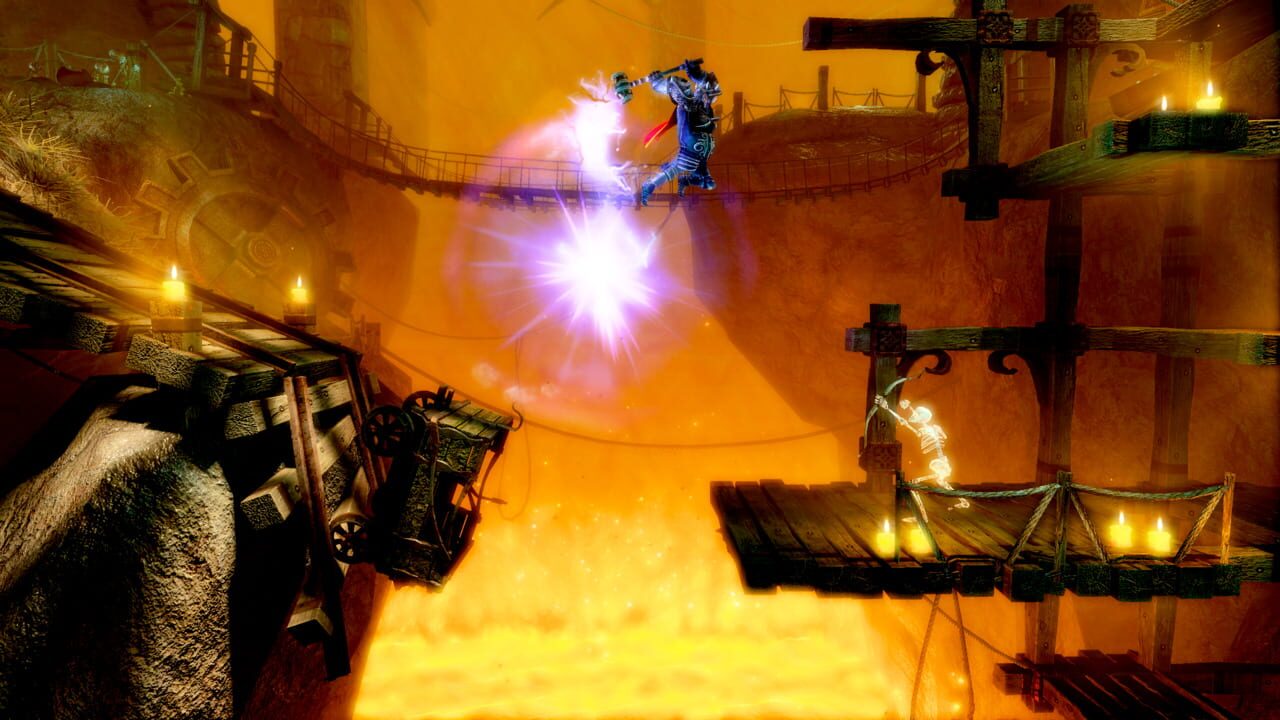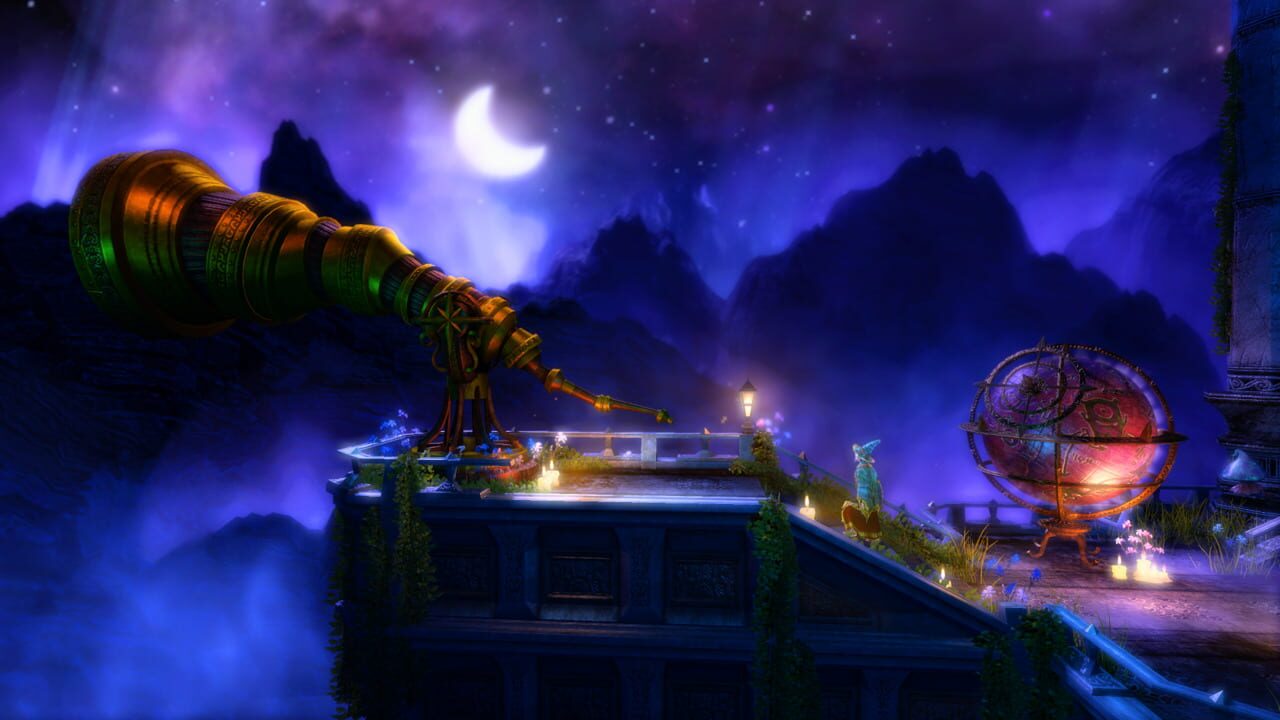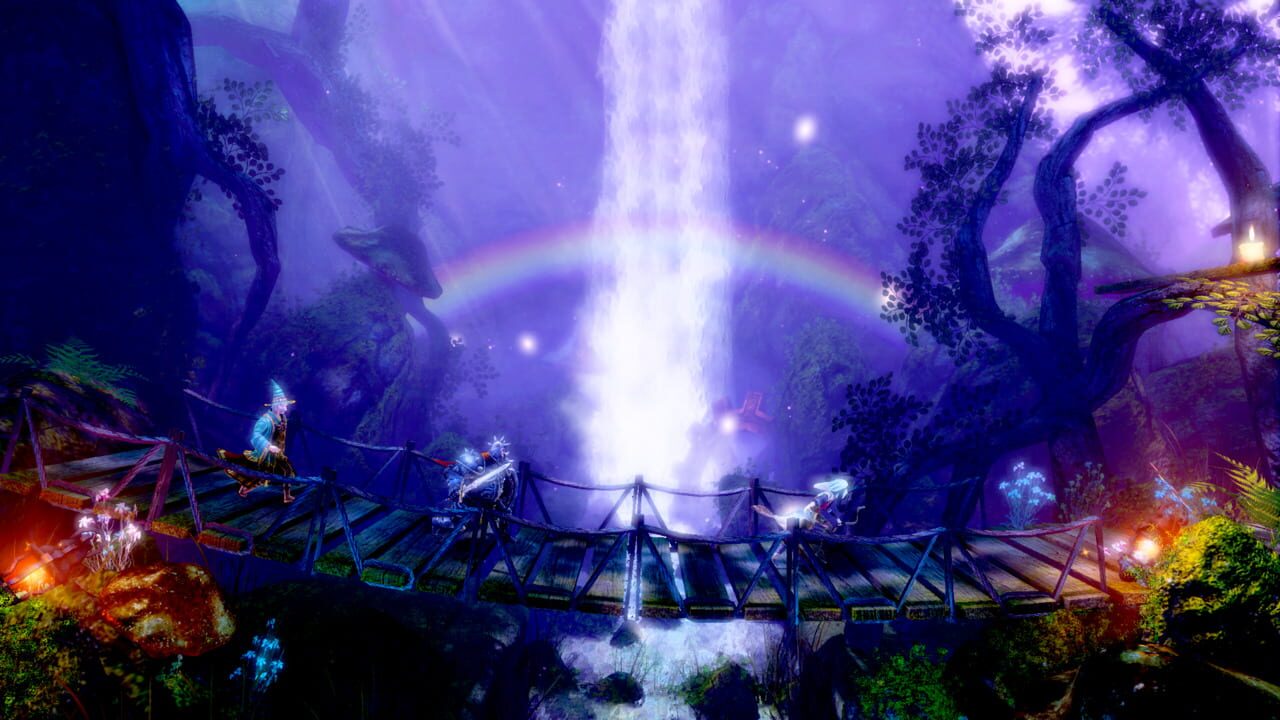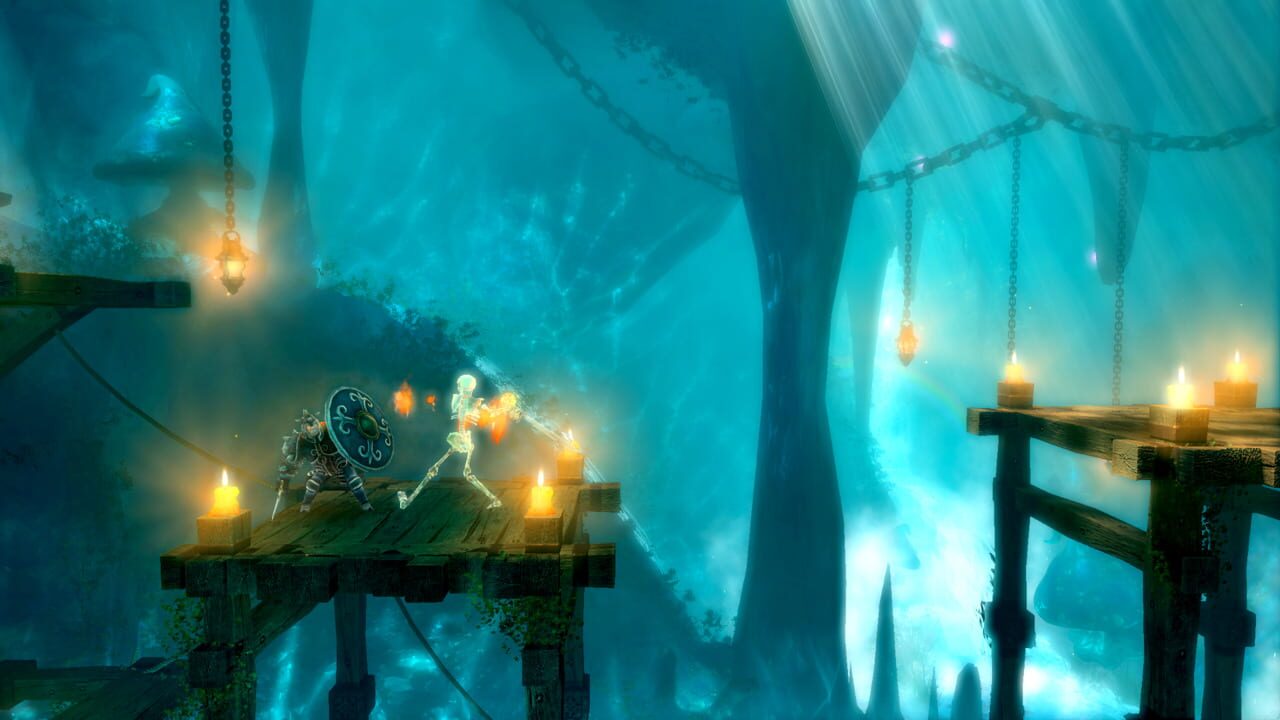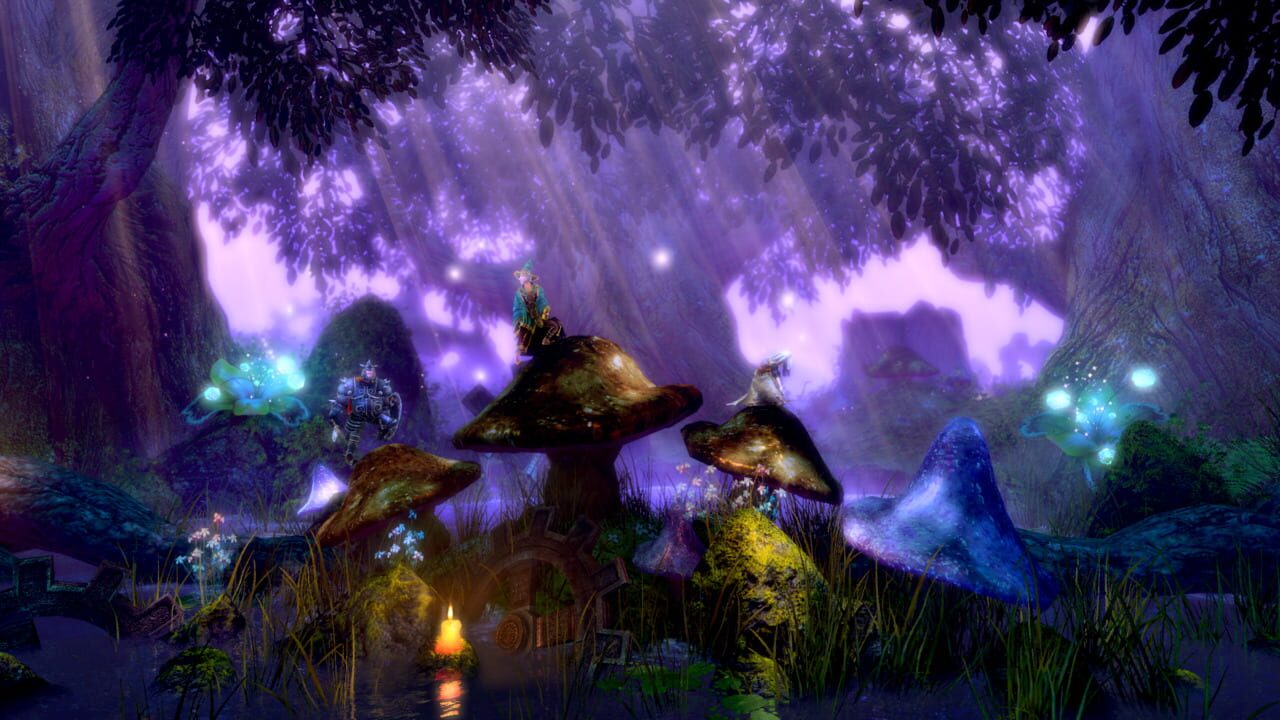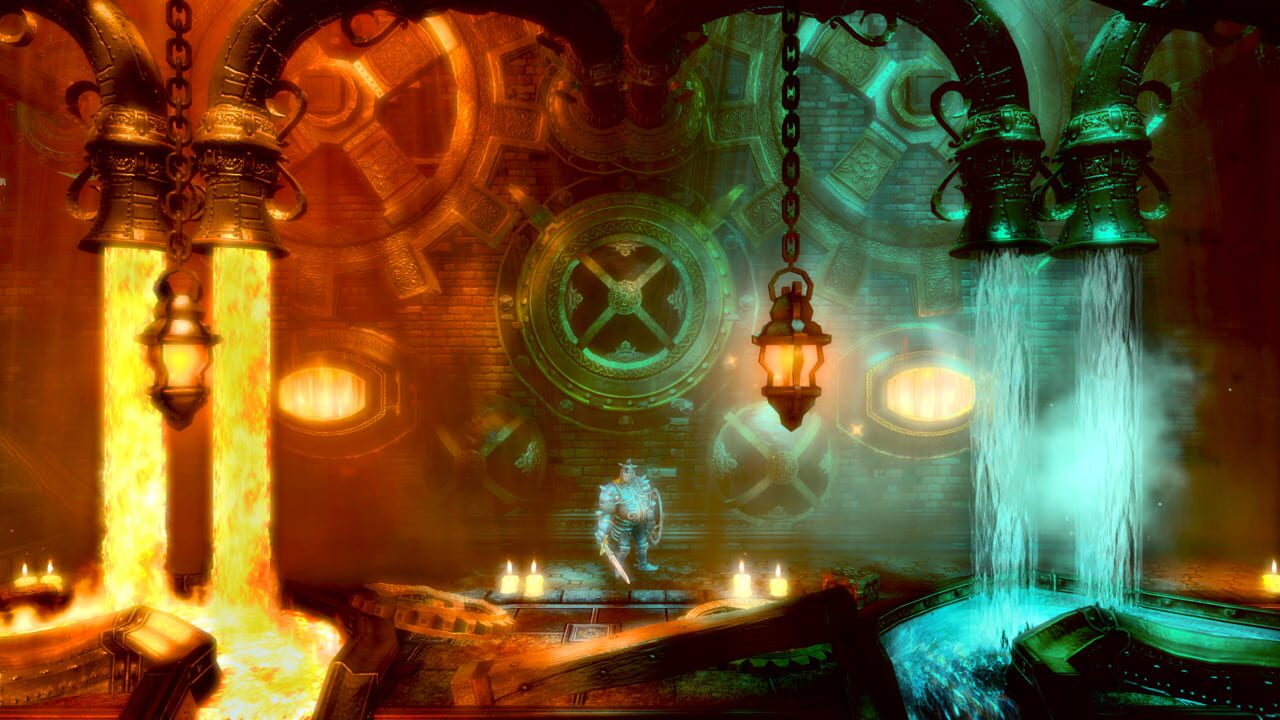 Videos
If screenshots are not enough, you can enjoy creative videos from Frozenbyte
You may also like
If you like Trine Enchanted Edition, but you're tired of it and want something new, you can try other games.