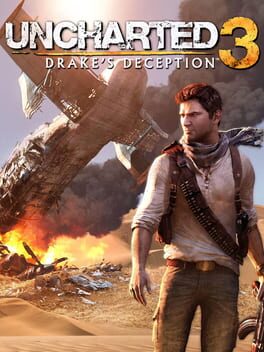 Uncharted 3: Drake's Deception
Publisher

Sony Computer Entertainment, Inc. (SCEI)

Developer

Naughty Dog

Release date

28 Oct 2011
A search for the fabled "Atlantis of the Sands" propels fortune hunter Nathan Drake on a trek into the heart of the Arabian Desert. When the terrible secrets of this lost city are unearthed, Drake's quest descends into a desperate bid for survival that strains the limits of his endurance and forces him to confront his deepest fears.
see all / fold
| AGM score | 91% |
| --- | --- |
| GameSpot | 9 |
| Metacritic | 92 |
expand / fold
About Uncharted 3: Drake's Deception
Uncharted 3: Drake's Deception is released by Sony Computer Entertainment, Inc. (SCEI) in 28 Oct 2011. The game is designed by Naughty Dog. Uncharted 3: Drake's Deception is a typical representative of the Adventure genre. Playing Uncharted 3: Drake's Deception is a pleasure. It does not matter whether it is the first or a millionth hour in Adventure, there will always be room for something new and interesting. Thrilling levels and gameplay Uncharted 3: Drake's Deception will not leave anyone indifferent. The complexity of gameplay increases with each new level and does not let any player get bored.
In addition to it in 28 Oct 2011 released games such as:
In addition to Uncharted 3: Drake's Deception, the representatives of Adventure games also belong:
A complete list of games like Uncharted 3: Drake's Deception can be found at AllGame here.
Uncharted 3: Drake's Deception is versatile and does not stand still, but it is never too late to start playing. The game, like many Adventure games has a full immersion in gaming. AllGame staff continues to play it.
Uncharted 3: Drake's Deception is perfect for playing alone or with friends.
At AllGame you can find reviews on Uncharted 3: Drake's Deception, gameplay videos, screenshots of the game and other Adventure representatives.
Third time with Nathan - Uncharted 3: Drake's Deception review
Date: 2011-11-07 07:31:00
The review was based on the PS3 version.
There are such series, for the next parts of which the fans are waiting with longing, almost blindly putting that the final product will certainly meet the hopes placed in it. Undoubtedly, they include the Uncharted cycle. Already the first edition delighted many owners of PlayStation 3, and the continuation developed almost every aspect of the predecessor and was a significant step forward in terms of the spectacularity and effectiveness of the narrated events. It is not surprising, then, that while waiting for the game Uncharted 3: Drake's Deception, most people did not wonder whether the Naughty Dog studio will cope with the task. Rather, the question was asked, how will he surprise the players again?
Again, we play the role of Nathan Drake, who has a unique weakness to search for treasures and discover new historical facts. This time we're trying to find the city of Ubar, known as the Atlantis of the Desert. Once Sir Francis Drake ventured here - the famous ancestor of Nathan, who for unknown reasons gave up more thorough research of this place. Our main character is absolutely not discouraged by this and following the trail of a certain Lawrence from Arabia, he goes to many countries of the world to prove that the mythological metropolis really exists. Traditionally, he is disturbed by a gang of carnage led by Katherine Marlowe - a cold woman who wants to use the contents of Ubar for only known purposes.
During the game we visit many different locations and we certainly can't complain about boredom. The creators before the premiere strongly promoted desert areas as the main attraction of the third part of Uncharted . In fact, they are a small part of the available seats. There is no lack of wooded areas, interiors of buildings, smaller or larger towns or networks of underground corridors. Nathan Drake is not alone in his crusade and is traditionally helped by a group of friends with Victor Sulivan, Elena Fisher and Chloe Frazer at the helm. In this installment, a certain Charlie Cutter joined them, suffering from quite advanced claustrophobia.
The gameplay presents the level to which the previous version got used to us, although the "three" seem to be slightly more subdued than it sometimes is. So we are dealing with a classic representative of action adventure games. Numerous shootings are interspersed with calm sections, during which we mainly explore subsequent rooms and solve logic puzzles. They are generally not very complicated, although in some cases they can force you to think. If we "get stuck" for a long time, no longer knowing what to do, then the game somehow suggests the correct solution. I do not want to reveal specific examples, but if in the second installment of Uncharted you complained about too much action, then the "three" should suit you a little more. There seems to be a bit more down time here, which are not worse than skirmish-packed sequences. Much of the credit goes to typical arcade fragments in which we simply jump from platform to platform and climb buildings or other objects. It just makes a lot of pleasure.
Don't get me wrong though - it would be wrong to suppose that in Uncharted 3: Drake's Deception there were no breathtaking sequences. On the contrary, there are still plenty of such moments, and their number increases in direct proportion to the time spent with the single-player campaign. The initial stages may slightly disappoint fans of the spectacularly beginning second part, but the creators still do not go below a very high level. I will deliberately give no examples here, although I must admit that the temptation is great. However, I realize that I could spoil this fun for many people.
If in the Uncharted series you could complain about something, then certainly the most frequently repeated charge was the level of shootings with opponents. Artificial intelligence has never happened to climb to the heights of the intellect - it's the same this time. The enemies are able to hide behind obstacles and overlap the main character from different sides, but also quickly expose themselves to fire and thus turn into easy targets to hit. At the same time, the rule of having to fire a sufficient number of cartridges to defeat a given adversary was kept. In this respect, the game does not try to be realistic, and over time, we more and more often find enemies in which you need to wield even a few magazines to finally fall to the ground. Of course, it depends mainly on the level of difficulty selected. I realize that it can be perceived as clinging, but when we deal with the title of this caliber, then even the slightest shortcomings become very visible.
The developers have greatly improved melee for this. It would seem that this is a marginal issue and we will not even notice any corrections, but the introduced changes have incredibly diversified the sequences in which there are fists clashes. During the campaign, we are often forced to use such means of persuasion, but I do not consider this game a minus. It is rather interesting coloration of traditional dealing with opponents. The combat system in theory looks very simple. We take blows with a square and with a triangle we activate the counterattacks (we must press the button when we are attacked). Added to this is a circle responsible for grabs and freeing from the hands of bandits and that would be basically everything. However, if we take into account that the individual fighting is described by a great character animation, the whole looks spectacular, and the opponents can be additionally banged with various elements of the environment, the fight really gains attractiveness. It happened that I often preferred to defeat a given adversary in this way, instead of using firearms for this purpose.
The campaign is quite long, given current standards. Completing the whole story will take you about 8-10 hours, which is similar to the result achieved by Uncharted 2: Among Thieves . The fun doesn't have to end there though, because the Naughty Dog studio production also offers an extensive multiplayer mode. One of its interesting aspects is the cooperation option, allowing you to play with up to two friends. Three companions can wander together through the story levels set on the maps of the current and previous installments of the series. The story is not related to the main adventure and is only an excuse for the game itself, but the initiative is undoubtedly commendable. The alternative turns out to be Arena mode, where we repel the attacks of subsequent waves of enemies. Interestingly, in both cases we can also play "two" on a split screen. The whole has been supplemented with the option Hunter's Arena, in which two two-person teams are fighting to get three treasures. One duo takes on the role of Heroes who stumble with Villains additionally supported by enemies controlled by Artificial Intelligence.
Fans of online skirmishes will also find something for themselves. Starting from the team struggle for frags, through "everyone on everyone" battles and the equivalent of Capture the Flag, to the fun of achieving the set goals. Modes are mainly known to fans of the previous part, but the developers this time significantly expanded the option of modifying the weaponry and the character itself. As we progress, we gain new levels of experience, which in turn unlock upgrades for weapons, appearance and skins, new perks and so-called Medal Copies, i.e. special skills activated during a given skirmish after meeting specific requirements. Each upgrade must be additionally purchased for virtual currency, which we earn for kills, won battles and many other achievements. The system has been very well thought out and will certainly attract a large number of users to play with. The maps are designed in such a way that players constantly use the possibility of climbing and fighting on several levels. It works very well, thanks to which multiplayer should be a perfect extension of the life of this title.
Graphic Writing Uncharted 3: Drake's deception is almost like talking about obvious things. The developers from Naughty Dog did a great job and once again showed that they have mastered the architecture of PlayStation 3 to perfection. The title impresses with beautiful views and extremely natural character animation, thanks to which the whole thing is almost watched as a movie. A sure step forward in this installment is the development of the desert - I guarantee you that sand, dunes and such a sense of powerlessness in a complete wasteland have never seen anywhere. Production undoubtedly ranks among the best-made games. The whole has traditionally been complemented by extremely atmospheric music, and the actors in the Polish language version have done very well again. Say what you want, but relatively rarely we can listen to sufficiently recorded voices so as not to have to be ashamed of the location level most of the time. Anyway, the album contains many different languages and possible combinations of dubbing and subtitles, so everyone will find something for themselves.
Uncharted 3: Drake's deception does not revolutionize the video game industry, but no one really expected it. This is a great production offering an engaging single-player campaign and an extensive multiplayer mode that allows you to have fun with this title for many months. However, do not expect a large qualitative leap over the second part. What's more, in my personal ranking I put Uncharted 2: Among Thieves a little higher than the discussed "triplet". Does this mean, however, that we are dealing with a bad game? Definitely not, because it is a must have for every PlayStation 3 owner.
Marcin "Sarge" Skierski
PROS:
MINUSES:
Screenshots
Screenshots will help you evaluate the graphics and gameplay of Uncharted 3: Drake's Deception.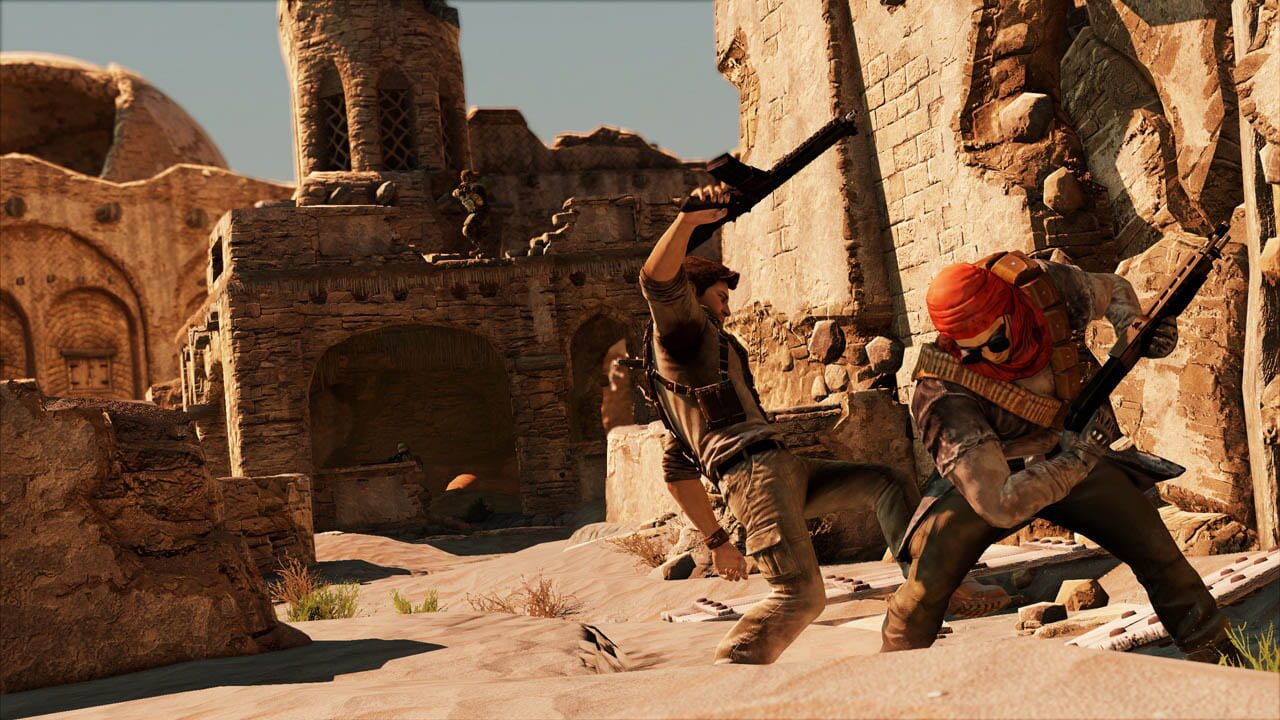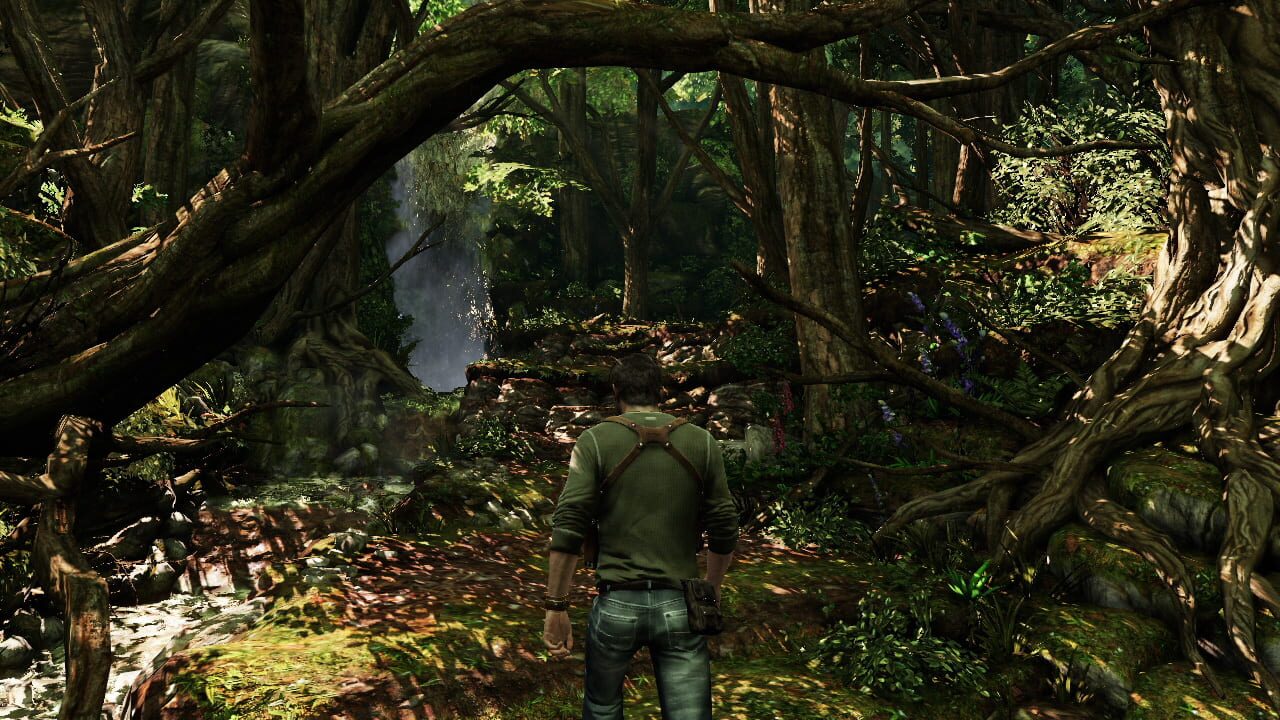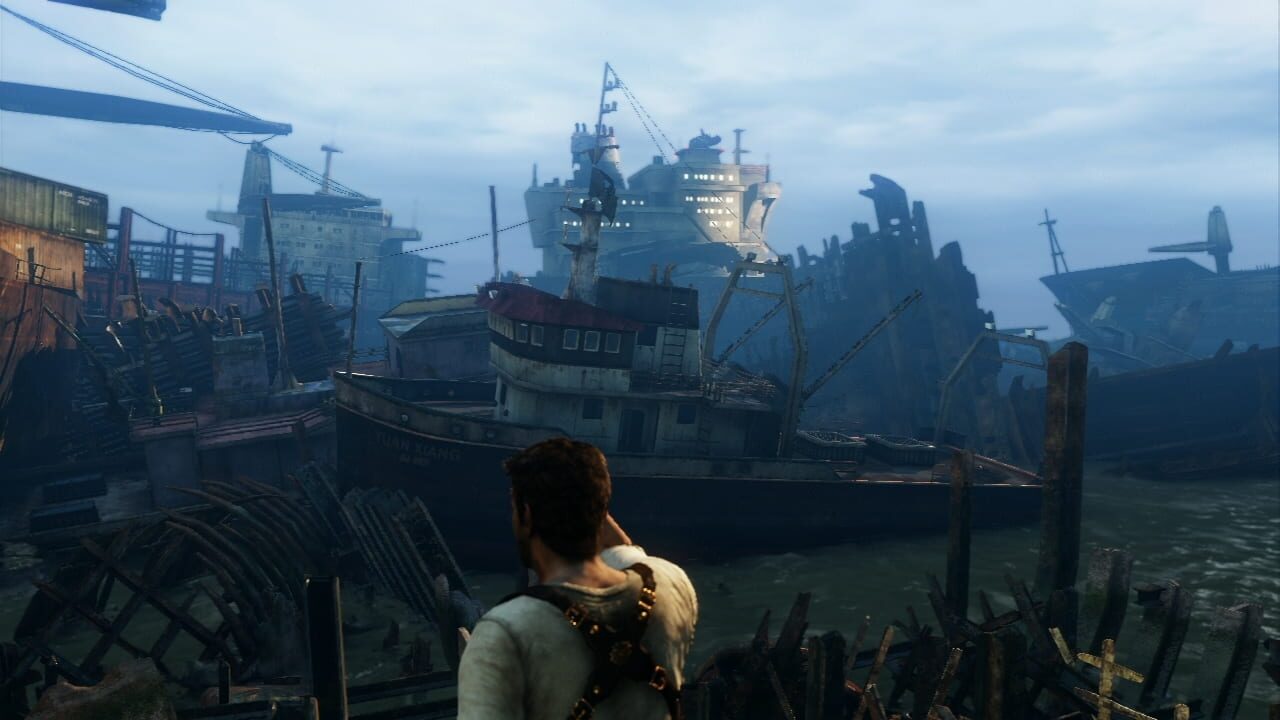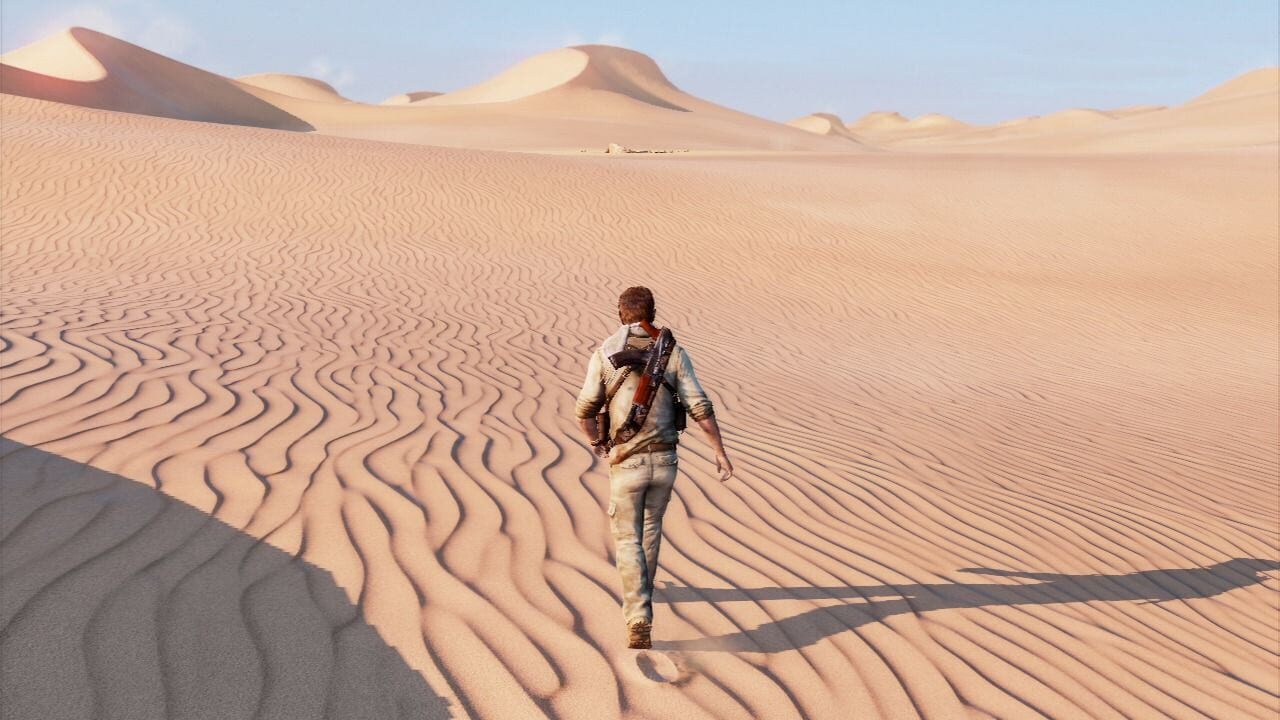 Videos
If screenshots are not enough, you can enjoy creative videos from Sony Computer Entertainment, Inc. (SCEI)
No videos
Streams
But that's not all! We also carefully prepared the best strips from Uncharted 3: Drake's Deception.
You may also like
If you like Uncharted 3: Drake's Deception, but you're tired of it and want something new, you can try other games.