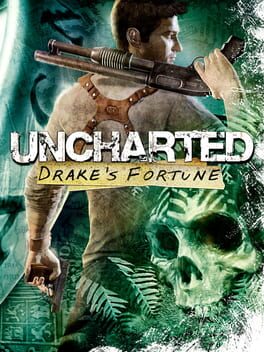 Uncharted: Drake's Fortune
Publisher

Sony Computer Entertainment, Inc. (SCEI)

Developer

Naughty Dog

Release date

19 Nov 2007
A 400-year-old clue in the coffin of Sir Francis Drake sets a modern-day fortune hunter on an exploration for the fabled treasure of El Dorado, leading to the discovery of a forgotten island in the middle of the Pacific Ocean. The search turns deadly when Nathan Drake becomes stranded on the island and hunted by mercenaries. Outnumbered and outgunned, Drake and his companions must fight to survive as they begin to unravel the terrible secrets hidden on the Island.
see all / fold
| AGM score | 86% |
| --- | --- |
| GameSpot | 8 |
| IGN | 9.1 |
| Metacritic | 88 |
expand / fold
About Uncharted: Drake's Fortune
Uncharted: Drake's Fortune is released by Sony Computer Entertainment, Inc. (SCEI) in 19 Nov 2007. The game is designed by Naughty Dog. Uncharted: Drake's Fortune is a typical representative of the Adventure genre. Playing Uncharted: Drake's Fortune is a pleasure. It does not matter whether it is the first or a millionth hour in Adventure, there will always be room for something new and interesting. Thrilling levels and gameplay Uncharted: Drake's Fortune will not leave anyone indifferent. The complexity of gameplay increases with each new level and does not let any player get bored.
In addition to it in 19 Nov 2007 released games such as:
In addition to Uncharted: Drake's Fortune, the representatives of Adventure games also belong:
A complete list of games like Uncharted: Drake's Fortune can be found at AllGame here.
Uncharted: Drake's Fortune is versatile and does not stand still, but it is never too late to start playing. The game, like many Adventure games has a full immersion in gaming. AllGame staff continues to play it.
Uncharted: Drake's Fortune is perfect for playing alone or with friends.
At AllGame you can find reviews on Uncharted: Drake's Fortune, gameplay videos, screenshots of the game and other Adventure representatives.
Uncharted: Drake's Fortune - game review
Date: 2007-12-21 16:19:00
The review was based on the PS3 version.
Gears of War , Ace Combat 6 , Bioshock , Forza 2 , Halo 3 , Mass Effect , Project Gotham Racing 4 , Crackdown . Are we exchanging further? There would be a few more titles that can be successfully called system-sellers. Or at least loud, hot items that clearly show the current dominance of the Xbox 360 in terms of the library of available games. Motorstorm , Ratchet & Clank: Tools of Destruction , Heavenly Sword … yyy, and that's about it. Whatever the reliability of the hardware itself, it's no secret that Sony console owners were not spoiled by publishers with high-profile titles. The vast majority of multiplatform titles fared better on Microsoft's hardware, so all hope was placed on productions dedicated to PlayStation 3. This trend will change every month, but today Sony console owners are looking forward to the premiere of each exclusive. This fall the Lair has already failed, the Heavenly Sword has not fully lived up to expectations, all hope remains in the last of the killers announced for 2007. The balloon was inflated incredibly. The flood of trailers, first impressions of the preview version, it couldn't go wrong. Rather, the question was how many figs will appear on this diamond.
Nathan is the embodiment of every boy's dream to be Indiana Jones of the 21st century. Most often, a brave madafaka, not inferior in the way of administering justice and the number of exterminated to Marcus Fenix from Gears of War . In breaks between a spectacular fire exchange, a geek entertaining his travel companion with successive stumbles, sometimes also an uglier version of Lara Croft. Exactly in such proportions. Our treasure hunter introduces himself when he fishes out the coffin of a British nobleman, Sir Francis Drake's treasure hunter. Instead of a dead body, this one hid a small notebook for hundreds of years, which was the starting point for the next exotic adventures of Nathan. We set off in search of the lost, mythical El Dorado, which, to our surprise, will turn out to be not what the legends are used to.
Most of the story takes place on the picturesque island of the Pacific. In the company of a nice journalist, we will experience a plane crash, visit a large part of the jungle, several lost cities, catacombs, a submarine and much, much more. If the upcoming Indiana Jones movie gives us such attractions, fans will be delighted. Because that's what Uncharted is. An interactive film, where we move imperceptibly from cutscenes to the actual gameplay, where we don't experience any loading during the game, the next acts follow each other almost imperceptibly - this is the next-gen concept, this is a new quality. The plot is so captivating that we cannot walk away from the screen. The magic of the next locations and their uniqueness make us want to go further and further at all costs to find out what we find behind the next corner and what else the gentlemen from Naughty Dog will surprise us with. I know it because I have been getting a lot of sleep lately - that at this age such things ...
The sabers must have been taken by Francis Drake when he was looking for his El Dorado - his descendant uses more conventional tools of extermination. As the game is a purest TPP shooter rather than another Tomb Raider , the arsenal had to be specific. Several types of pistols, rifles, honest and reliable shotgun, grenade launcher, sniper rifle. We can carry one pistol and one larger gun at a time. We won't carry too much ammunition either, it forces you to use all the lumber left by your opponents, which makes it impossible to concentrate on your favorite type of weapon. And all in all good, because shooting is fun here. Do we remember Gears of War ? We remember. The fighting system is practically the same. One of the buttons is responsible for sticking to the intended parts of the environment - walls, walls, wrecked cars, packages. We can freely roll behind other obstacles, some of our covers are destructible. I would venture to say that the fight is more dynamic than in GoW and therefore a bit more chaotic.
There is also less planning of tactics calmly, which is influenced by the AI of opponents, who often travel quite long distances, do not have fixed routes, and sometimes decide to fight in close combat. You have to have eyes around your head all the time. The method of crouching at a certain distance and pulling new unaware opponents will certainly not work. Thanks to this, the battles are varied, amusing until the very end, and make the game the rare replayability feature - you want to come back to it after it's finished and why not. In addition to using firearms in close combat, you will also need to be able to take out accurate hooks and ditches in the air. Nathan's destructive capabilities are complemented by grenades, and we will use the sixaxis to determine the throw distance - moving the controller in one of the planes. A very nice, intuitive patent.
Certainly, there is also room for purely arcade elements as well as simple puzzles based on perceptiveness and the ability to combine certain clues. It's not Tomb Raider - let's get it right now. The range of movements is much smaller than those of Miss Croft. There are no situations where, balancing on ropes and rock shelves, we fall into the abyss at the end and we have to repeat the whole way. Exploring the area is spectacular, it can be exciting, because the protruding parts of the area that Natan tries to catch crumble under his weight, pipes bend, elevators fall. Sometimes also spectacularly, just like the Prince of Persia, our brave adventurer will run on the walls, supporting himself with a rope or a chain. In all these arcade fragments, the camera likes to set in unusual positions, increasing the joy of acrobatics.
In general, a lot is going on, but the arcade fragments are simple, not a challenge. Riddles - what for some people is the quintessence of TPP adventure games - are quite simple. I would say that again behind the glamor and graphic complexity there is a fairly low level of difficulty. We should not blame it, after all, we emphasized that it is the firefight in Uncharted that is the basis of the game. When Nathan has to look at his ancestor's notebook for the necessary tips, these also do not give us the field to develop our imagination, because usually after a while we are able to catch what the pictures from the book suggest. Riddles are usually moving something, putting it in the right direction or in a certain order. You could hide the hints more subtly, which would significantly increase the satisfaction with solving them.
Is that all that awaits us? Oh no. The popular QTE (quick time events) could not be missing, without which no self-respecting action game can do nowadays. For those who overslept: we watch a cut-scene in which the protagonist falls on him and a big box flies. At the right moment, press the indicated key, which triggers Nathan's dodge. Unfortunately, there is not much of it throughout the game, and I feel unsatisfied, because many of the extreme feats we watch during the cutscenes have been asking for the introduction of QTE.
Another interesting idea reappears in just a few moments. The camera turns in front of our hero, and we run, jumping happily on successive platforms, or shooting at the chasing group. Something like the classic Cash Bandicoot. Still not enough? How about a jeep rally through the jungle as an operator of a heavy machine gun mounted on it? Throwing grenades in all directions, trucks and motorbikes chasing us, all on the edge of a cliff. Sounds delicious, right? So let's go on. Actually, let's go - jet ski. It was presented in press materials and it was no secret, but it turned out that it was not just a break. We complete one act entirely on board! And with an armed woman as a passenger - pressure surges are guaranteed. Seriously - the aforementioned act as we sail upstream, upstream, delving into the jungle, discovering ancient temple complexes: a wonderful thing. It is the described flavors that cause an irresistible desire to go further and further, a marriage of various solutions that diversify the gameplay, not introduced by force, but consciously building the impression of participating in an exotic expedition and allowing you to lose yourself completely. Let's add that Uncharted: Drake's Fortune is the first title on PS3 integrated with the upcoming Home service and having a list of unlockable trophies - similar to the popular achievements from Xbox 360. Hunt for hidden treasures, discovering bonus movies, graphics, image display modes, garlands, facilities. This gives us a lot of extra fun and extends the time to enjoy the game that we like to end the second and third time.
The sun and other sources of light effects, so perfect, my eyes in video games have not yet seen. What light and shadow do, both in open spaces and deep underground, means that we can boldly talk about the most realistic graphics in games at the moment. A few weeks ago, the Uncharted demo was released. The weakest act of the game hit him, not showing too many advantages, because it was played out entirely in a jungle in which we run between trees, jumping on stones from time to time. For those who expected more after the demo, I would like to inform you - you haven't seen anything, really. Well, maybe only delicious, ultra-detailed textures.
The first jaw drop follows the discovery of a German U-bot hanging from the top of a waterfall - viewed against an endless tropical panorama in the light of the setting sun. Postcard. We raise our delight after reaching the fortress built of white stone. The level of architectural complexity and scale kills. Underground catacombs or swift riverbed, or stages played in almost complete darkness, when we only use a flashlight. Water deserves a separate mention. Perfect, especially at the end of the story. I suggest paying attention to what happens to Nathan's clothes when he walks under the waterfall. This is called attention to detail.
And character animation? Here Uncharted has to fight Assassin's Creed , but he is not in a losing position, especially since the multitude of moves can embarrass Altair from the Ubisoft game. Personally, I was a bit irritated by the hero's run, because he is waving his hands to the right and left, but I'm probably picking on. The only serious drawback in the video frame is the frequent reading of detailed textures with a delay. So first we see a simplified version that we should only see from a great distance. Most of the time it wouldn't be a problem, but we are talking about diamond here, right? ;-)
Let us add that the audio sphere is a championship in the world of surround sound, which is fully supported and tightly fills the entire room with action. Music is an adventure movie classic, slightly pompous when you need a calming or lulling atmosphere to hit as the action accelerates.
PS3 owner, you have the best title for your console. For nearly a year, you have been at the mercy of trailers, screenshots and press releases that reassured you of the power of your machine. You were feeding on titles below expectations and below console capabilities. Finally, you can say with your head held high - and I have my system-seller, a real killer that most games will be compared to, probably until the sequel is released. And for all those who are still unconvinced about the possibilities of PS3, I have a piece of advice - make yourself the best possible gift for Christmas. Because who wouldn't want to visit the tropics in the middle of winter?
Marcin "Cisek" Cisowski
PROS:
MINUSES:
Screenshots
Screenshots will help you evaluate the graphics and gameplay of Uncharted: Drake's Fortune.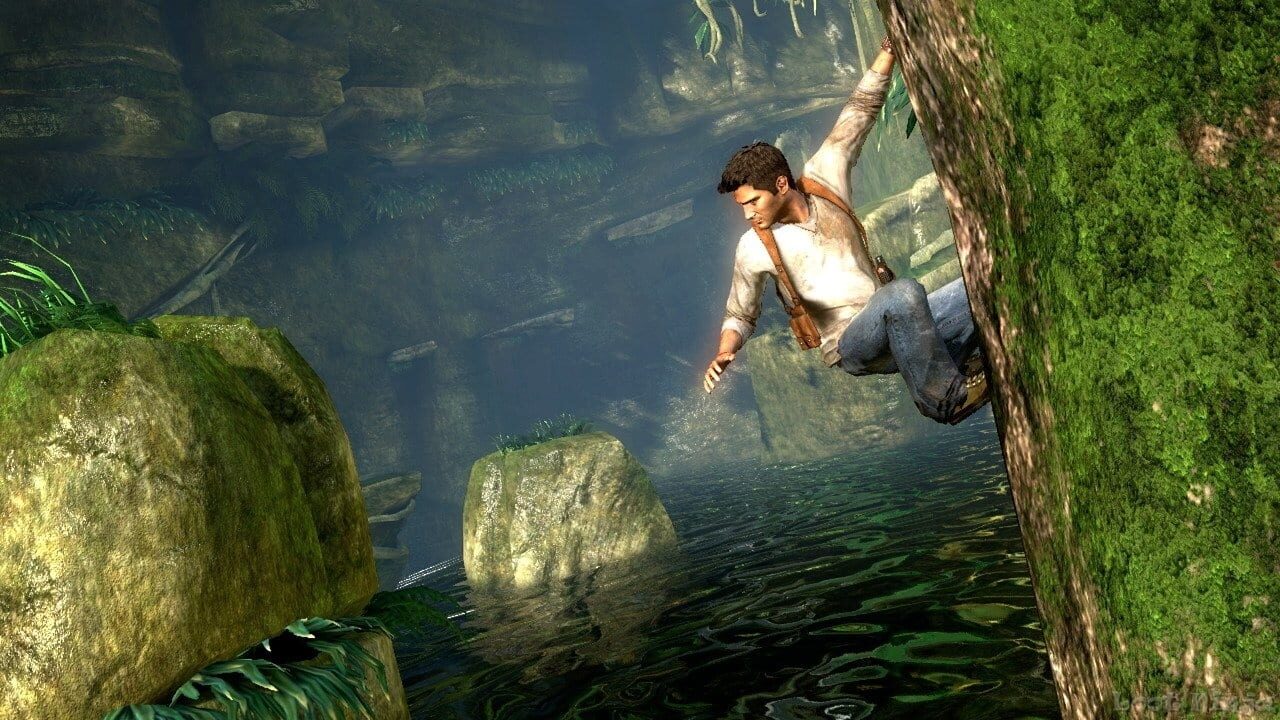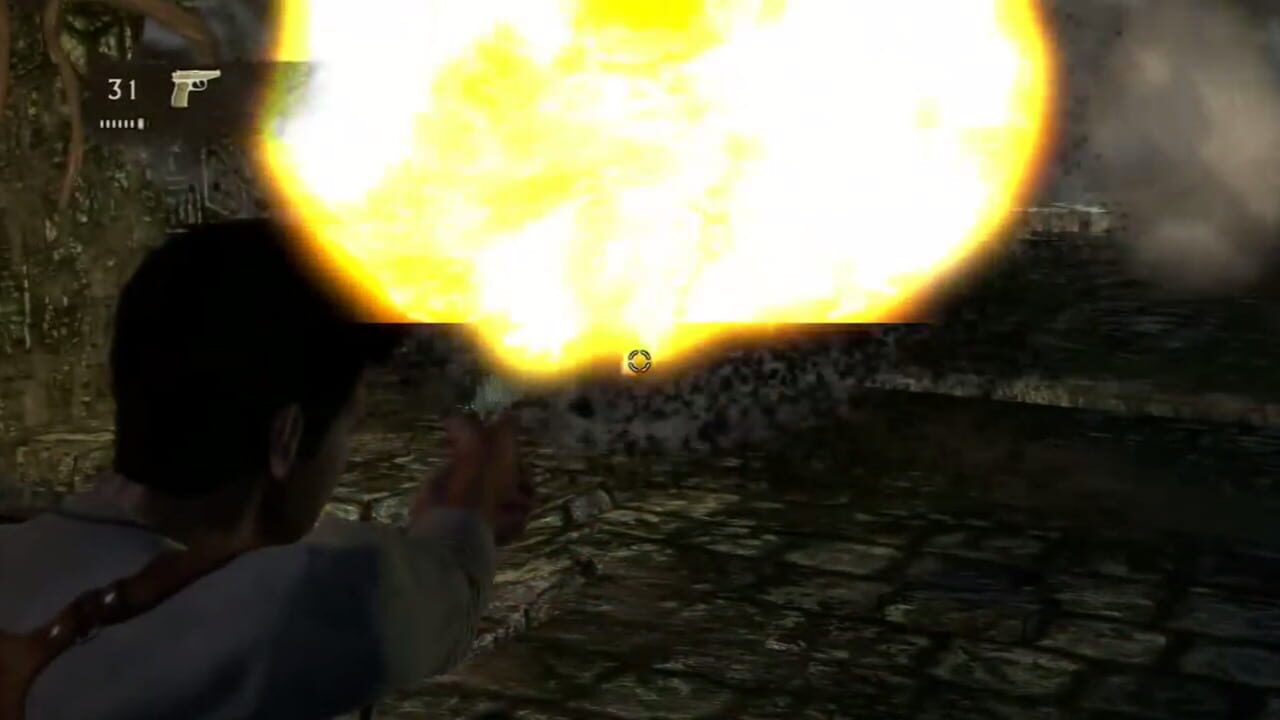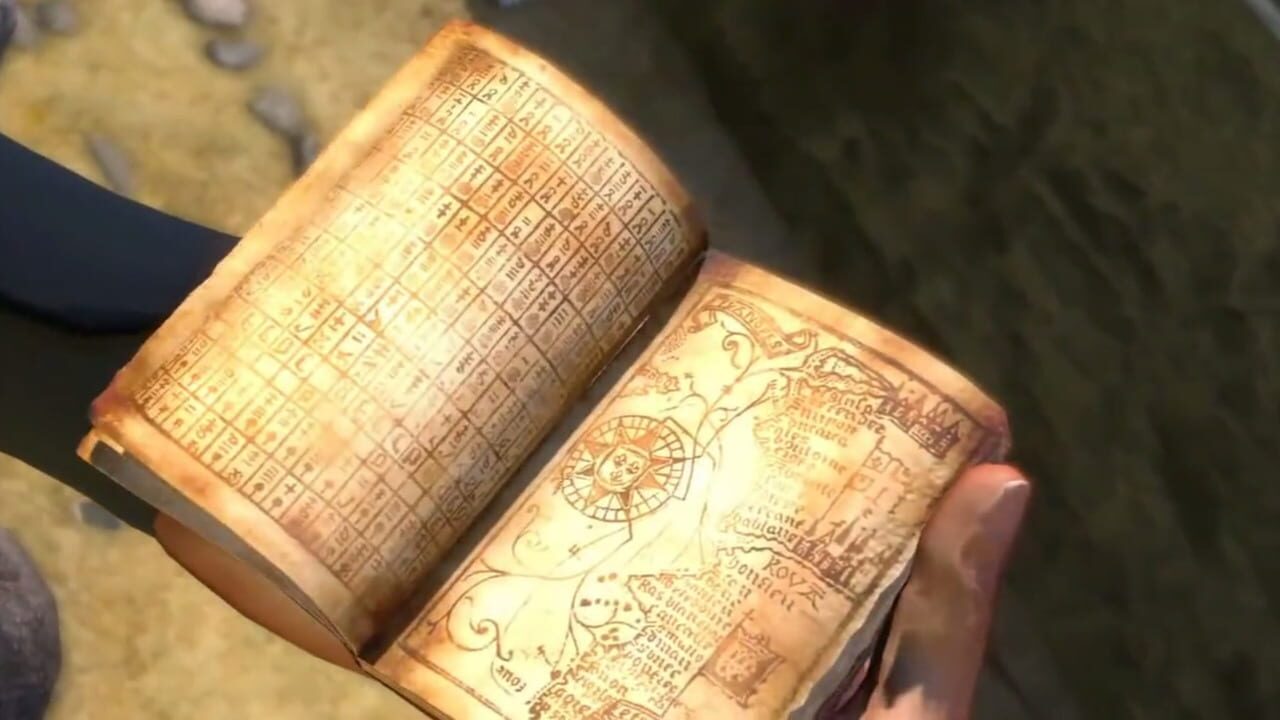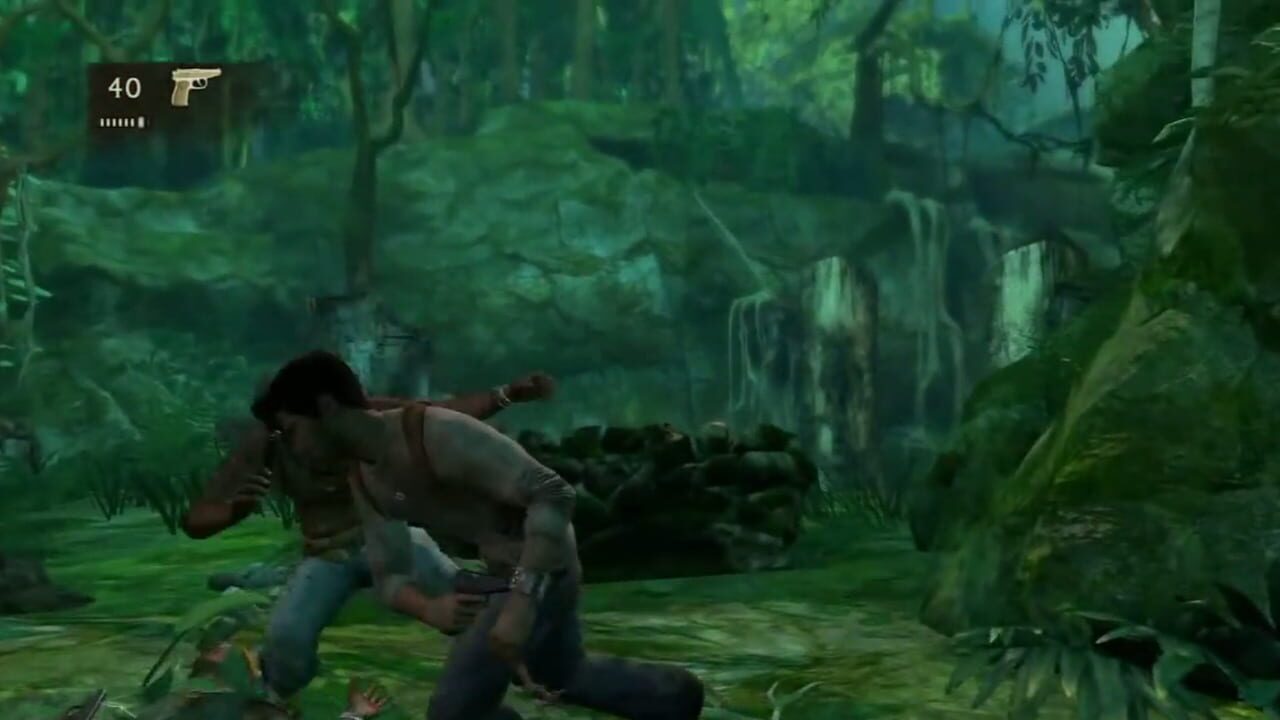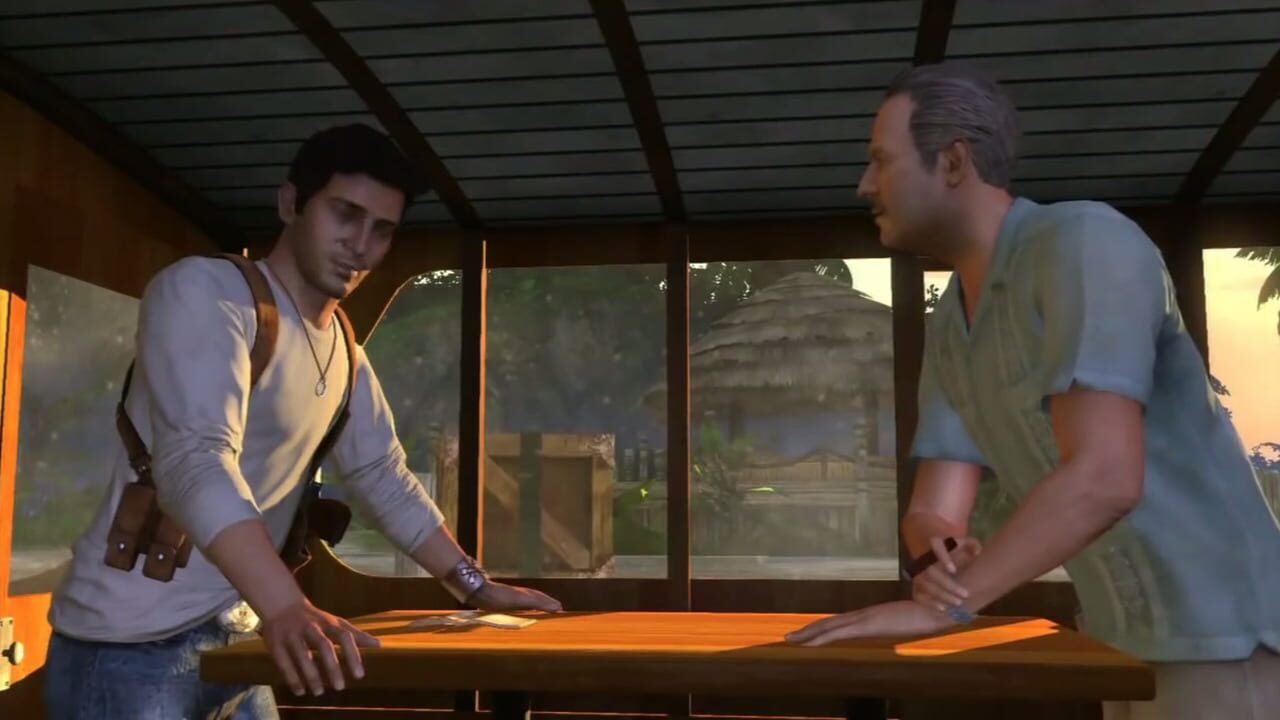 Videos
If screenshots are not enough, you can enjoy creative videos from Sony Computer Entertainment, Inc. (SCEI)
Streams
But that's not all! We also carefully prepared the best strips from Uncharted: Drake's Fortune.
You may also like
If you like Uncharted: Drake's Fortune, but you're tired of it and want something new, you can try other games.