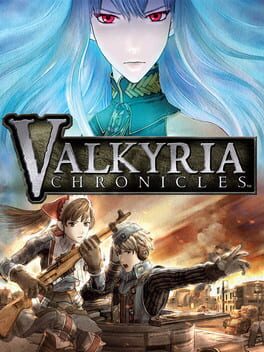 Valkyria Chronicles
Publisher

Sega

Developer

Sega

Release date

24 Apr 2008
Set in a fictitious continent reminiscent of the 1930s, Valkyria Chronicles depicts Europe divided in two and ruled by two super powers: the Empire and the Federation. The Empire has set its sights on invading a small neutral country called Gallia, situated in the middle of the two superpowers territories, in an attempt to secure invaluable natural resources. Within this struggle a hero named Welkin, and his fellow soldiers of the Federation's 7th Platoon, are fighting back against the invasion and the Empires attempts to unify the continent under its power. During the ensuing war the Federation discovers that the Empire possesses a secret weapon, known as the "Valkyria" - an ancient race with special powers thought to exist only in legends. With this new discovery the fate of the Federation's ability to turn the tide of the war, and the hope for a better future, hang in the balance. "CANVAS" graphics engine: A unique engine that produces breath taking images that look like watercolour paintings in motion. "BLiTZ" tactical battle system: Experience strategic manoeuvring of units combined with conventional RPG gameplay, all layered on top of the moment to moment action afforded by real-time controls as players command each squad member and tank in battle. Epic storyline: Players will immerse themselves in the epic struggle for freedom, as the fate of the world lies in the hands of Welkin and the members of the 7th platoon. Customisation: Over 100 customisable characters allow players to create a variety of platoons to suit each battle's needs. Beautifully rendered battlefields: Players explore 30 different environments, using unique terrain features to gain advantages in battle.
see all / fold
| AGM score | 87% |
| --- | --- |
| IGN | 9 |
| GameSpot | 8.5 |
| Metacritic | 86 |
expand / fold
About Valkyria Chronicles
Valkyria Chronicles is released by Sega in 24 Apr 2008. The game is designed by Sega. Valkyria Chronicles is a typical representative of the Role-playing (RPG) genre. Playing Valkyria Chronicles is a pleasure. It does not matter whether it is the first or a millionth hour in Role-playing (RPG), there will always be room for something new and interesting. Thrilling levels and gameplay Valkyria Chronicles will not leave anyone indifferent. The complexity of gameplay increases with each new level and does not let any player get bored.
In addition to it in 24 Apr 2008 released games such as:
In addition to Valkyria Chronicles, the representatives of Role-playing (RPG) games also belong:
A complete list of games like Valkyria Chronicles can be found at AllGame here.
Valkyria Chronicles is versatile and does not stand still, but it is never too late to start playing. The game, like many Role-playing (RPG) games has a full immersion in gaming. AllGame staff continues to play it.
Valkyria Chronicles is perfect for playing alone or with friends.
At AllGame you can find reviews on Valkyria Chronicles, gameplay videos, screenshots of the game and other Role-playing (RPG) representatives.
Valkyria Chronicles - Analysis
Author: Jose Altozano
Date: 2020-03-03 05:22:32
Valkyria Chronicles insists on the horrors of war, in that it is a despicable event. There are traces of a felt and intriguing story about how conflict only creates losses and, even so, between so much misery there can be something as pure and beautiful as love. Valkyria Chronicles points to the stars when spinning an epic war against a background with touches of Japanese fantasy and references to World War II, but already in its own design limitations begin to emerge that prevent this work from reaching its ambitions.
This is the port of a game originally published in 2008 and each of its years looks like a wrinkle. If we recently remembered how Half Life 2 was still on the crest of the wave, unmatched by many of its competitors and still teaching lessons on level design or interactive narrative, Valkyria Chronicles serves as a testimony to an archaic philosophy that divides the action into two segments irreconcilable: kinematics and missions. You could see each and every one of the sequences of the game and you would hardly miss a detail about a story that, on the other hand, varies between staying halfway or exceeding when sending your message. Because war is horrible, in case so many dialogues about its futility, chaos, misery and damage had not made it clear to you; because all people are equal and have rights, if so many scenes focused on hitting you again and again with that idea were not enough to point it out.
Valkyria Chronicles has a very anime , very shônen ways of telling its story; each and every one of his characters fall within a stereotype already sent to satiety, from the tsundere destined to fall in love with the innocent and idealist protagonist to the tough guy with samurai mannerisms or the silent girl who responds to each order with a brief " it is understood". Beyond the affection they bring by default based on their stereotypes already seen and those that the otaku are so accustomed to, the internal and interpersonal drama of these individuals fails to build on something really solid; Although there are moments of emotion and sorrow, especially the plot advanced, they do not reach the level of depth that the game or the respectable want.
Valkyria Chronicles is a niche work on two levels, the first being its anime forms and the second its particular fusion between third-person action and strategy. Skirmishes are divided into shifts; Within each turn a certain number of actions are available to take control of the units and move, shoot, heal or operate within the limits of each class on the battlefield. Each category is sufficiently differentiated so that none is expendable and its variety, added to a system of philias and phobias of each specific soldier and the possibility of giving orders to enhance different attributes, give depth to a deep and entertaining combat system although slow. A skirmish can lengthen until after 90 minutes, discounting the possible defeats that may be on the road that force to load game or restart the battle.
It can be saved at any time, but the duration of the battles added to the implicit slowness of selecting each action and each character through uncomfortable menus and the possibility that the soldiers die permanently (despite being able to be replaced by others of the same level and category) can tire more than one. The difficulty is irregular and the AI may well forgive your mistakes in a moment and take turns despite being able to wipe out all your squad easily or put on the boxing gloves and start hitting with a devastating and scratching force in the frustrating. However, patience and strategy end up rewarding and, far from any criticism, they could have designed a multiplayer mode to cast games that lengthened for hours and each of them would be greatly enjoyed thanks to this fusion of genres.
Finally, speaking in more technical terms and strictly seeing this work as a port , we find once again one of lime and another of sand: the controls are very well carried and can be easily played with keyboard and mouse, but the system of menus, based on tabs, does not take advantage of the keyboard to create shortcuts and is still as frustrating as its console version. Visually the images of this analysis speak for themselves about the beautiful plastic style of the game, and those with a powerful PC can enjoy the game at 1080p and 60fps .
Screenshots
Screenshots will help you evaluate the graphics and gameplay of Valkyria Chronicles.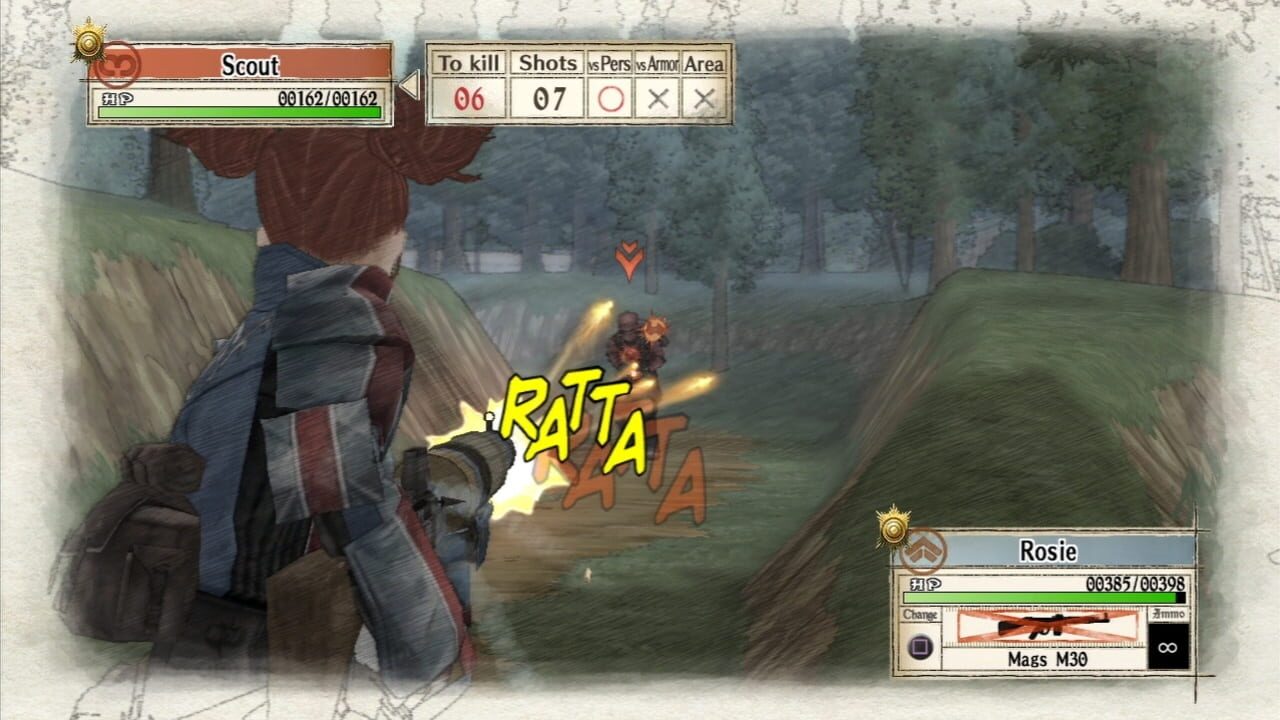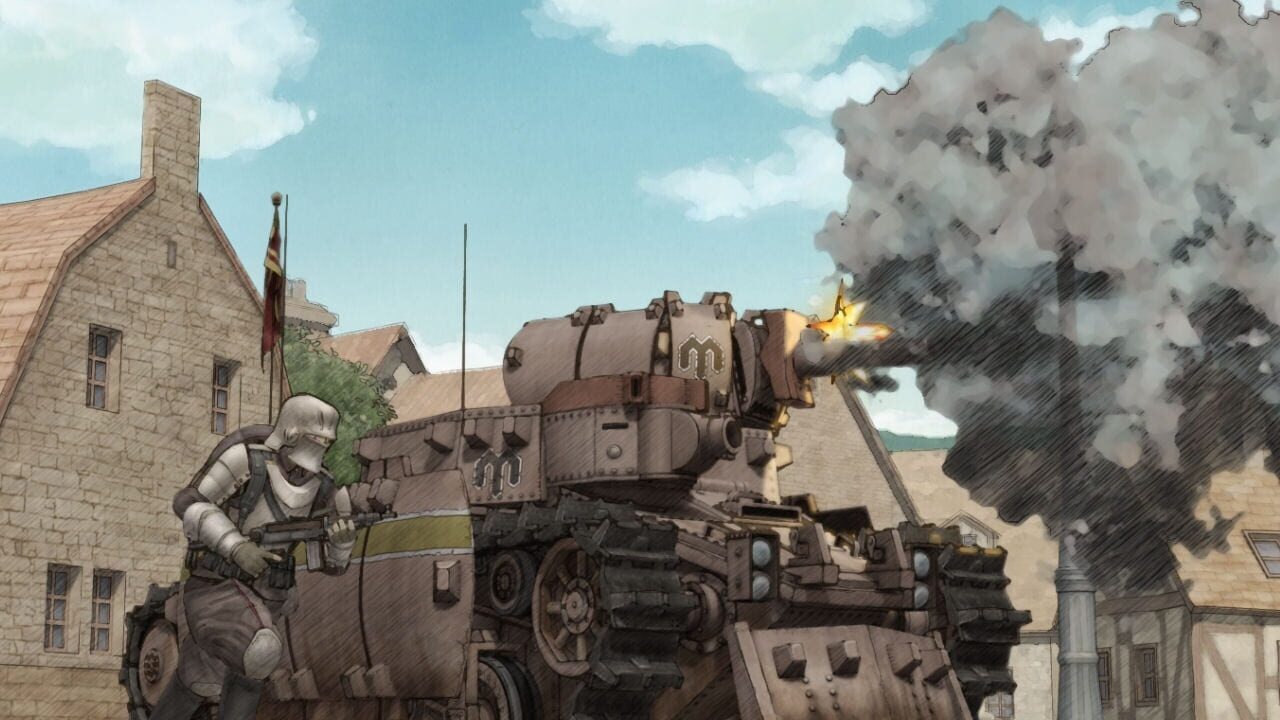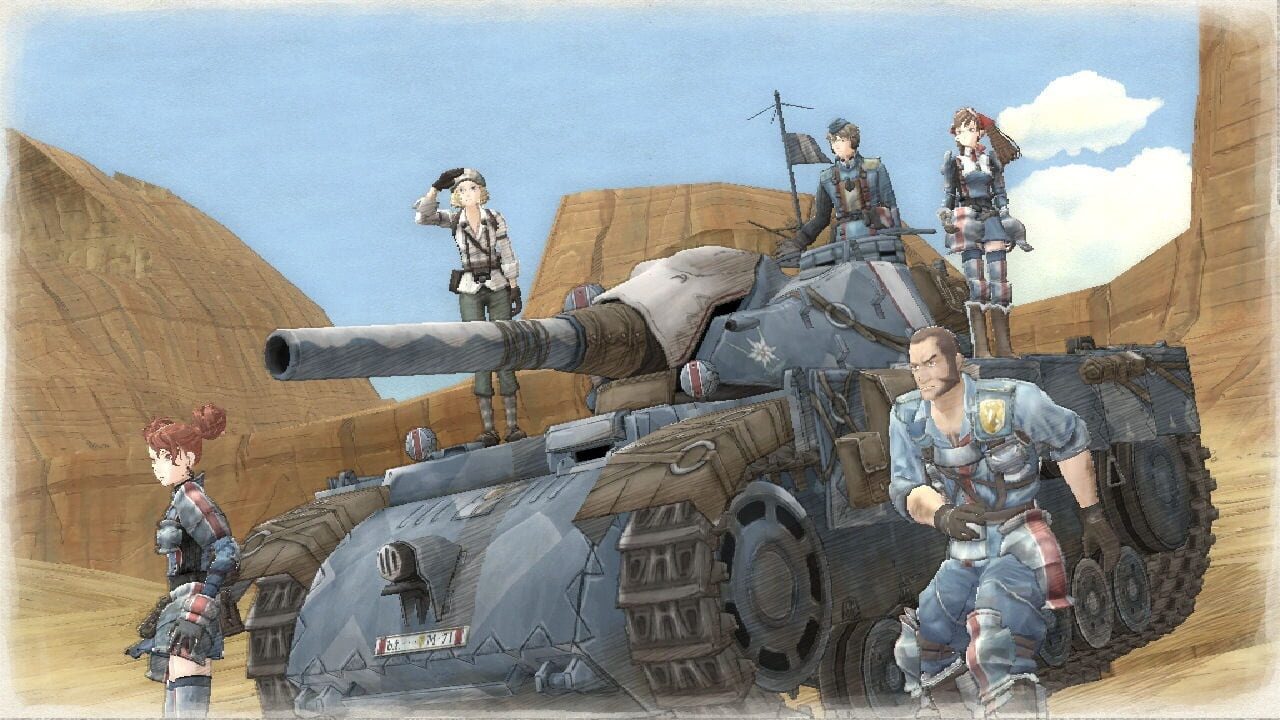 Videos
If screenshots are not enough, you can enjoy creative videos from Sega
You may also like
If you like Valkyria Chronicles, but you're tired of it and want something new, you can try other games.