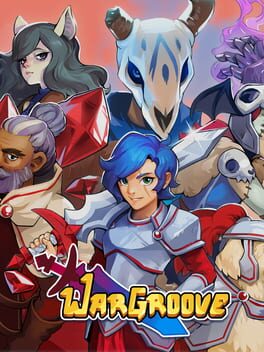 Wargroove
Publisher

Chucklefish Games

Developer

Chucklefish Games

Release date

2 Jan 2019
Order a military, redo war zones and challenge your companions right now from great turn-based fights as the war breaks out in the Kingdom of Kirschenstein, the youthful Queen Mercia needs to escape her home. Her foes seek after her and the best way to spare her nation is to venture out to new nations and quest for partners. Who will she meet on her excursion and what alarming difficulties will she face? Pick your leader! Leaders are the core of Wargroove. There is a beautiful choice of more than 12 characters, each with their own character and inspirations. Swear your loyalty to one of the four battling groups: the Kingdom of Kirschenstein, the Kingdom of Himmelsang, the Legion of Höllheim or the clan of the Florans, because of the tale of an unpracticed youthful sovereign battling incredible powers in CAMPAIGN mode with enlivened cutscenes in pixel workmanship style and dynamic fights. Go with the score! Administrators can utilize an extraordinary move called 'groove' which is actuated when their furrow meter is 100% full. Each score is interesting to every officer and changes the combat zone in its own particular manner and Wise.Create your own experience! Assume responsibility for the game by making situations, maps and battles with customization programs in the game yourself.The potential outcomes are boundless: make your own story-related missions with side journeys, plot adversaries, ambushes and shrouded privileged insights and change the standards of the game without mods or outside apparatuses don't eat sharing your manifestations on the web and download other players' cards and crusades to give them a shot for yourself! Challenge your companions on the web! Lead your units to triumph, in both neighborhood and multiplayer encounter fights with serious and center games, just as complete principle alteration. Find out about each character you meet in wild adjusts in ARCADE mode, where you need to battle 5 distinct foes with hardly a pause in between. Illuminate confounding riddles! Defeat the adversary in PUZZLE mode with all the vital aptitudes you have. Face a progression of dubious difficulties, the objective of which is to win in only ONE round, to find privileged insights ... Gain stars to open unique substance. You may even unearth a couple of shrouded game highlights ... like in the past times!
see all / fold
| AGM score | 83% |
| --- | --- |
| IGN | 8.5 |
| GameSpot | 8 |
| Metacritic | 83 |
expand / fold
About Wargroove
Wargroove is released by Chucklefish Games in 2 Jan 2019. The game is designed by Chucklefish Games. Wargroove is a typical representative of the Indie genre. Playing Wargroove is a pleasure. It does not matter whether it is the first or a millionth hour in Indie, there will always be room for something new and interesting. Thrilling levels and gameplay Wargroove will not leave anyone indifferent. The complexity of gameplay increases with each new level and does not let any player get bored.
In addition to it in 2 Jan 2019 released games such as:
In addition to Wargroove, the representatives of Indie games also belong:
A complete list of games like Wargroove can be found at AllGame here.
Wargroove is versatile and does not stand still, but it is never too late to start playing. The game, like many Indie games has a full immersion in gaming. AllGame staff continues to play it.
Wargroove is perfect for playing alone or with friends.
At AllGame you can find reviews on Wargroove, gameplay videos, screenshots of the game and other Indie representatives.
The story
This section tells the history of the world of Wargroove
Wargroove is a modern take on the simple yet deep turn-based tactical gameplay popularised in the 2000s by handheld games such as Advance Wars. As big fans of those games we were disappointed to find that nothing in this genre was available on current generation platforms and set out to fill the gap ourselves. Wargroove aims to recreate the charm and accessibility of the titles that inspired it whilst bringing modern technology into the formula. This modern focus allows for higher resolution pixel art, robust online play and deep modding capability, ultimately creating the most complete experience for Advance Wars and TBS fans.
Wargroove - Analysis
Author: Ángel Llamas
Date: 2020-07-31 00:16:41
If we talk about the Wars game saga and you know it, have good news for you. Wargroove, delayed to this 2019, is going to be one of the releases of the year for Nintendo Switch that you will like the most. If that saga sounds less to you, but you're one of those who arches an eyebrow when hearing about the successor of the Advance Wars legacy, stay here. This game may fill that gap for lovers of turn-based strategy with cute graphics.
Wargroove's intention in the world of video games is not modest, quite contrary to its conception. Chucklefish , the company in charge of its development, has behind it some cuteness the size of Starbound or the Stardew Valley itself . Perhaps this new release can commit some sins, but one of them will not be having behind a development team with little experience giving the user what they are looking for.
As we see, it is not the first time that Chucklefish has taken a franchise with a reputable name on Nintendo and transforms it into something new but that at the same time has all the flavor of that title of yesteryear that gave us so many hours of fun. Their resounding success with Stardew Valley, which as you already know is very clearly based on the Harvest Moon saga, has served as an incentive for them to try their luck again with another of them. This time it is the turn of Wars, and if they get a small part of the impact that Stardew Valley has made, the game will be a best seller for sure, let's see if it has what it takes.
The visual aspect is the same that the company has already accustomed us to. Some 2D graphics that bring to mind the great years of Supernintendo, and that make a Wargroove look great. His kawaii style in the design of the characters combined with careful settings, but always remembering past times , results in a pleasant mix that will make us feel like in our best years we have been in this for a while. video game. And the same can be said about the sound section. Both in its soundtrack and in its acoustic accompaniments, the game fulfills its role without frills, with a pleasant background and that does not interfere too much, even making us sometimes forget that it is there.
Although we have mentioned several times its resemblance to Advance Wars , which can be said to be the spiritual successor , one of the great differences with that saga is the setting. While that one was based in the near future, with modern weapons, this time we are facing a classic fantasy world, where we must face armies of undead, vampires, skeletons and all kinds of creatures that could have come out of any book. fantastic adventure. The excuse that the game offers us is to assume the role of a young queen who has just taken control of her lands to discover that our powerful enemy is coming to our border with the unhealthy intention of making our reign the shortest of history.
The game mechanics is nothing new, this is the classic turn-based role-playing game where our main objective is to either kill the enemy or conquer his headquarters . Broadly speaking, it is something we have seen many times, and a genre that lived its great splendor years ago with Nintendo's own Advance Wars games or those with suffix "Tactics" that flourished everywhere. The game is divided into several maps -or levels- that we must overcome in order to access the next one. Once finished, we will be assigned a score based mainly on how many turns it took us to pass the level. This directly influences the replayability factor, making our most maniacal side sound the alarm when we see a dull star in any of the levels and try to always beat everyone with the best score.
The first thing we must do to overcome these maps will be to deploy our troops taking into account various factors, and using the environment in our favor. One of the first things they teach us is that each type of troop has, in addition to its own characteristics, a certain way of activating its critical strike. This is something that we must keep in mind throughout the game, since meeting the conditions to execute these blows is one of the keys to be able to win. Of course, and as is usual in this type of game, each of our troops is more effective against a certain one and of course has a specific weakness against one of the enemy's troops . This is at its core the essence of the entire game, and the column on which Wargroove is fully supported. It is our mission to distribute our troops across the board in a balanced way with the intention of achieving our objective in the fewest number of turns possible. For this we must also make good use of the geographical features and the buildings that the map makes available to us. Once the turn begins, we will have the opportunity to move our troops through it for immediately afterwards, and if appropriate, carry out an attack. Mountains and forests slow down the movement capacity of our troops without exception, but leaving one of them located in one of those squares will give you a not inconsiderable defense bonus.
Then there are the buildings, and we will face some neutrals in addition to those of our enemies. We neutrals can conquer them immediately by simply placing one of our soldiers on top, as long as they are of any type of infantry. The importance of these buildings is given by the fact that they provide us with coins that we can spend at the beginning of each turn to acquire more troops . The more we have, the more coins we will receive per turn, which will exponentially increase our chances of victory in the medium term. So it is vital to plan our departure based on the buildings that we find on the map, and capture the neutrals before our enemy.
If what we find is a building already occupied by our opponent, before we can occupy it, we must fight them as if it were any other troop, and once defeated, we can conquer that building. Some maps have as a condition for victory the capture of some of them, normally the headquarters, while in others we must kill certain enemies, reach a specific point on the map with one of our troops, or protect one of our allies. This gives a variety to each map that forces us to constantly rethink our way of playing .
Wargroove is quite friendly both for those of us who have been playing this type of games for a long time and for those who have just arrived. Every time we discover a new troop, which usually happens with the unlocking of the next level, we have a small tutorial that explains the strengths and weaknesses, as well as the peculiarities of the troop that has just joined us. These tutorials are light and necessary, and thanks to them we have the feeling that the game never leaves us alone, at least well into the game, and we are constantly learning. This is another of the spurs that Chucklefish uses to keep us hooked on the game, a system that compensates us almost at every step we take and that more than invites us to ask us to play just one more map, even if it is to see what news awaits us .
If we look back at those games to which Wargroove pays a sincere tribute, we will remember how they were designed for the individual game, this time we also have two modes in which Chucklefish has put a lot of love, both its cooperative and competitive mode online , where up to four players can take turns trying to prevail on the field of play. Also, if what the company has not convinced us, it has a powerful map and level editor that will allow us to unleash our most creative side, and that we can bet that it will become an indispensable for fans once the game is for sale. Unfortunately we can not tell much more about these online game modes (with cross-play between platforms), since the lack of players who have the title in advance has made it impossible for us to find partners with whom to share our adventures.
Screenshots
Screenshots will help you evaluate the graphics and gameplay of Wargroove.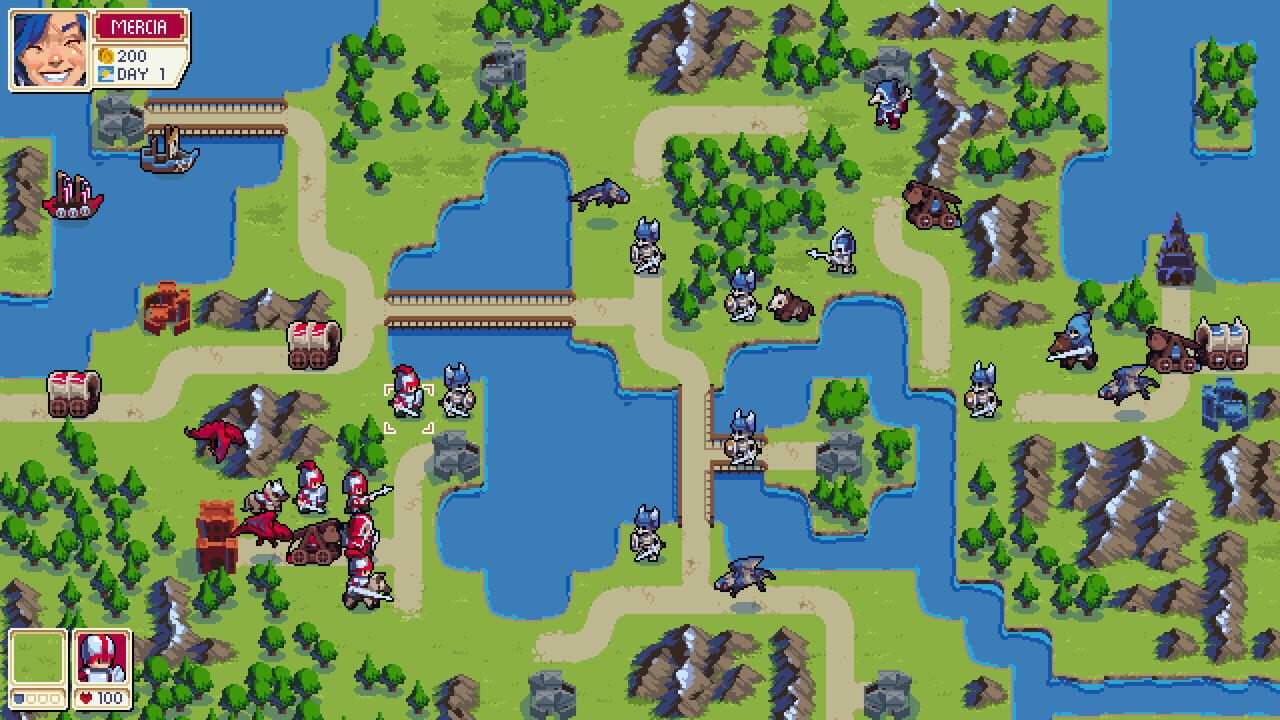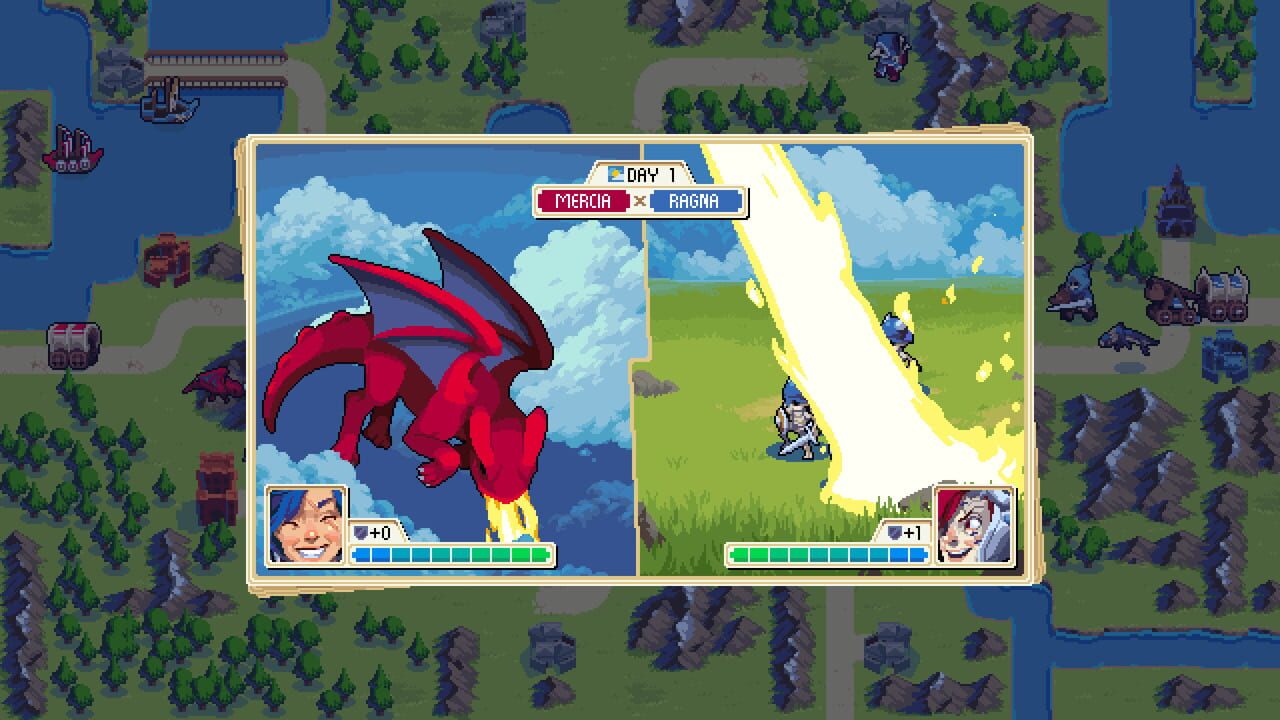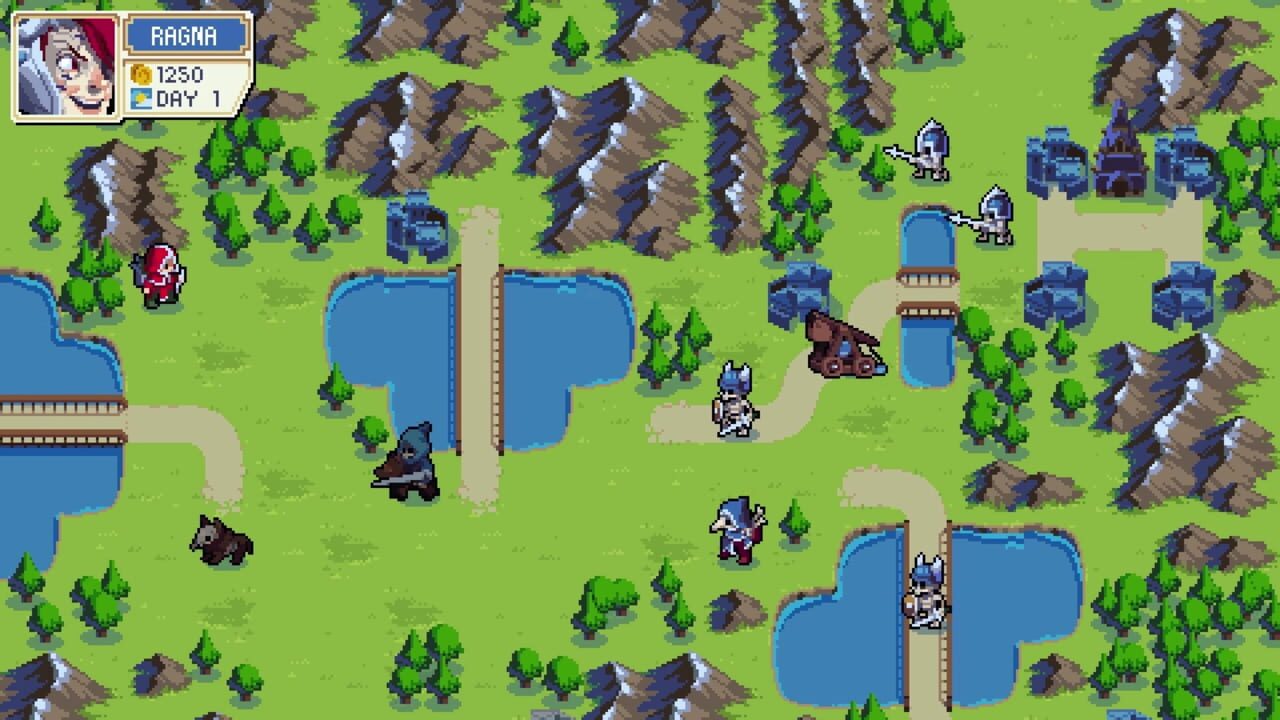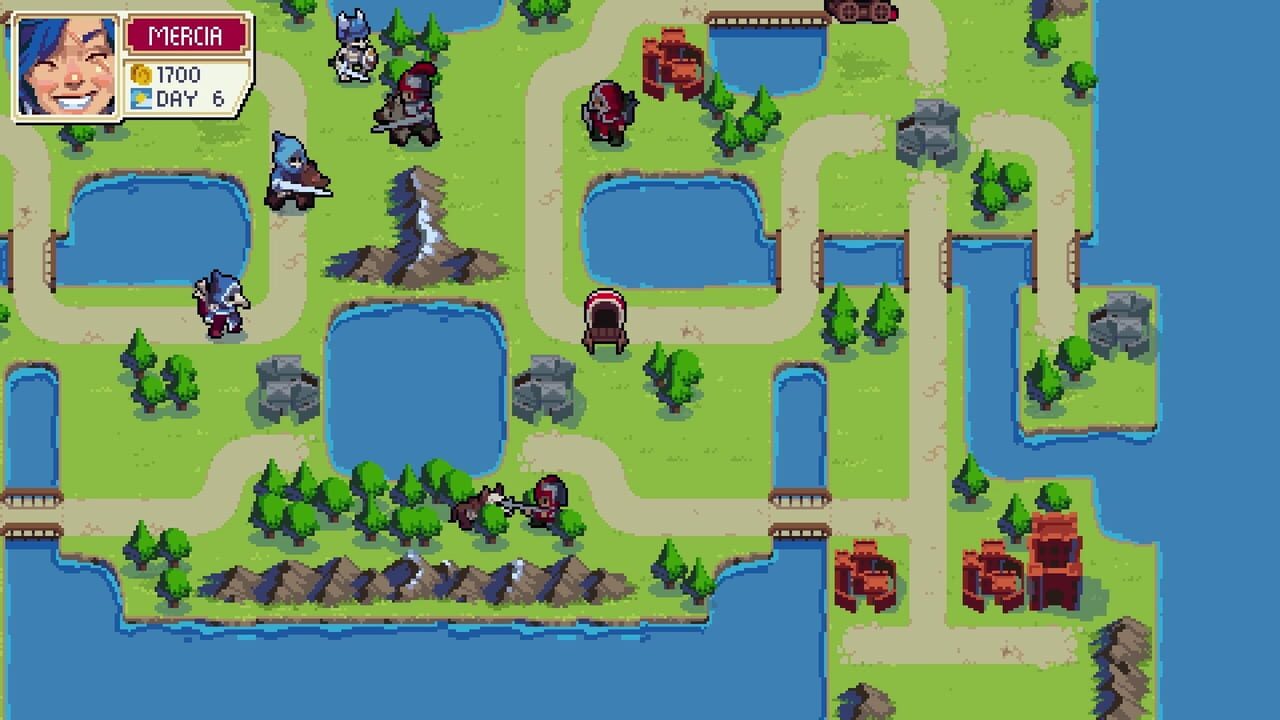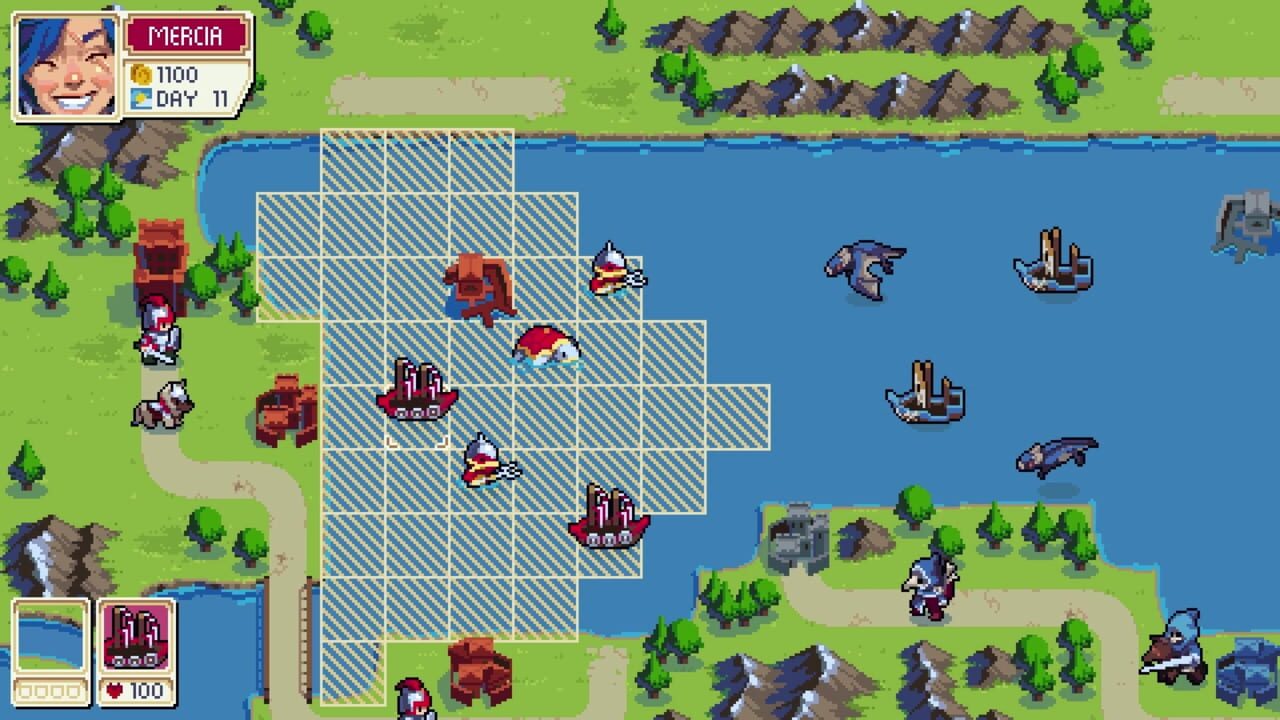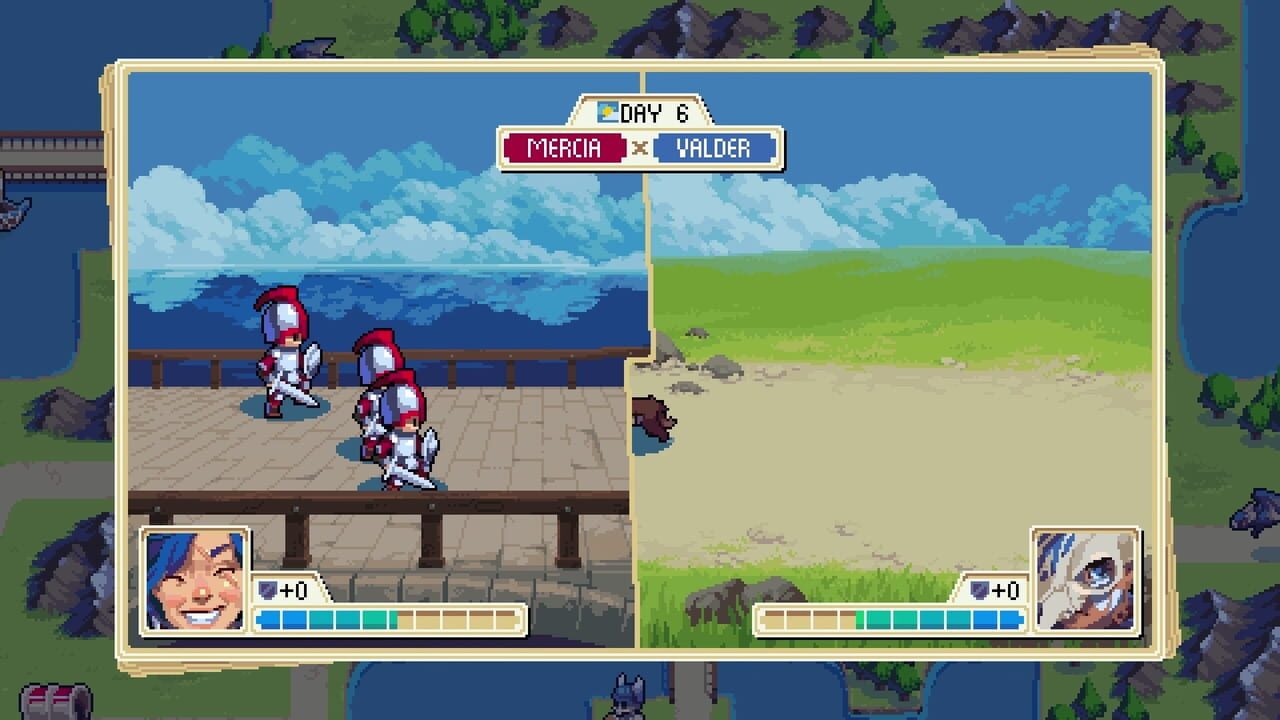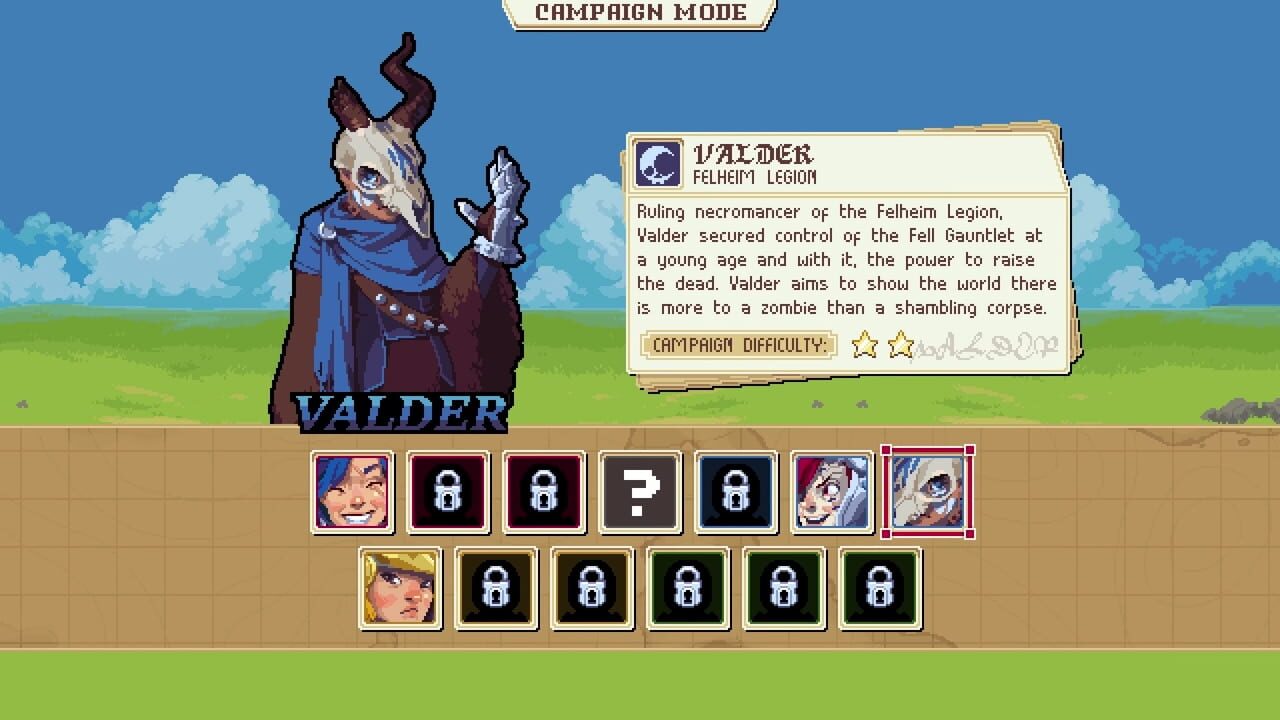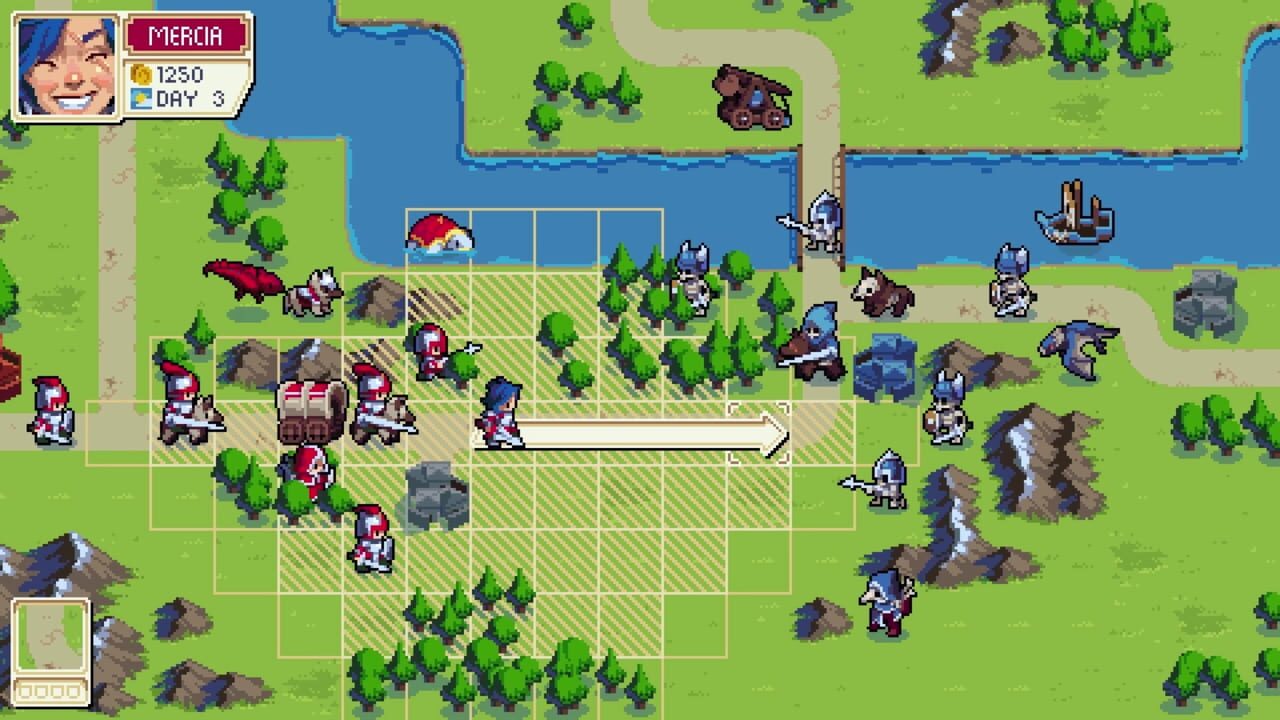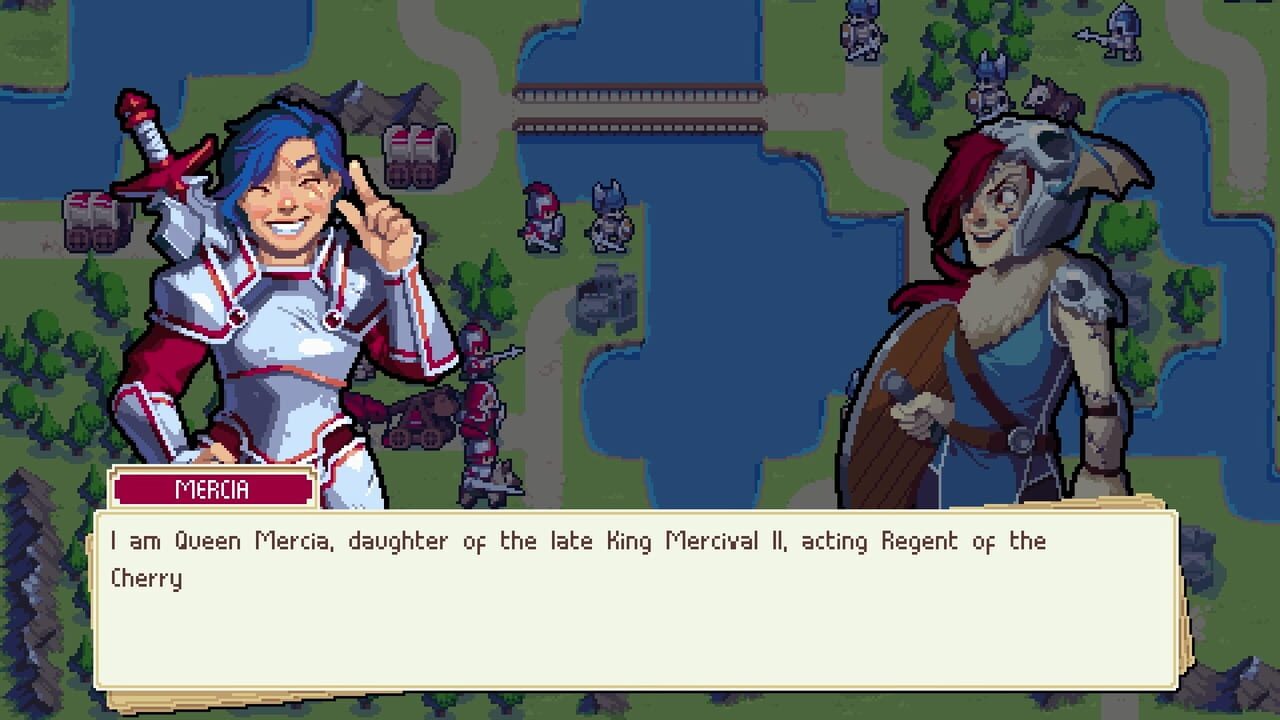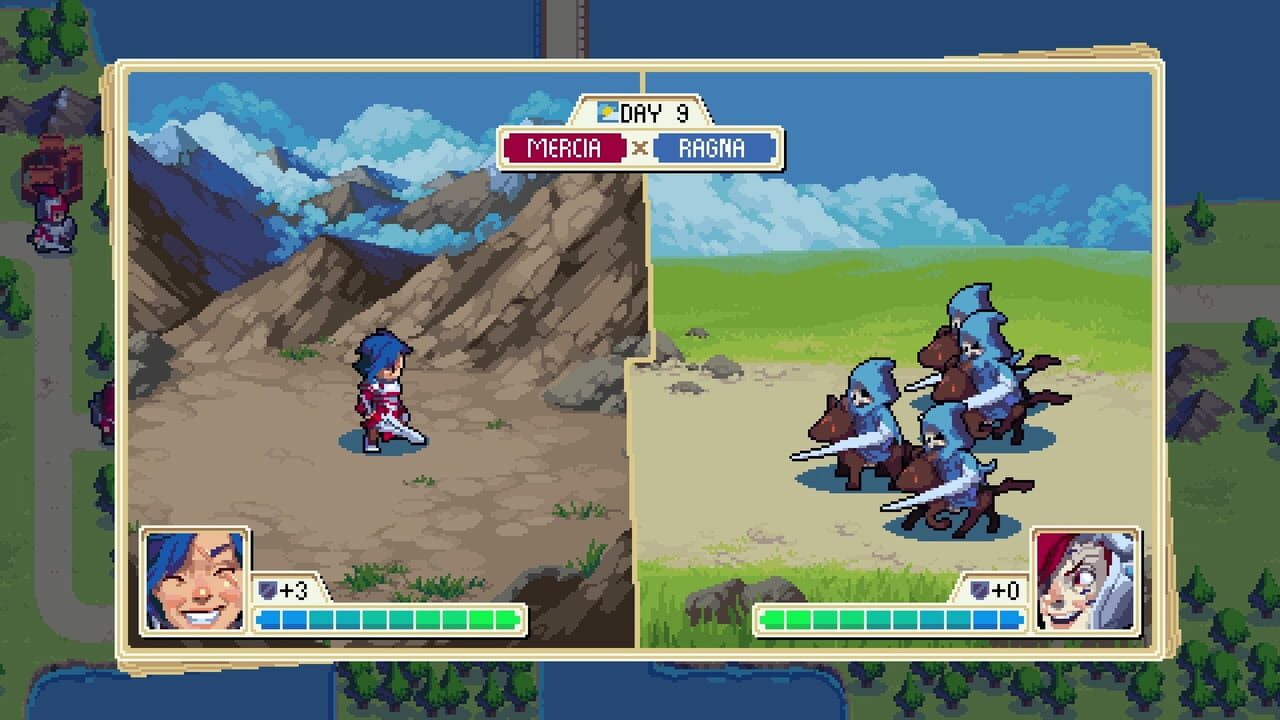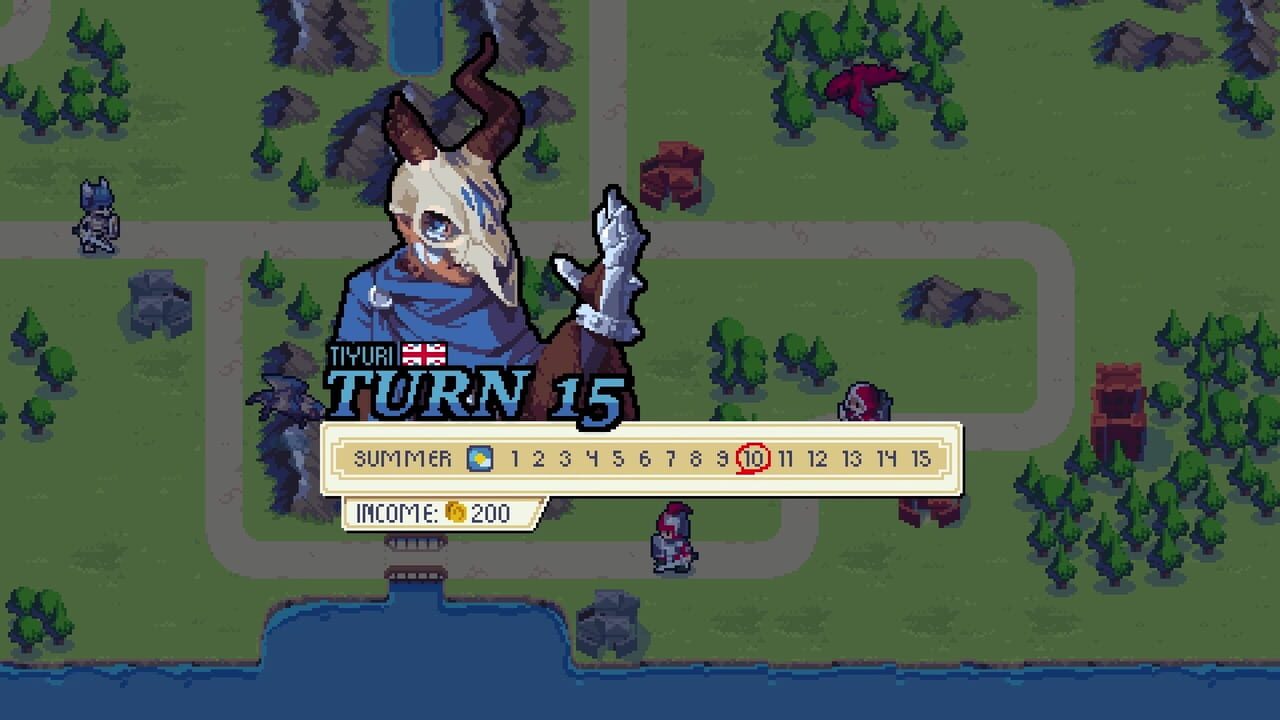 Videos
If screenshots are not enough, you can enjoy creative videos from Chucklefish Games
Streams
But that's not all! We also carefully prepared the best strips from Wargroove.
You may also like
If you like Wargroove, but you're tired of it and want something new, you can try other games.