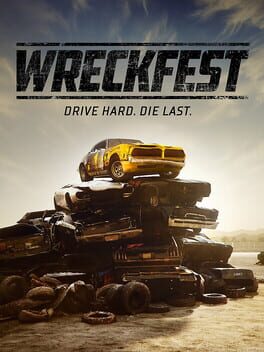 Wreckfest
Publisher

THQ Nordic

Developer

Bugbear Entertainment

Release date

14 Jun 2018
Full contact: Break the standards with Wreckfest and stretch stock vehicle races as far as possible! Epic accidents, no holds barred races and totally better approaches for bowing metal anticipate you - extraordinary minutes that just happen in Wreckfest. Practical material science from the unbelievable designer Bugbear, who likewise made FlatOut 1 & 2! In a definitive vehicle play area, you let elastic consume and metal burst! Wreckfest nearly overflows with updates and customization choices. Whether or not you get ready for the following Demolition Derby with steel-strengthened guards, move confines, side defenders and considerably more, or style your vehicle with execution upgrading parts, for example, air channels, camshafts and carburetors for a banger race: Wreckfest is a standout amongst other fight centered engine sport games out there hard. The last stand-out hustling experience, insane dashing activity without rules, which makes fabulous game minutes because of reasonable material science. Experience madly energizing straight on races on fast courses, entertain yourself with the demolition bash on courses with crossing points and approaching traffic or become experts of pulverization in the derby fields. Class trucks Our vehicles are old, battered, fixed up - yet with style and Character! From American road cruisers to European speedsters to fun Asians! This is special to this game. Complete tuning not just change the vibe of your vehicle, it additionally improves the defensive layer and fortifies it with solidified steel. This ensures the vehicle, yet it likewise makes it heavier, which affects dealing with. Adjust your vehicle so it gets as steady as a tank. Or on the other hand as quick as a rocket. Or then again something in the middle! Multiplayer Go online as far as possible, piece your companions and command the course! Vocation modeFight for titles, fuel understanding, open new redesigns and autos and turn into the Wreckfest champion! Mod supportLust to go as far as possible? Investigate the Steam Workshop. There you will discover incalculable mods that extend the game for example For example with beast trucks, crazy trick hops or even courses from exemplary other accident dashing games!
see all / fold
| AGM score | 87% |
| --- | --- |
| IGN | 9 |
| GameSpot | 9 |
| Metacritic | 82 |
expand / fold
About Wreckfest
Wreckfest is released by THQ Nordic in 14 Jun 2018. The game is designed by Bugbear Entertainment. Wreckfest is a typical representative of the Indie genre. Playing Wreckfest is a pleasure. It does not matter whether it is the first or a millionth hour in Indie, there will always be room for something new and interesting. Thrilling levels and gameplay Wreckfest will not leave anyone indifferent. The complexity of gameplay increases with each new level and does not let any player get bored.
In addition to it in 14 Jun 2018 released games such as:
In addition to Wreckfest, the representatives of Indie games also belong:
A complete list of games like Wreckfest can be found at AllGame here.
Wreckfest is versatile and does not stand still, but it is never too late to start playing. The game, like many Indie games has a full immersion in gaming. AllGame staff continues to play it.
Wreckfest is perfect for playing alone or with friends.
At AllGame you can find reviews on Wreckfest, gameplay videos, screenshots of the game and other Indie representatives.
Wreckfest - Review
Author: Davide "Shea" Mancini
Date: 2021-02-03 09:23:05
After having found the square on PC, following a long and troubled development, culminating in a period of equally lasting adjustment in Early Access, Bugbear (studio known for FlatOut), with the help of the increasingly fit THQ Nordic, brings Wreckfest and all its ignorant but powerful offer of mass destruction even on consoles. A very welcome arrival, especially for the nostalgic of Destruction Derby and company singer, a series that at the turn of the two centuries has raged with all its madness of collisions between vehicles. Wreckfest starts from there, but wisely takes from FlatOut the concept that in order to create collisions between credible cars, you need above all a super credible physics of moving bodies and damage.
This is precisely the fulcrum of the title of the Finnish studio: the cars (without official license but clearly inspired by real models) and the absurd vehicles present in Wreckfest (agricultural carts and sofas included) all respond to a remarkable physics, which not only gives its behavior on the road is credible, but above all it allows its progressive dismemberment in an artistic and realistic way at the same time. Of course, it is always a driving game that tends to be arcade, so that an aesthetically plausible damage model corresponds instead to a partially compromised driveability, but this is precisely the beauty of Wreckfest, which after all means the wreck party. Precisely the granting to a dimension of magical realism like the arcade tradition creates the perfect short circuit that pushes us to run without worrying about the consequences and without respecting the rules, raising the concept of overtaking with support to power, between doors and rear-end collisions, starting happily aboard a stock car to end up driving a can of tuna with four wheels, but still working. If you like this image, immediately abandon yourself to the joy of Wreckfest, because the gist of the game is all here, but maybe you already know this, since we are talking about a title from a year ago, but let's make sure that this summary is for the benefit of usually skips PC-only content.
So, back to the living room conversion, what does Wreckfest look like on console? Unexpectedly good, I'd say. Despite the complexity of the physical model, the game runs perfectly even on non-premium models (I tested it on a standard Xbox One), at 30 frames per second, of course, but retaining enviable detail, defined textures and a shot 'fine eye, which does not look bad, if not for the cap to the frame rate, next to a setting for medium / high configurations of the PC version. Among other things, even a year later (and considering the long gestation of the title) Wreckfest is still very beautiful to see, not only for the intrinsic fun of admiring the show car parts fly everywhere in a riot of dust and tires. rolling, but for everything that happens on the screen and for the way in which it manages to convey all the rawness of a usually more hidden face of motorsport, which although obviously taken to excess, is still that of dusty provincial races.
Even holding the pad, the sensations are the same as in the PC version, and the only criticality that console users have to callus is constituted by much longer uploads that break the rhythm a little between one race to another. On the track, however, the riot of chaos and adrenaline is immediately, thanks to a sim-falls model that uses physics to give a lot of depth to the control of the cars in traction and in weight transfers, without however weighing down the immediate driveability and snappy that suits a title like that. Among other things, disabling a bit of aids here and there can also make the situation very interesting for the most seasoned pilots, also because the AI remains combative and aggressive, perhaps not too clever than the tighter melee, but still always fast and able to get us in trouble.
Even a year later the fun is absolutely guaranteed, as well as the variety of events, ranging from those of speed, to those of pure destruction in full Destruction Derby style, passing through the craziest ones that lead us to driving trucks and totally absurd vehicles. A spectrum of races that allows you to face some sessions with a light heart for pure entertainment, or to dedicate yourself to more serious races when you want to let your opponents eat the dust. The game modes are essentially two (plus multiplayer), namely the real career and the personalized race, which, as in the PC version, is however limited to the fleet of cars unlocked in the campaign. A limitation that makes you feel the lack of a quick mode where you can choose any car and launch into a random event. Too bad, especially because this absence is coupled with that of the split screen which, today as a year ago, remains a truly bloody lack for such a product.
As for the campaign, however, Wreckfest offers a linear progression of five chapters, each of which hosts a lot of events to complete. Once you have scored enough points to unlock the next category, you can try the jump. Meanwhile, you earn money (and extra cars) to unlock car upgrades or buy new cars. In short, the model is that of a Gran Turismo in a more tamarra version, and as I usually write in front of this type of progression, by 2019 perhaps it is starting to be necessary to think of something alternative, but this does not mean that it does not work. . Indeed, in a game that has a resounding nostalgia for the beginning of 2000, such a campaign is practically perfect, except that it reminds you that twenty years have passed. To put the burden on the fact that even the beginning of the new millennium is starting to be part of the "good old days" there is also the soundtrack, which seems to come out of the strange encounter between a group of DJs and a gang of bands metalcore who want to break the world a few years late. I'll tell you, the result is unexpectedly functional to what happens on the screen, and, tastes permitting, also very pleasant.
Nostalgic and stylistic digressions aside, Wreckfest also on consoles proves to be a very fun experience that manages to keep its two souls in perfect balance, one linked to the realism of a physical model of crazy collisions, and the one that carries on the noisy tradition and immediate arcade racing games. The result is rich and balanced gameplay, perhaps not particularly original, but which does not fail to offer very high peaks of fun and a lot of hours of dirty, rough and dusty races where the outcome is uncertain until the last door.
MODUS OPERANDI
I played Wreckfest thanks to an Xbox One code provided by the developers. Having already played the PC version extensively, I devoted 6 or 7 hours to the console version, trying random events from the main campaign and testing all possible combinations of events. I tried the game on the standard Xbox One, where the 30fps was rock hard even in the chaotic destruction derbies.
Screenshots
Screenshots will help you evaluate the graphics and gameplay of Wreckfest.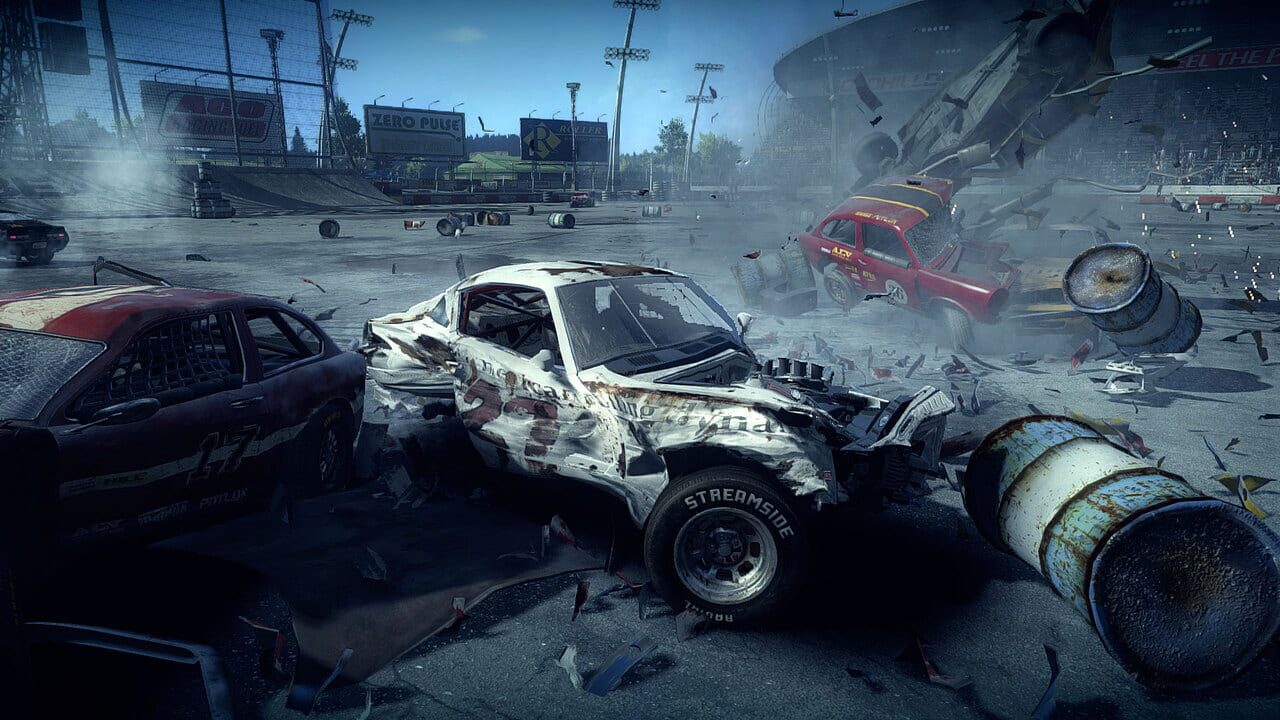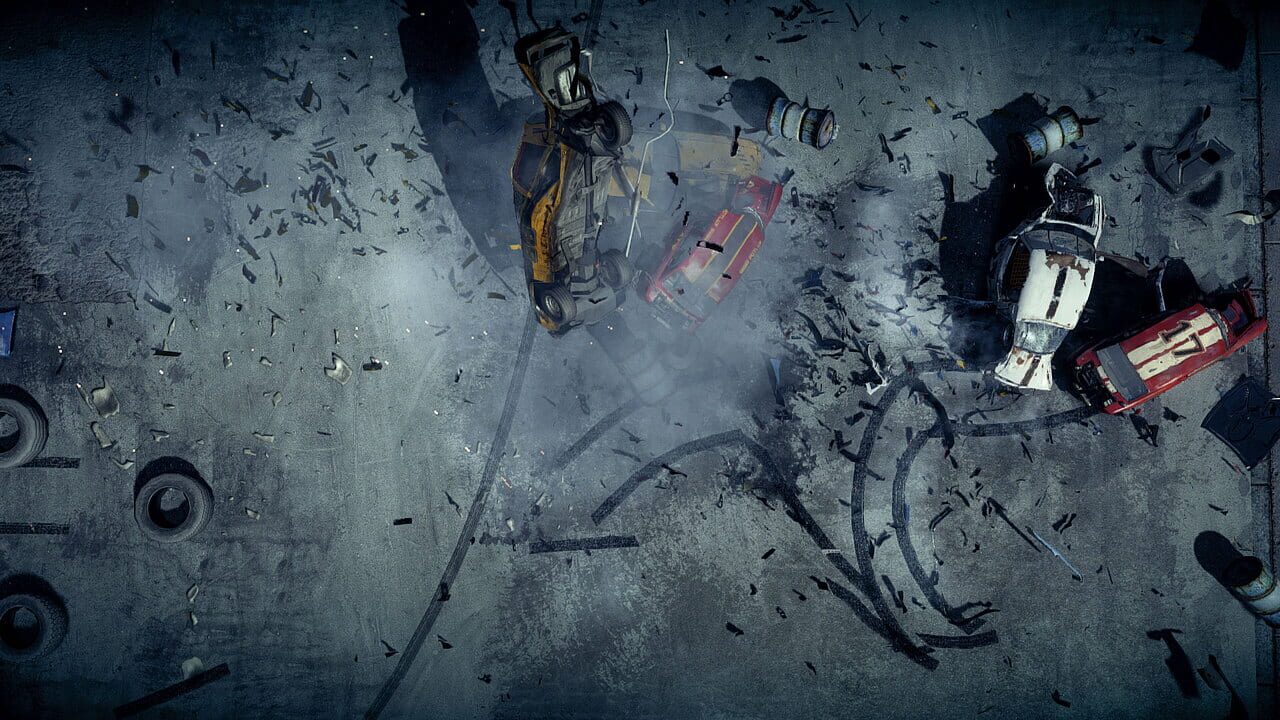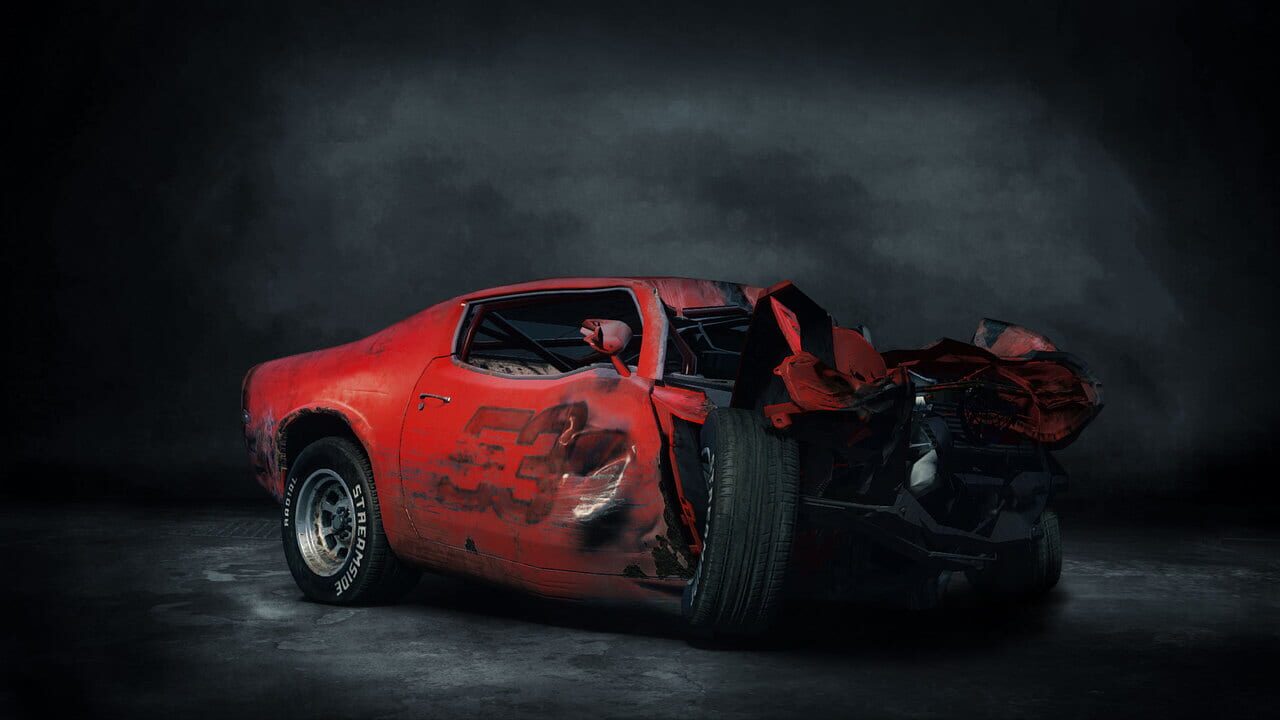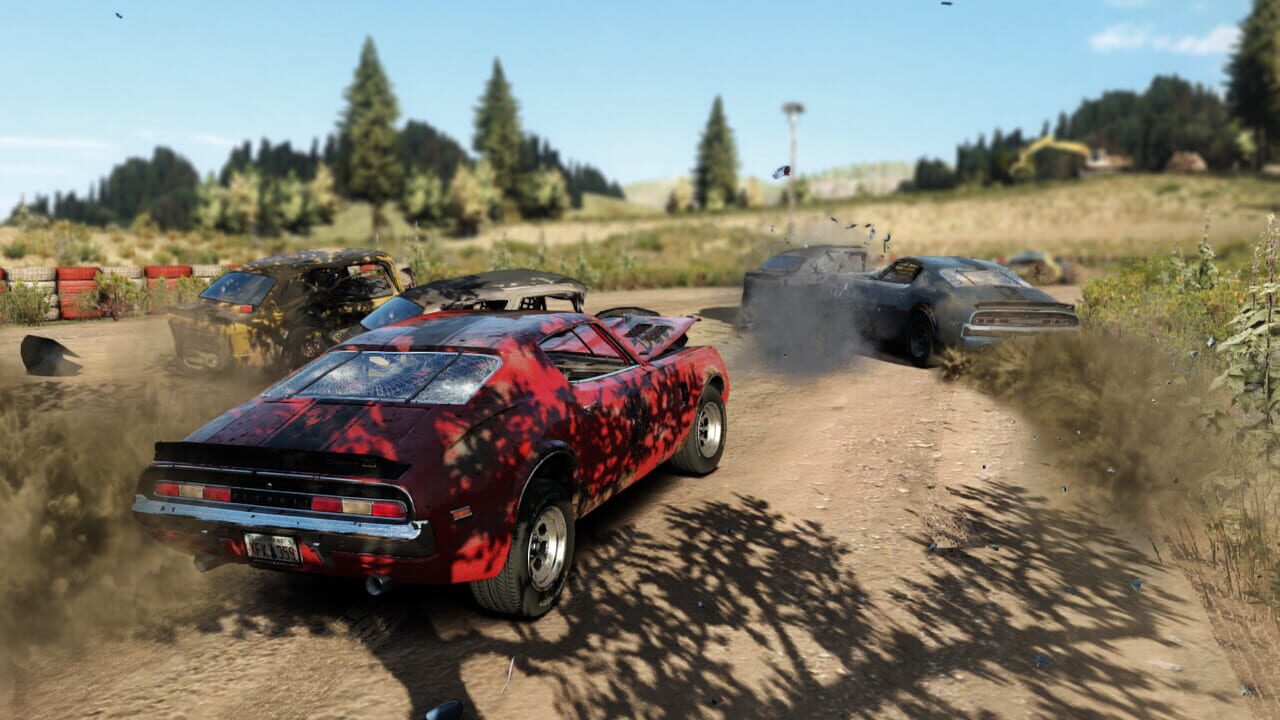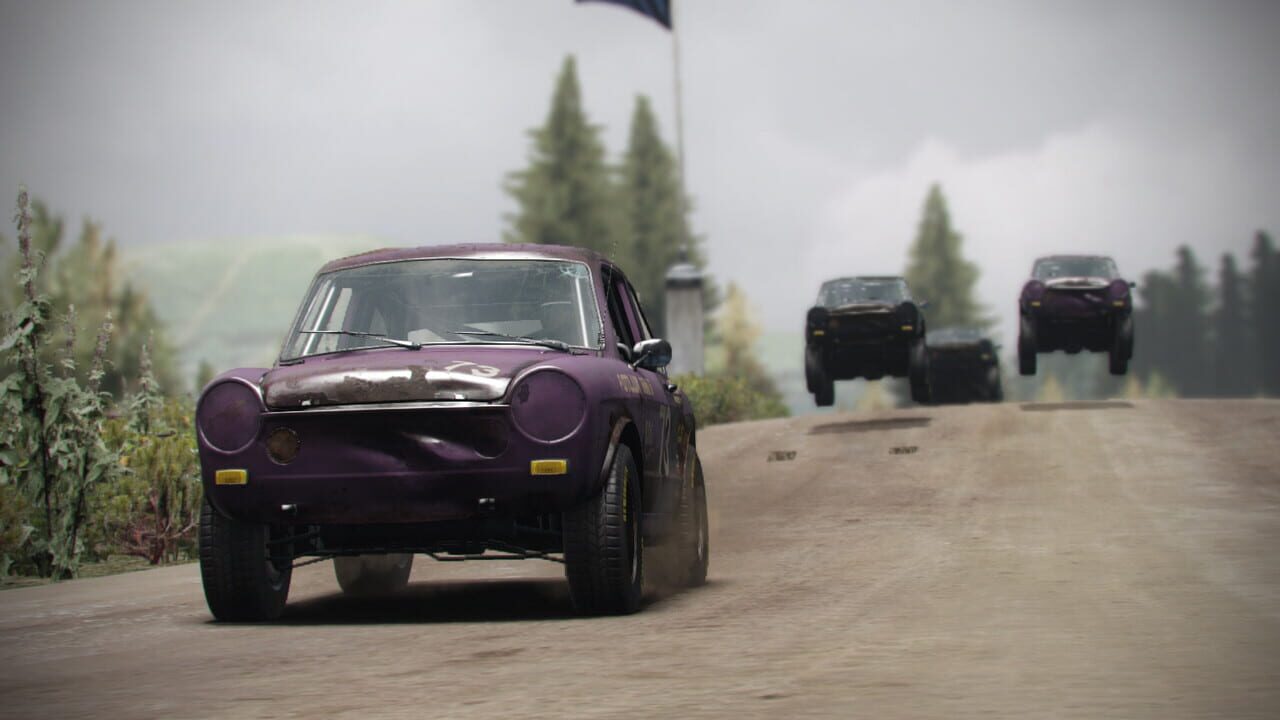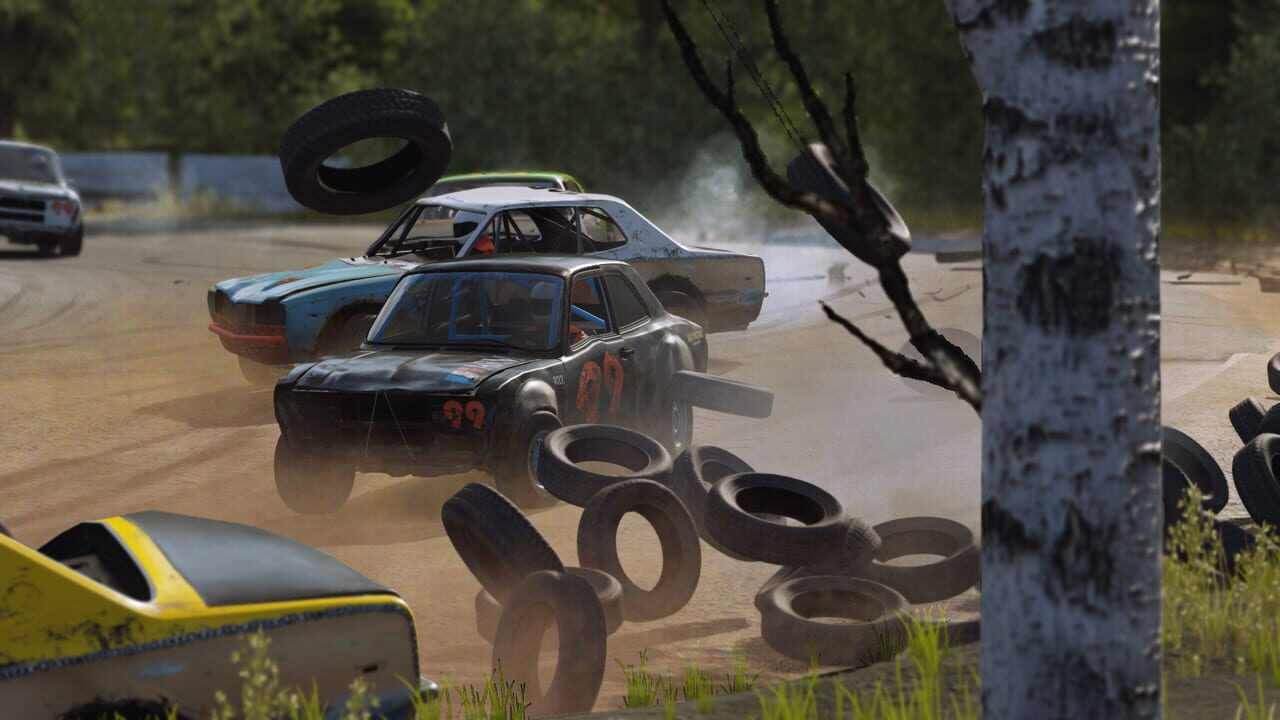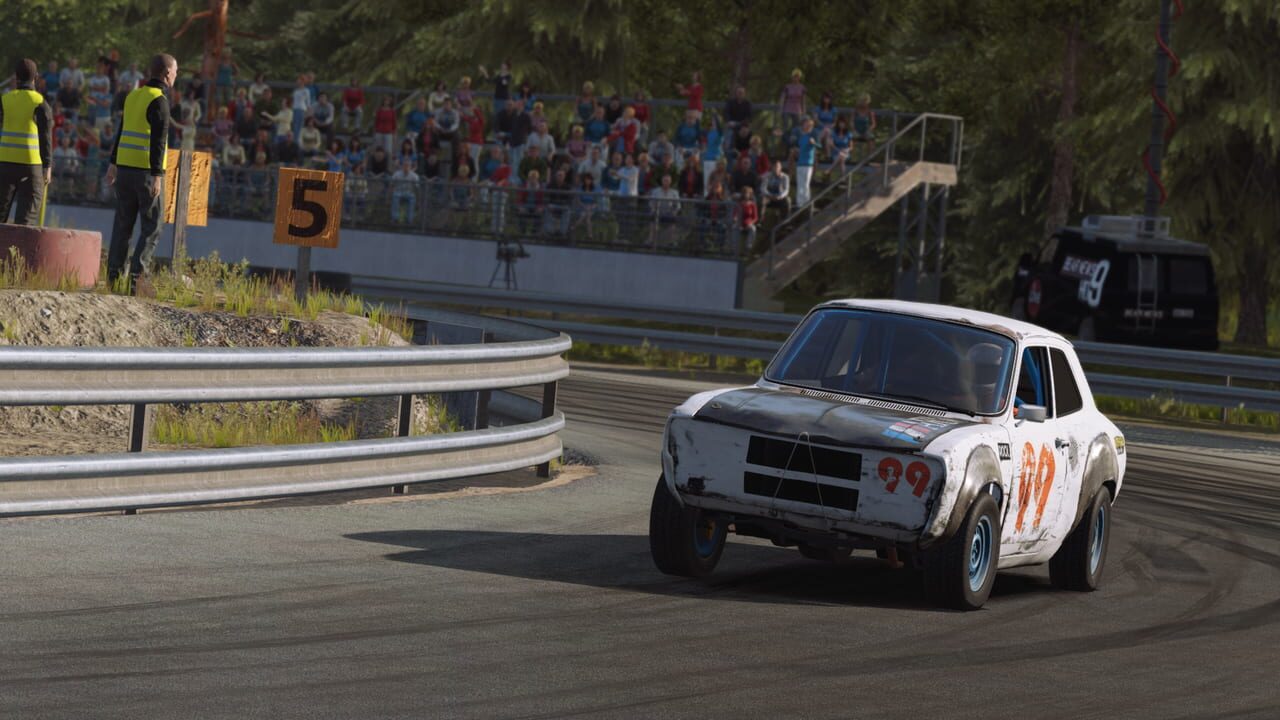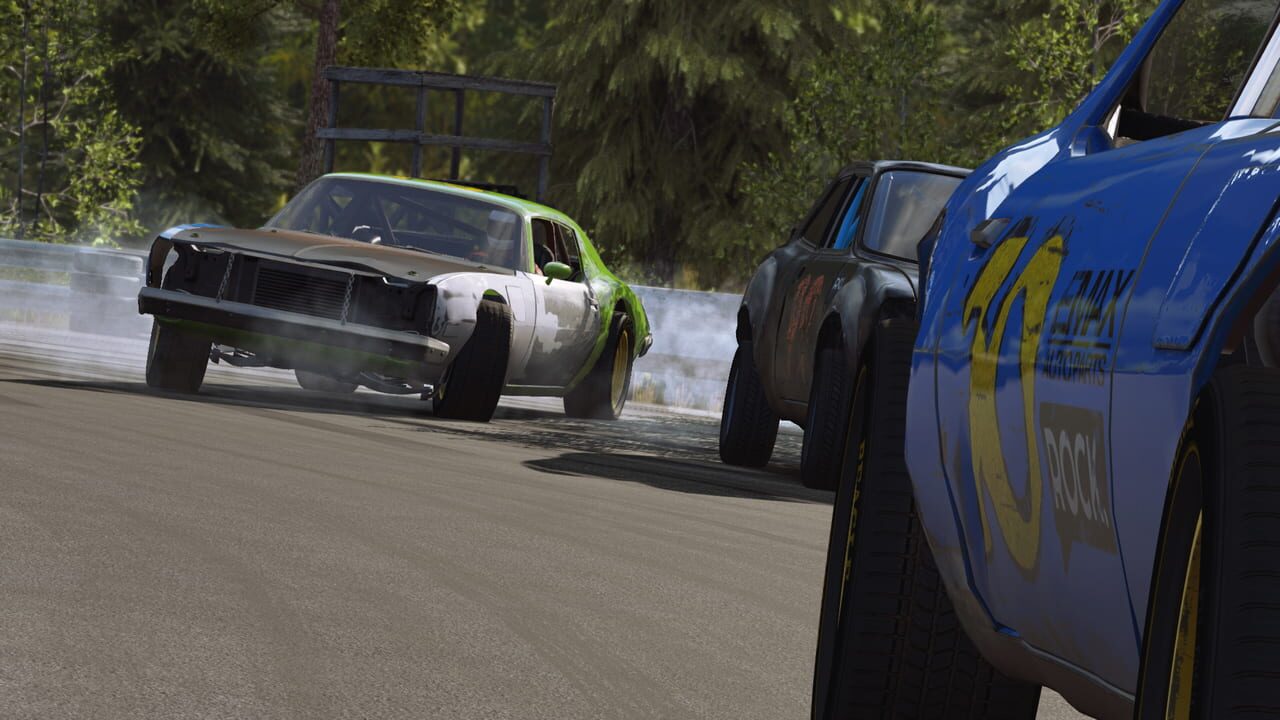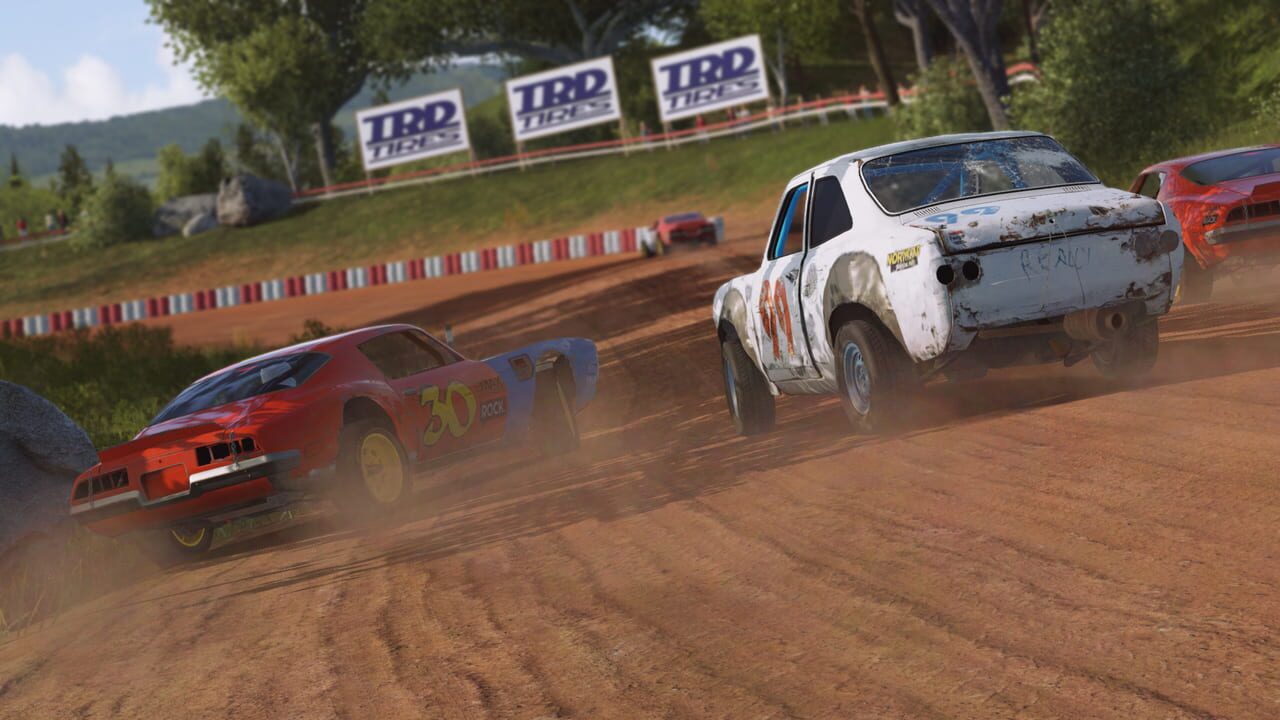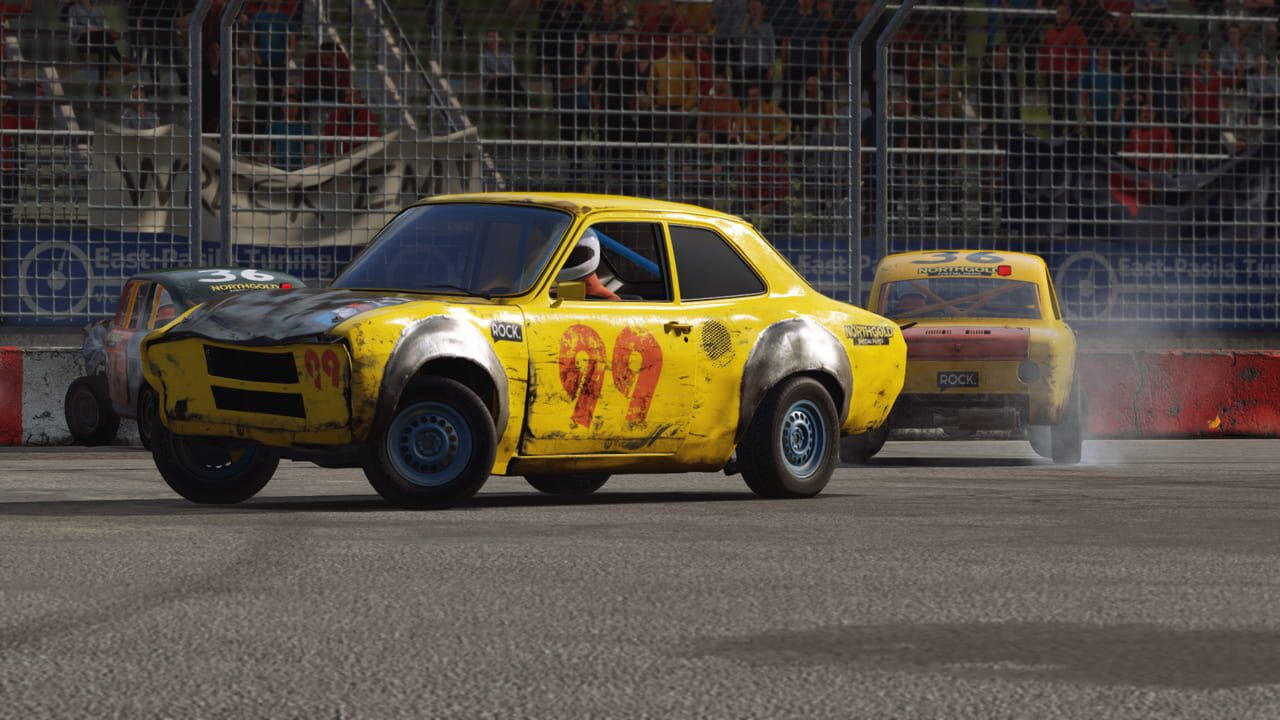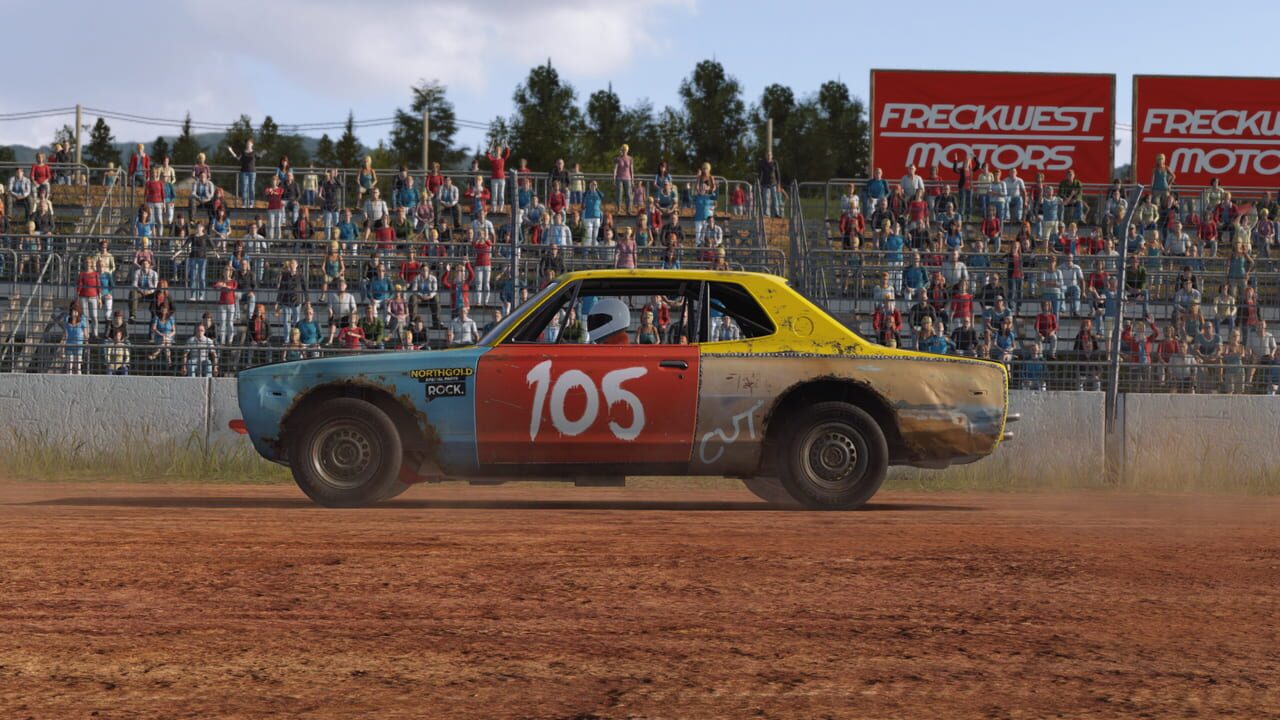 Videos
If screenshots are not enough, you can enjoy creative videos from THQ Nordic
Streams
But that's not all! We also carefully prepared the best strips from Wreckfest.
You may also like
If you like Wreckfest, but you're tired of it and want something new, you can try other games.