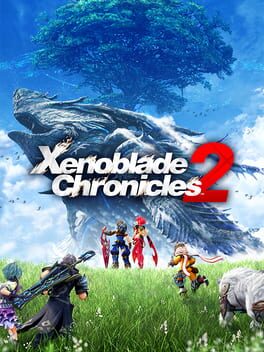 Xenoblade Chronicles 2
Publisher

Nintendo

Developer

Monolith Soft

Release date

1 Dec 2017
As the giant beasts march toward death, the last hope is a scavenger named Rex—and Pyra, a living weapon known as a Blade. Can you find the fabled paradise she calls home? Command a group of Blades and lead them to countless strategic victories before the world ends. Each Titan hosts its own distinct cultures, wildlife, and diverse regions to explore. Search the vast open areas and labyrinthine corridors for treasure, secret paths, and creatures to battle and index. During these escapades you'll get to know a large cast of eclectic characters, including the weaponized life forms known as Blades. Gather these allies, bond with them to increase their power, and utilize their special ARTS to devastate enemies. But to save the world of Alrest, you must first demystify its cloudy past. A new story in the Xenoblade Chronicles series The next adventure is on the Nintendo Switch console—set on the backs of colossal, living Titans. Discover each Titan's diverse regions, culture, wildlife, equipment, and hidden secrets. Find, bond with, and command weaponized life forms known as Blades to earn abilities and enhance them. Uncover the history of Alrest and the mystery of its endless ocean of clouds.
see all / fold
| AGM score | 79% |
| --- | --- |
| IGN | 8.5 |
| GameSpot | 7 |
| Metacritic | 83 |
expand / fold
About Xenoblade Chronicles 2
Xenoblade Chronicles 2 is released by Nintendo in 1 Dec 2017. The game is designed by Monolith Soft. Xenoblade Chronicles 2 is a typical representative of the Role-playing (RPG) genre. Playing Xenoblade Chronicles 2 is a pleasure. It does not matter whether it is the first or a millionth hour in Role-playing (RPG), there will always be room for something new and interesting. Thrilling levels and gameplay Xenoblade Chronicles 2 will not leave anyone indifferent. The complexity of gameplay increases with each new level and does not let any player get bored.
In addition to it in 1 Dec 2017 released games such as:
In addition to Xenoblade Chronicles 2, the representatives of Role-playing (RPG) games also belong:
A complete list of games like Xenoblade Chronicles 2 can be found at AllGame here.
Xenoblade Chronicles 2 is versatile and does not stand still, but it is never too late to start playing. The game, like many Role-playing (RPG) games has a full immersion in gaming. AllGame staff continues to play it.
Xenoblade Chronicles 2 is perfect for playing alone or with friends.
At AllGame you can find reviews on Xenoblade Chronicles 2, gameplay videos, screenshots of the game and other Role-playing (RPG) representatives.
Xenoblade Chronicles 2: Torna -- The Golden Country - Análisis
Author: Miguel Ángel Escudero
Date: 2020-07-31 00:22:13
It's been just over nine months since Xenoblade Chronicle 2 dazzled locals and strangers. The newborn hybrid console from Nintendo closed the year of its premiere in style receiving one of the best JRPG of recent times. Xenoblade Chronicle 2 brought together all the requirements that have made this genre great: a brilliant and exciting story, charismatic characters, a superb and fun combat system, tons of tasks to complete and a world as beautiful as it is enormous to discover.
The titanic work of Monolith Soft could have been even greater if, as was the original intention, what was included in this expansion had been included in the base game. However, throughout the development of what has become Torna The Golden Country, they realized that the content was too large and important to reduce it to a mere intermission between Acts 7 and 8. From Monolith they wanted to give this story the role it deserves and of which, in Xenoblade Chronicles 2, we barely have a few brushstrokes that leave us wanting to know more.
In Torna The Golden Country they tell us about the adventures of Pilot Lora and her Blade Jin as well as both end up forming a group with Addam Príncipe de Torna and Pilot of La Égida . In this adventure we will be spectators of very important moments that precede what was experienced in the original game. So we will begin a journey in which we go back 500 years to experience first-hand the formation of a group of legendary heroes in an Alrest engulfed by war and the destruction caused by the Aegis Mahlos. Here, therefore, we are narrated the disastrous facts that derive in the so-called War of the Aegis, so the story is darker than that lived in Xenoblade Chronicles 2.
A story that is magnificently well narrated through high-level cinematics and conversations that are already practically the mark of the house. Of course, we will also have more relaxed and humorous moments, especially in some side missions. In the same way that we will find ourselves with very emotional and highly epic situations. For obvious reasons we are not going to reveal when or where these moments occur because it is best that you discover it for yourself. We are just going to add something else to close this topic: if you loved Xenoblade Chronicles 2, Torna The Golden Country will amaze you. And with this we take the opportunity to say that, although this expansion can be played separately through the physical format, the best way to enjoy it is by playing Xenoblade Chronicles 2 first.
After this extensive introduction to Torna The Golden Country is finished, it is time to talk about the news that this expansion brings, since they are several and more than you would expect. And it is that, in the first place, it is surprising that from Monolith Soft they have not limited themselves to expanding and explaining an important part of the lore of the saga but that they have modified certain parts of the playable system and that give this extra content a personality and characteristics own. And it is that many times we have had the feeling of facing a new installment of the saga rather than a "simple expansion . "
Still, be careful, that our statement does not lead to deception: the playable base is exactly the same as we saw a few months ago. We will explore open worlds as we complete missions, fight monsters and improve our Pilots and Blades through the Affinigrams and the objects that we can create. All this we will do in a much faster and more direct way than in the original game. We have certainly been amazed at how quickly our characters level up and the speed with which the Blades' Affigrammes were filling out.
This is due, in part, to the fact that combos and combo systems and chain attacks have been modified to make them even more fun, dynamic and strategic . On this occasion we will have a closed group of nine members - three Pilots and six Blades - among whom multiple possibilities will open up. On the other hand, we cannot create or exchange Blades between Pilots, but in combat a range of possibilities opens up that are very important to take into account and that give a special touch to this expansion. And we explain ourselves.
Just like in the original game by default, we will fight with the Pilot - being able to choose any of the three available before entering battle - while our Blade from the rear is loading his Arts. So far nothing new. The interesting thing is that we can exchange between Pilot and Blade, thus moving from the rear to the forefront. That is, we will fight directly as a Blade if we wish or if the conditions of the combat lead us to it.
On the other hand, the Blade Combo system and the Chain Attack have been retouched in order to achieve them with greater speed and fluidity. Now it will be enough to combine elemental attacks of level 1, 2 and 3 to unleash a powerful blow - if we mix a succession of elements correctly the attack that we activate will be devastating. In this way we will generate elemental orbs that are paramount to the ever spectacular Chain Attacks. These modifications, duly and extensively explained in various tutorials, turn a combat system that was already perfect and fun into something superlative.
Screenshots
Screenshots will help you evaluate the graphics and gameplay of Xenoblade Chronicles 2.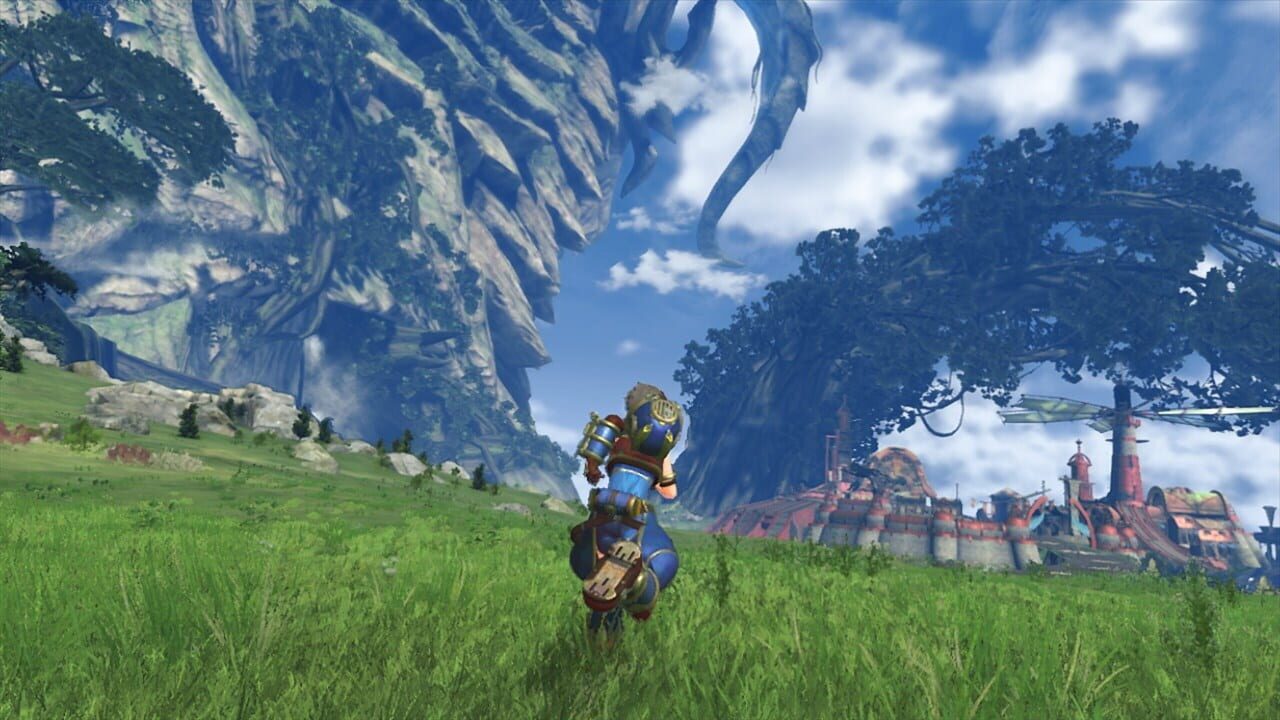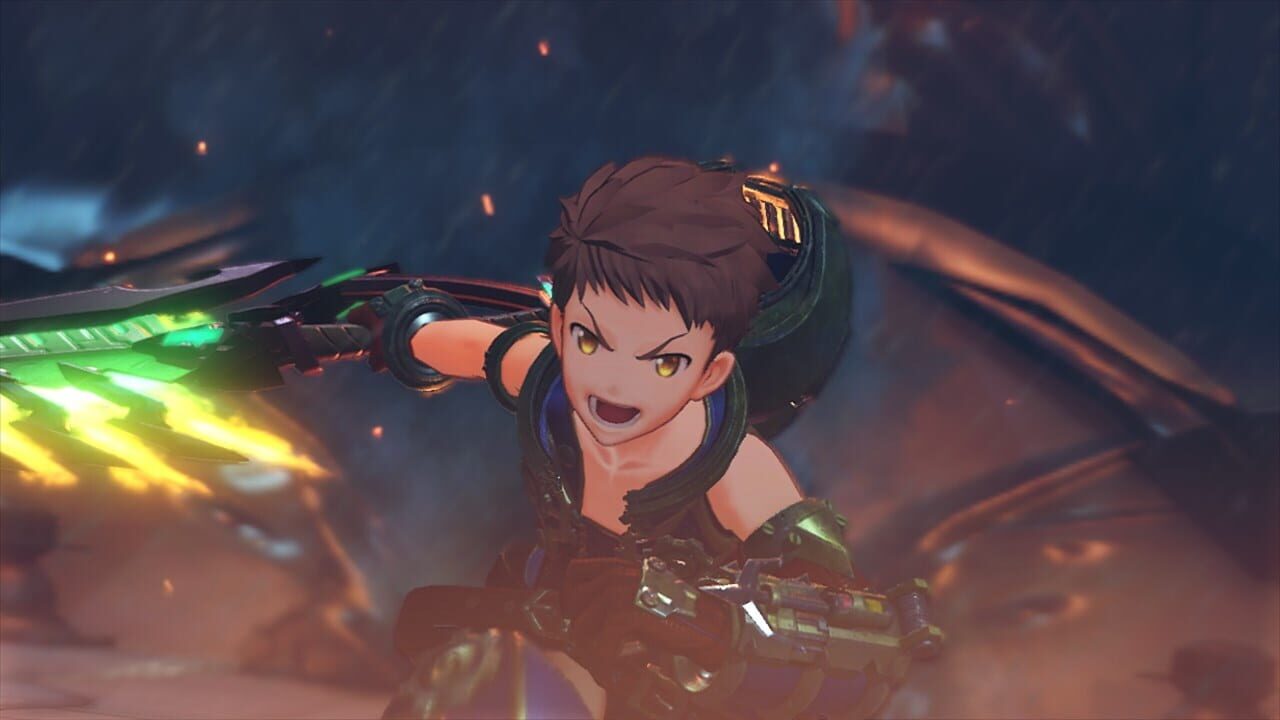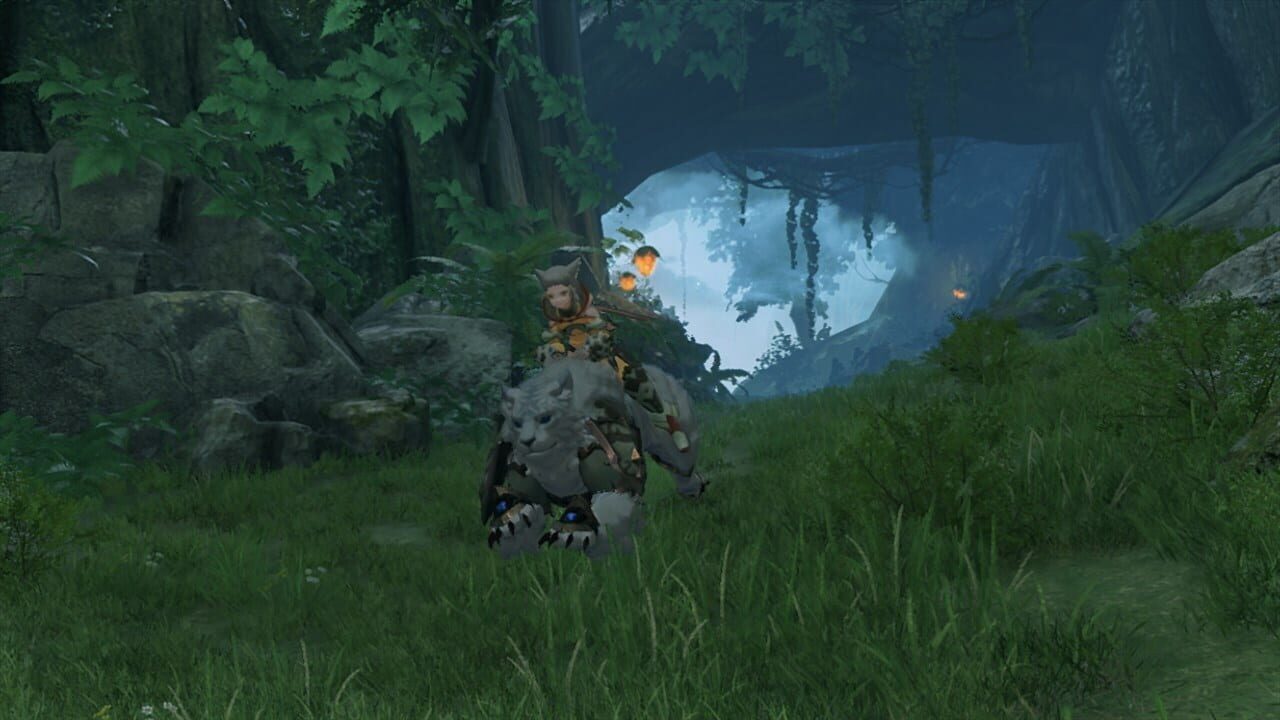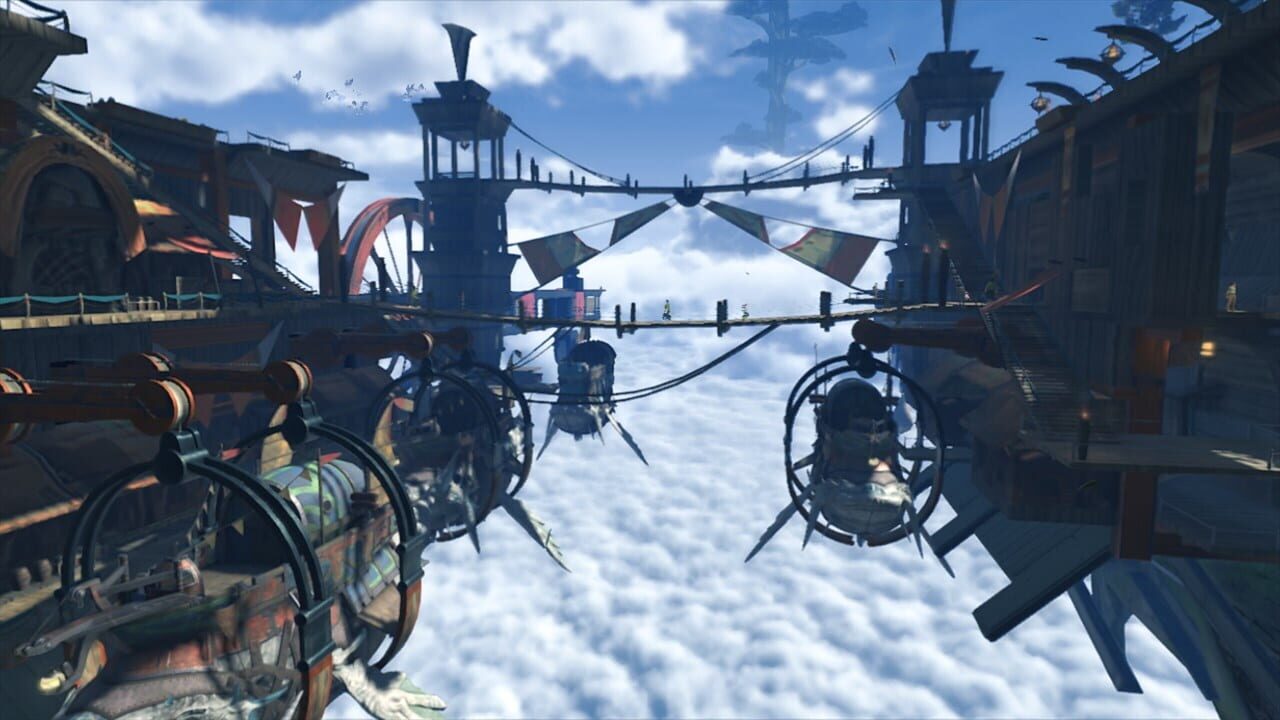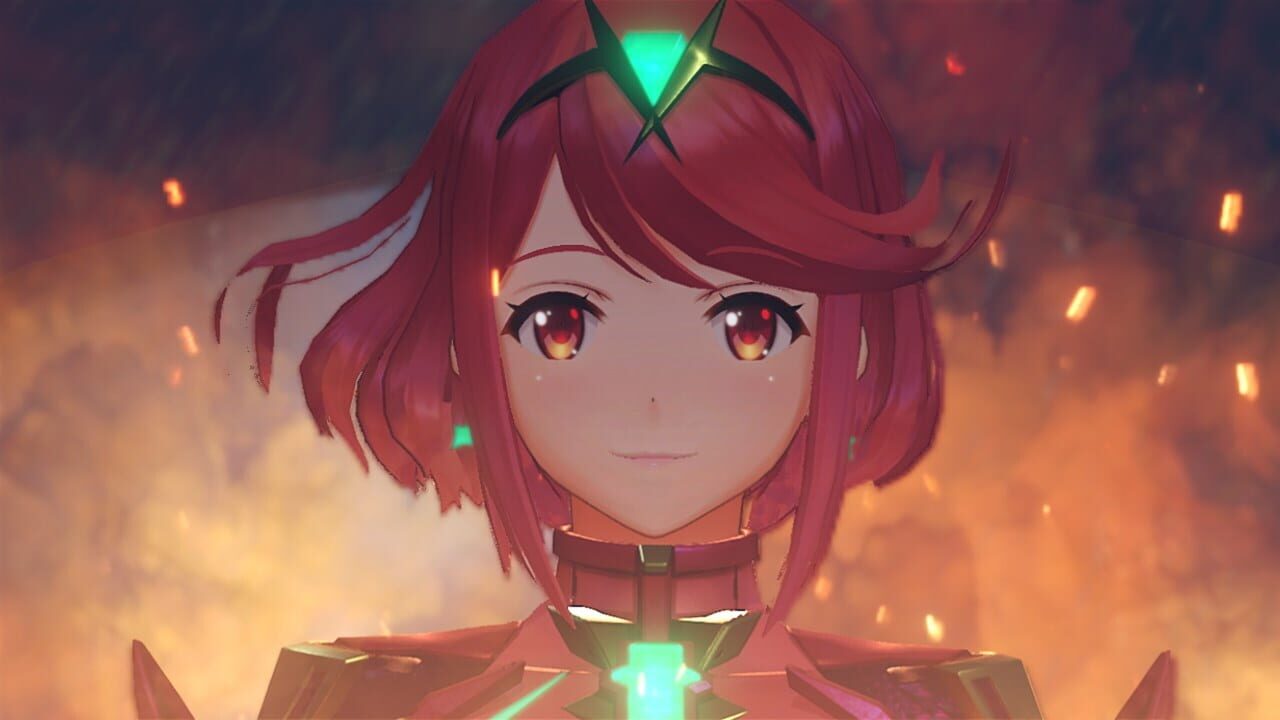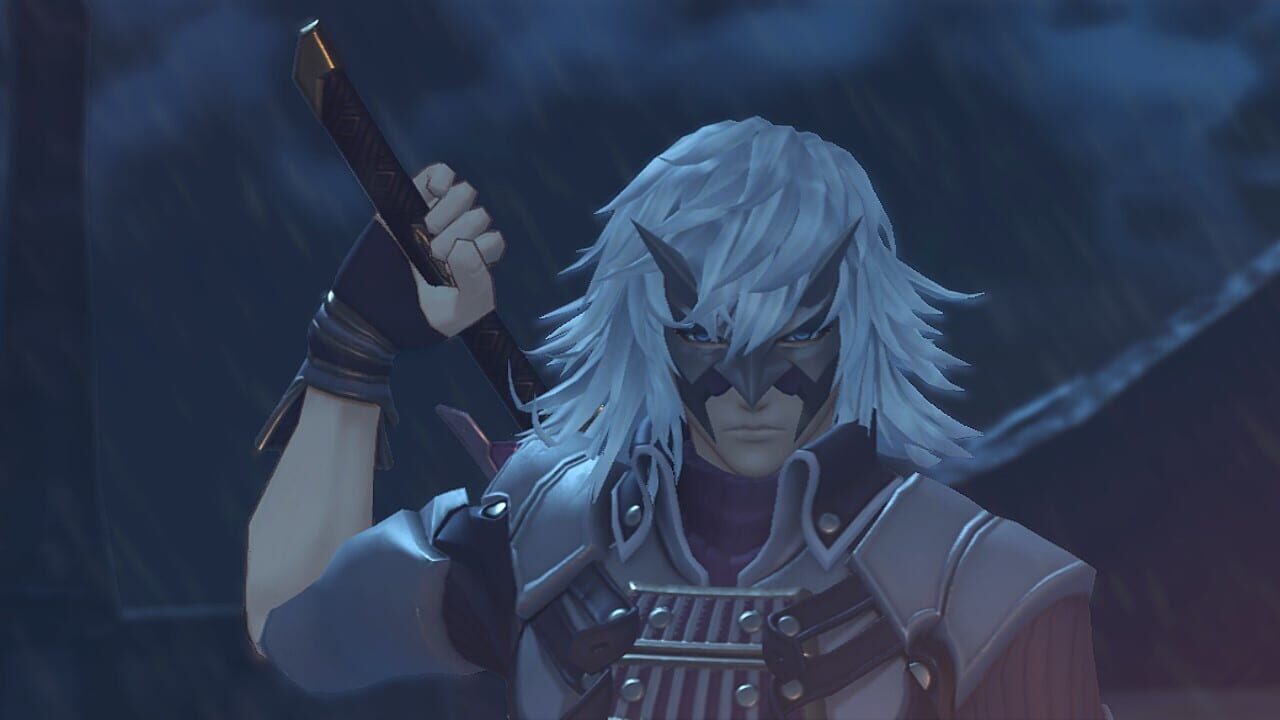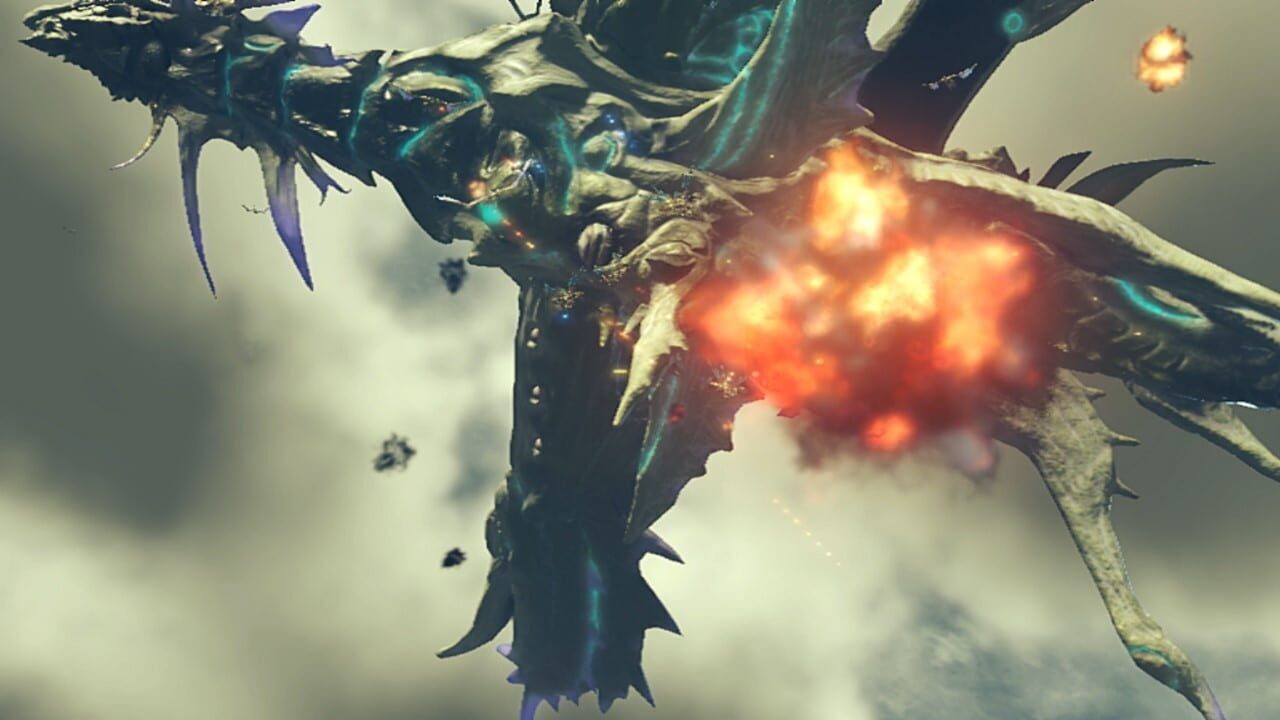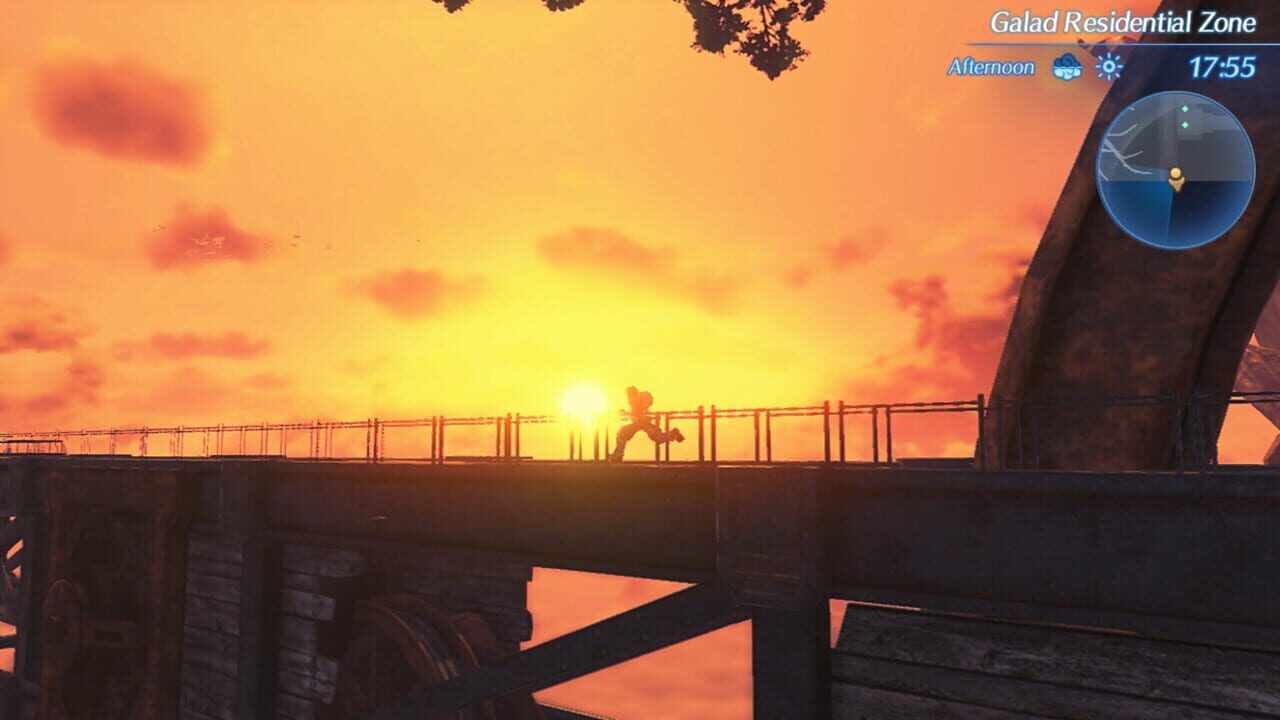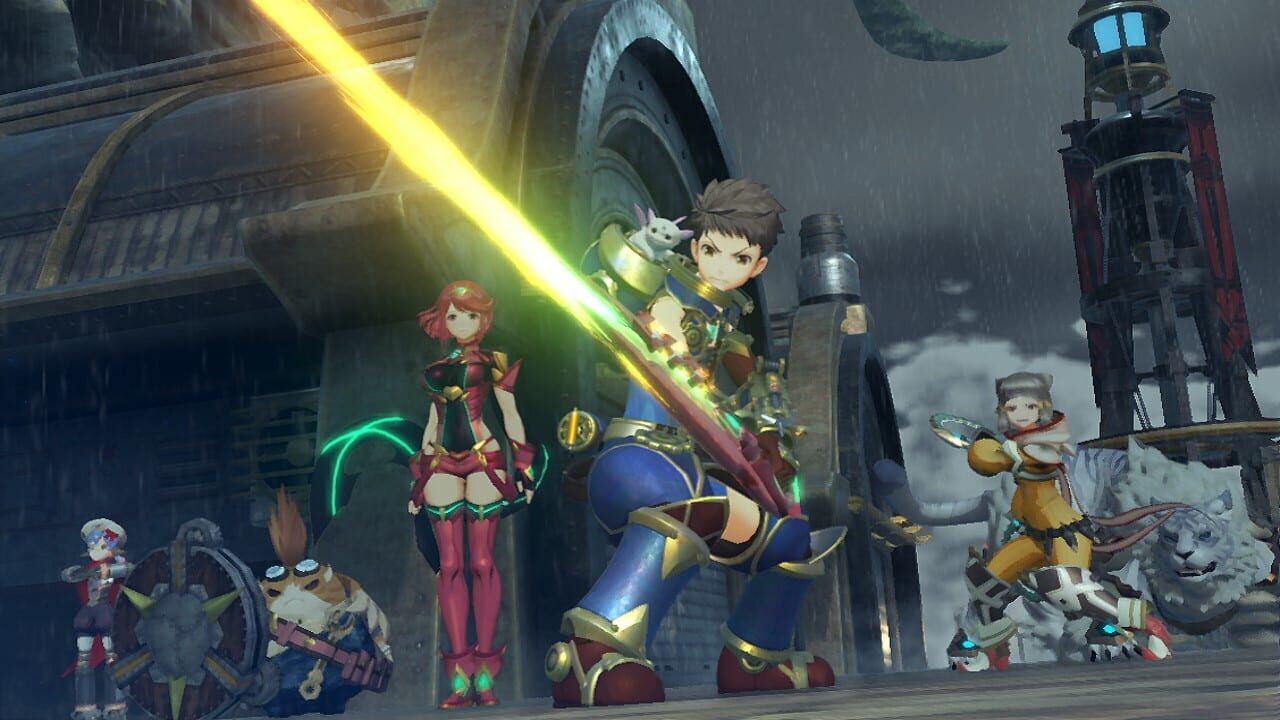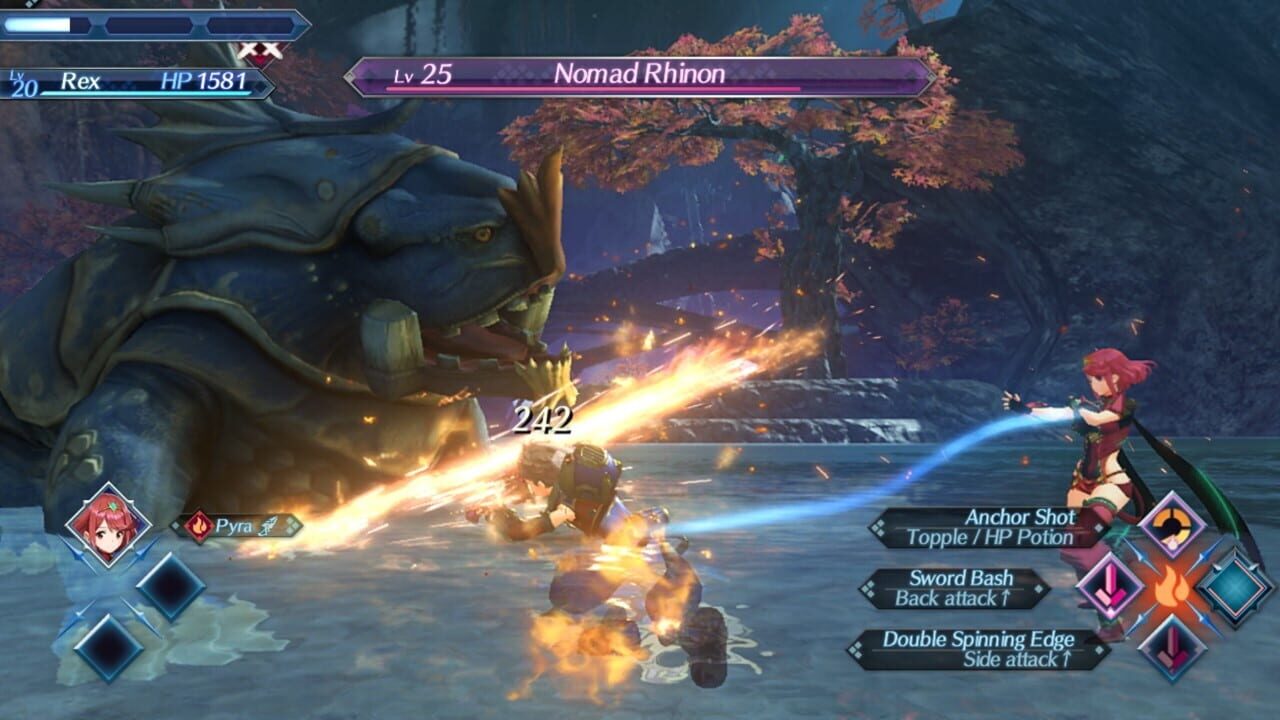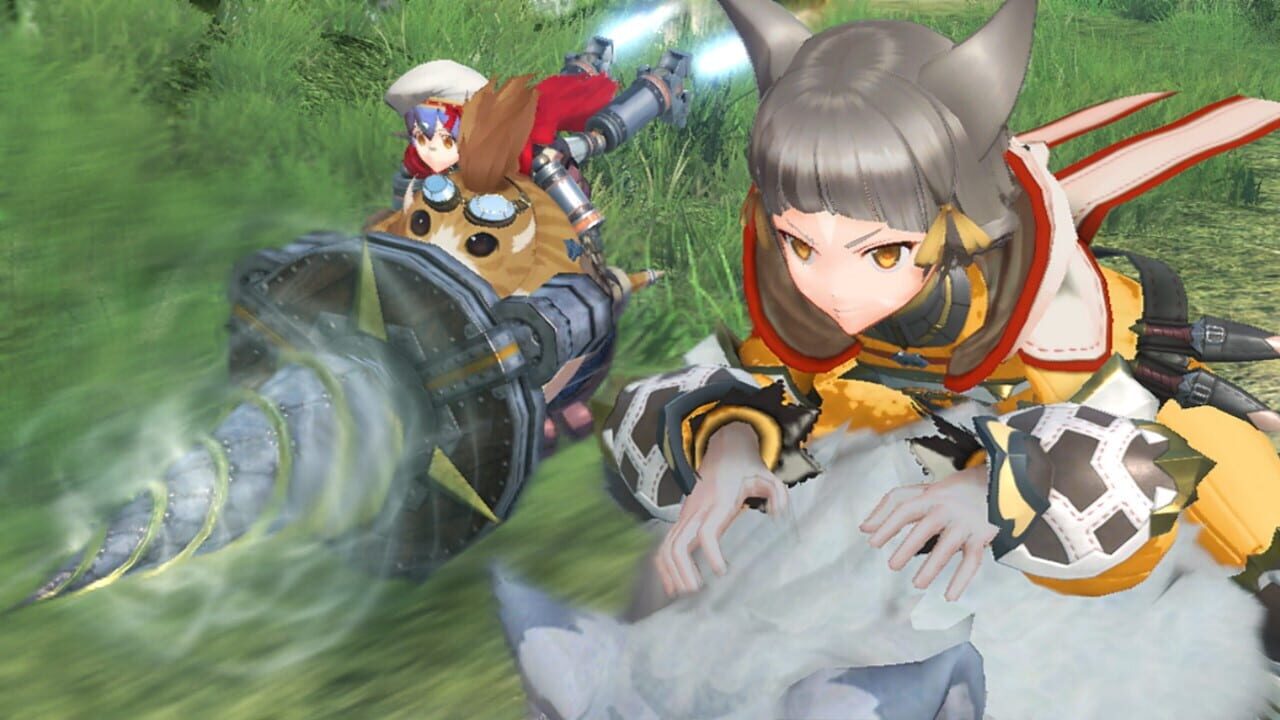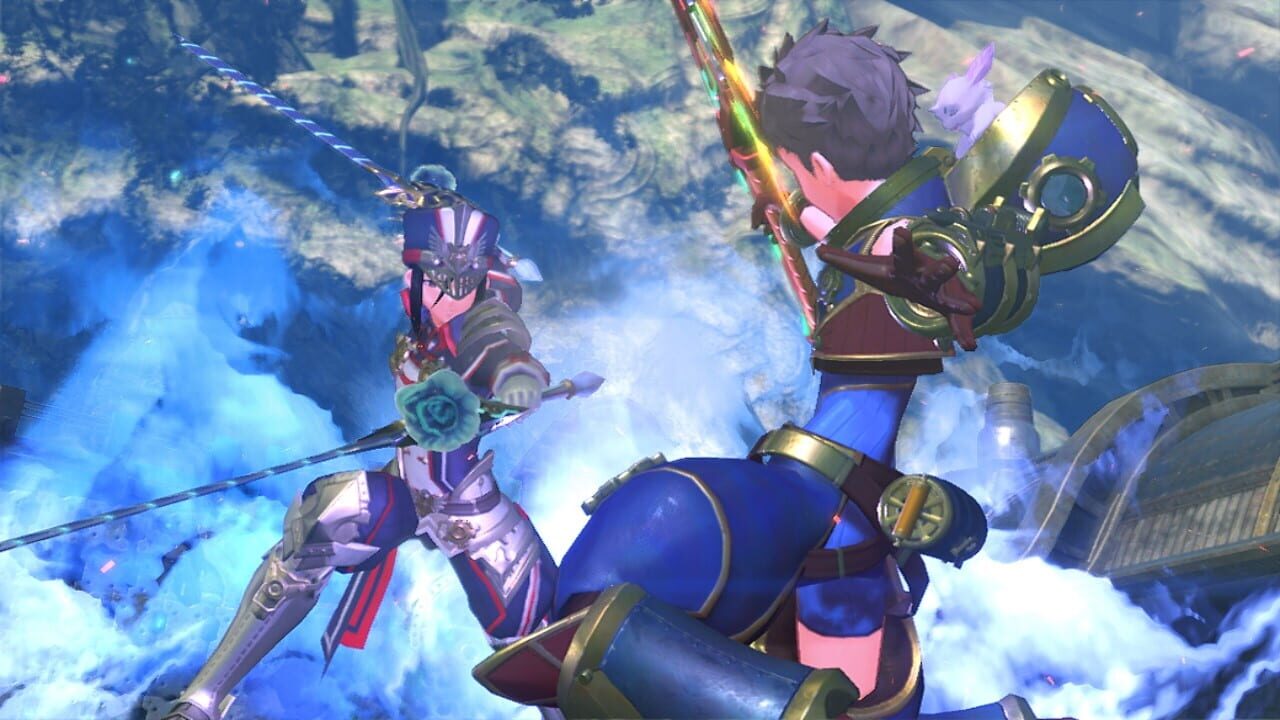 Videos
If screenshots are not enough, you can enjoy creative videos from Nintendo
You may also like
If you like Xenoblade Chronicles 2, but you're tired of it and want something new, you can try other games.