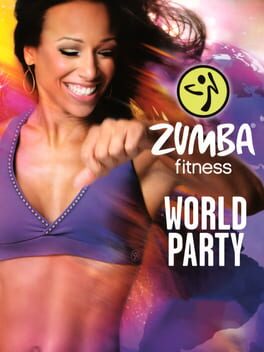 Zumba Fitness: World Party
Publisher

Majesco Entertainment

Developer

Zoe Mode

Release date

5 Nov 2013
Get fit to 40+ new routines and songs including chart-topping hits from Lady Gaga, Daddy Yankee and Pitbull, fresh Zumba originals and eclectic tracks from regional musicians. Move to 30+ dance styles from around the world including Salsa, Hip-Hop, Tahitian, Calypso, Bollywood, Cumbia, Reggaeton and Irish Step, plus new additions like Plena, Blues, Capoeira and Girly Funk. Explore the globe in the new World Tour mode. Unlock songs from seven global destinations to experience authentic rhythms and dance styles. New realistic presentation makes you feel like you're traveling the world for a global jam with your favorite celebrity Zumba instructors!
see all / fold
expand / fold
About Zumba Fitness: World Party
Zumba Fitness: World Party is released by Majesco Entertainment in 5 Nov 2013. The game is designed by Zoe Mode. Zumba Fitness: World Party is a typical representative of the Sport genre. Playing Zumba Fitness: World Party is a pleasure. It does not matter whether it is the first or a millionth hour in Sport, there will always be room for something new and interesting. Thrilling levels and gameplay Zumba Fitness: World Party will not leave anyone indifferent. The complexity of gameplay increases with each new level and does not let any player get bored.
In addition to it in 5 Nov 2013 released games such as:
In addition to Zumba Fitness: World Party, the representatives of Sport games also belong:
A complete list of games like Zumba Fitness: World Party can be found at AllGame here.
Zumba Fitness: World Party is versatile and does not stand still, but it is never too late to start playing. The game, like many Sport games has a full immersion in gaming. AllGame staff continues to play it.
Zumba Fitness: World Party is perfect for playing alone or with friends.
At AllGame you can find reviews on Zumba Fitness: World Party, gameplay videos, screenshots of the game and other Sport representatives.
Zumba Fitness World Party - Review
Author: Juan García
Date: 2020-07-30 22:31:34
Now that the Christmas holidays are finally over, it's time to put that purpose of getting into shape back into action. Zumba Fitness World Party is one of the simplest solutions for all owners of Xbox One, Xbox 360 and Wii U (it also comes out on Wii, although we have not tested this version). Dance and fitness go hand in hand in a title that aims to make us burn calories with Latin rhythms, as previous Zumba did, but also expanding the range of musical styles to accommodate more than 30 different dances (Irish, Russian, flamenco. ..). Do not stop the party!
The playable premise that is used here is the same that we have seen previously in a thousand and one bailong titles: you have to follow the choreographies that are performed by the dancers or monitors on duty. Doing it better or worse and sooner or later is what determines the score we get at the end of the song or series of songs that we have selected. And it's almost the end of the story. Simple and fun, on the other hand, on the other hand, the capture of movements of the peripherals on duty turns out to be successful and even benevolent in most of the cases, with which we will be able to concentrate without problems on the movements to be carried out instead of if the happy little machine is catching us well, bad or regular.
The difference in this case is that dance routines are not only aimed at having a good time, but also at burning calories. Therefore, the rhythmic movements of Zumba Fitness World Party are somewhat more repetitive in character than usual dance games have been accustomed to. Despite this, there is no reason to believe that we are going to put our tongues out after every song or playlist, as this installment in the Zumba series aims to be less accessible and aggressive than previous iterations, making the least trained You can enjoy the songs with less intensity (or with the new extended tutorials, which allow you to play at two different speeds). This does not leave out advanced and fit players, since the range of songs included is varied enough to cover a large number of styles and rhythms. In addition, the rest between songs is very limited, which ensures the appropriate levels of demand for each player.
As for the soundtrack, we will find 44 songs on Xbox One and 40 in the other versions of Zumba Fitness World Party . As we have said before, this time Zoe Mode has tried to accommodate a greater musical range, which in turn implies a greater variety of dance movements. This results in that this title not only sounds more varied, but it is also more fun due to the great variety it offers. The music ranges from samba to Russian dance, through hip-hop, pop ... As for the artists included, Lady Gaga, Pitbull, Marc Anthony, Zedd, Ziggy Marley stand out ... All a success that also also It 'dunks' the setting, obligatorily also being more varied, with 7 locations around the world such as our private fitness room.
For its part, the game modes are not exactly spectacular, although they are very compliant. To the typical individual class, fully configurable (duration, monitor, stage, number of songs, etc.) the World Tour mode is added, which gives its name to this Zumba Fitness World Party . This is where we will experience something similar to a campaign, traveling between the 7 available locations and always open while earning points (zumba miles) that will help us unlock more predetermined playlists (more classes) and various minor extras (images of each location, videos, postcards ...). Entertaining, but without any secrets. It is not difficult, but rather the opposite, making it clear that the objective of this production is not so much playable, but to reach all types of players who dare to face this type of release. Its duration is almost irrelevant, although it ranges from 4 to 7-8 hours to unlock much of what is available. On the other hand, the variety of classes guarantees that we will have fun for weeks.
The multiplayer options seem somewhat underused due to the lack of any type of online options (including markers) and the limitation to two simultaneous players. It is a shame that a title with as much potential as this remains only to offer the possibility of sharing class with another human player, without excessively changing the rules of the game for this reason rather than to modify somewhat the overprinted scoring system in the screen.
As for the playable issues, they don't come implicitly from the routines or the playable part design itself, but rather seem like small oversights that dazzle Zoe Mode's work at Zumba Fitness World Party . For example, we refer to the incomplete preview of the movements in the HUD (very similar to that of Just Dance 2014 on the other hand) or the fact that the camera moves away as the class progresses (to get more and more classmates dance and thus cheer us up) getting too far away and showing the monitors excessively small. Undoubtedly, minor details. Perhaps what is not so minor is the navigation through the menus that eliminates the use of the command, limiting ourselves only to gestures and voice. The gestures work well, although they are not very agile. And regarding the voice ... We have not been able to activate or use it, since neither in the instructions of the game, nor in the help of the title itself do they mention it. Too bad.
As for the technical sections , we find that Zumba Fitness World Party has abandoned the scenes and characters made with a game engine and opts for real instructors recorded on video. This rather than being strange makes the classes take a somewhat more serious look, although of course, any of the systems in which this title is released is capable of much more. At least the sound section complies thanks to the good selection of melodies, although with sound effects the pack is not excessively well-stocked.
Zumba Fitness World Party is a game that offers us to sweat while having fun dancing. If we stick to this, the Zoe Mode program more than fulfills its mission, highlighting the variety of musical and dance styles that it accommodates. However, we are looking forward to its game modes offering a little more depth and variety to end up hooking us also as gamers to this Zumba.
Screenshots
Screenshots will help you evaluate the graphics and gameplay of Zumba Fitness: World Party.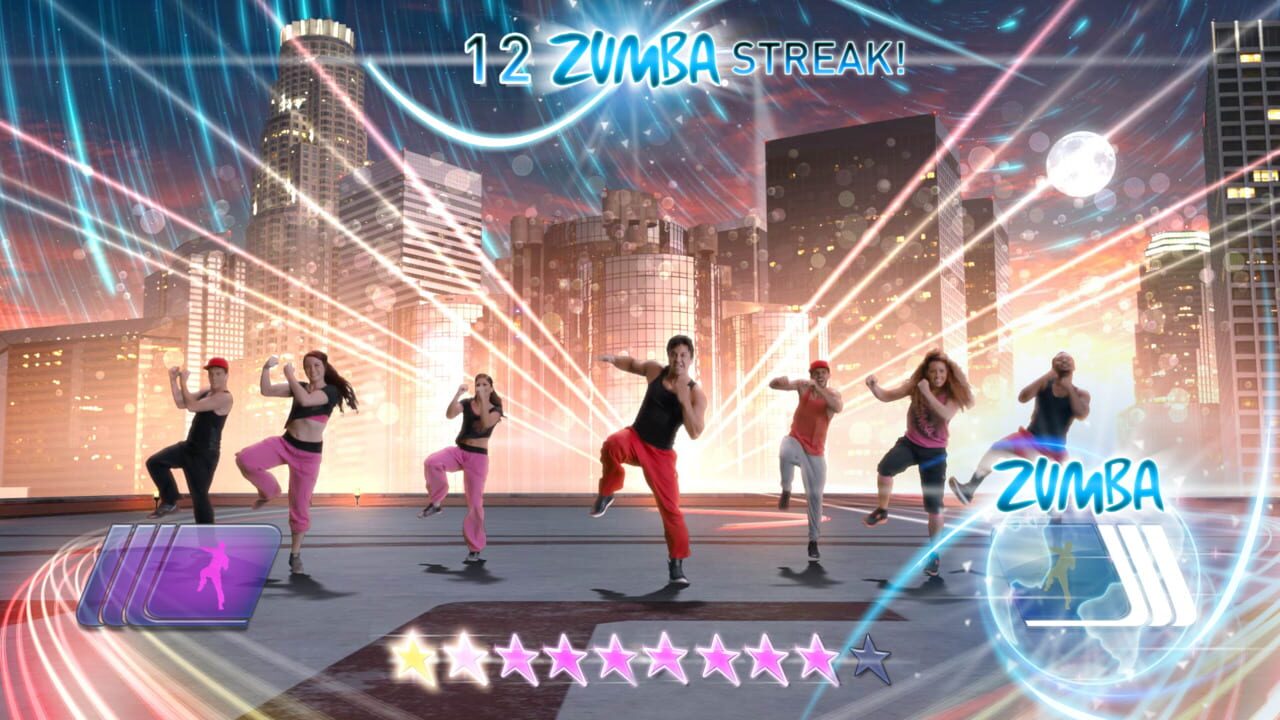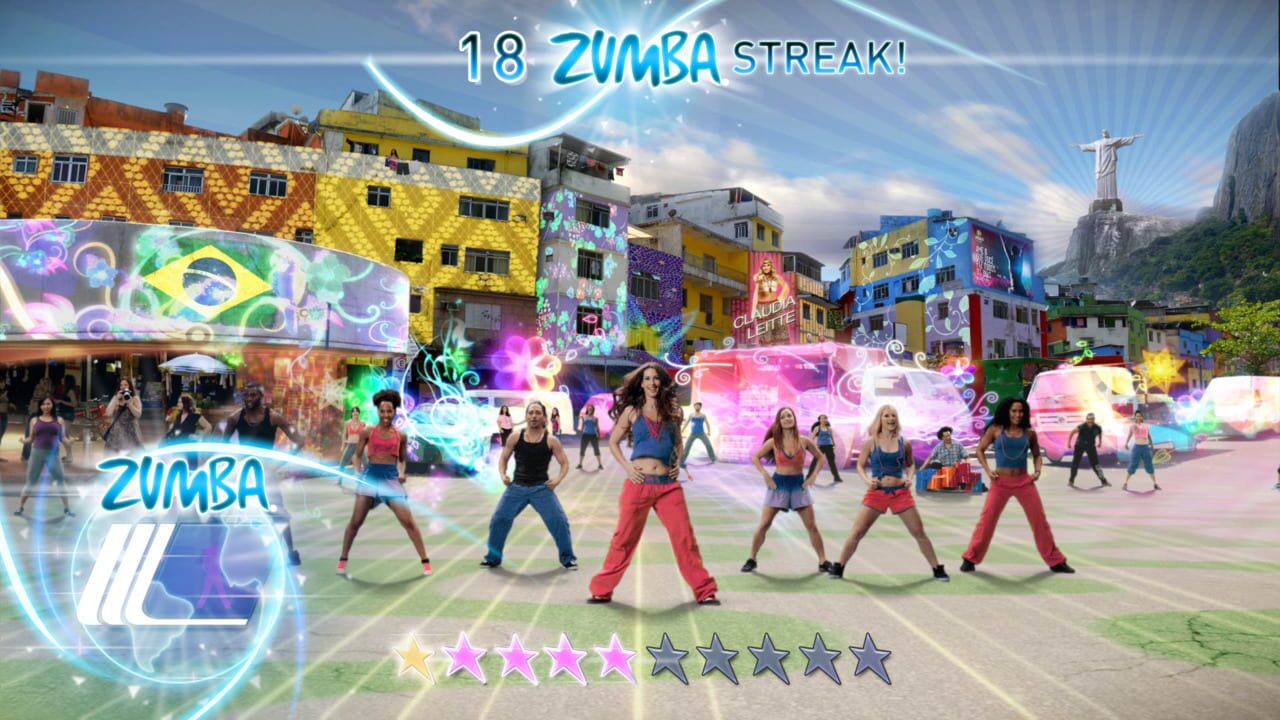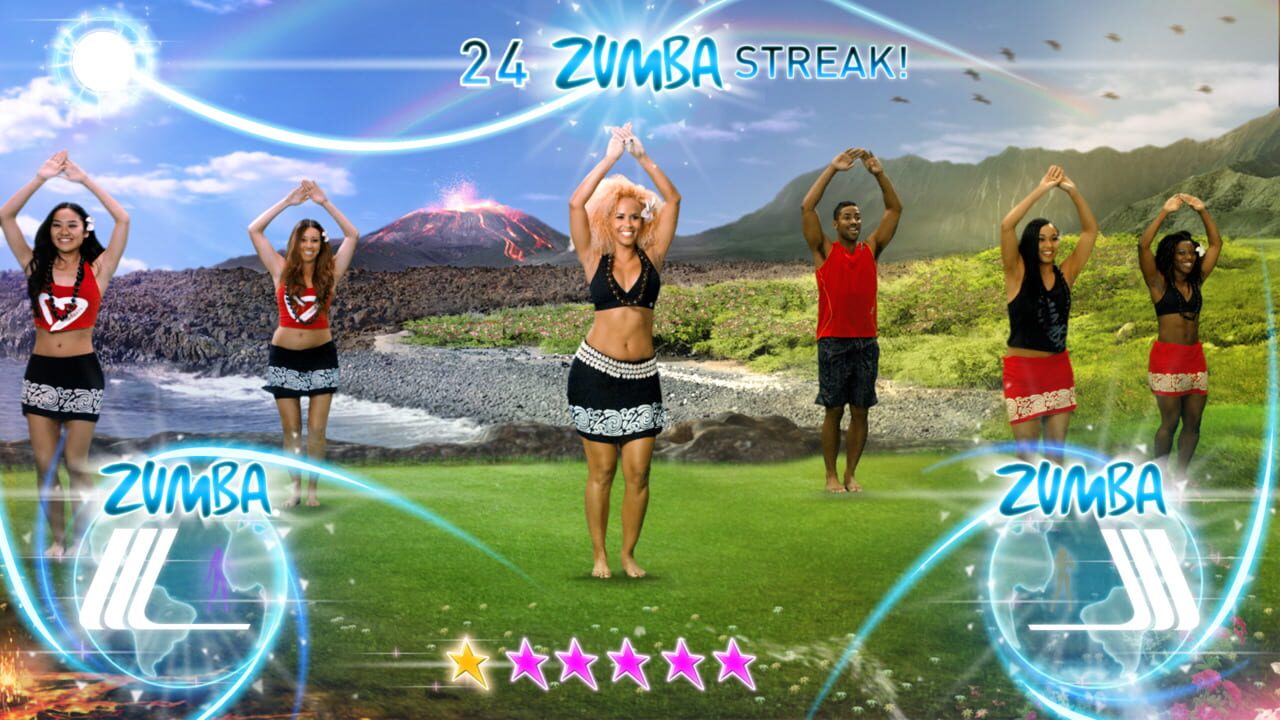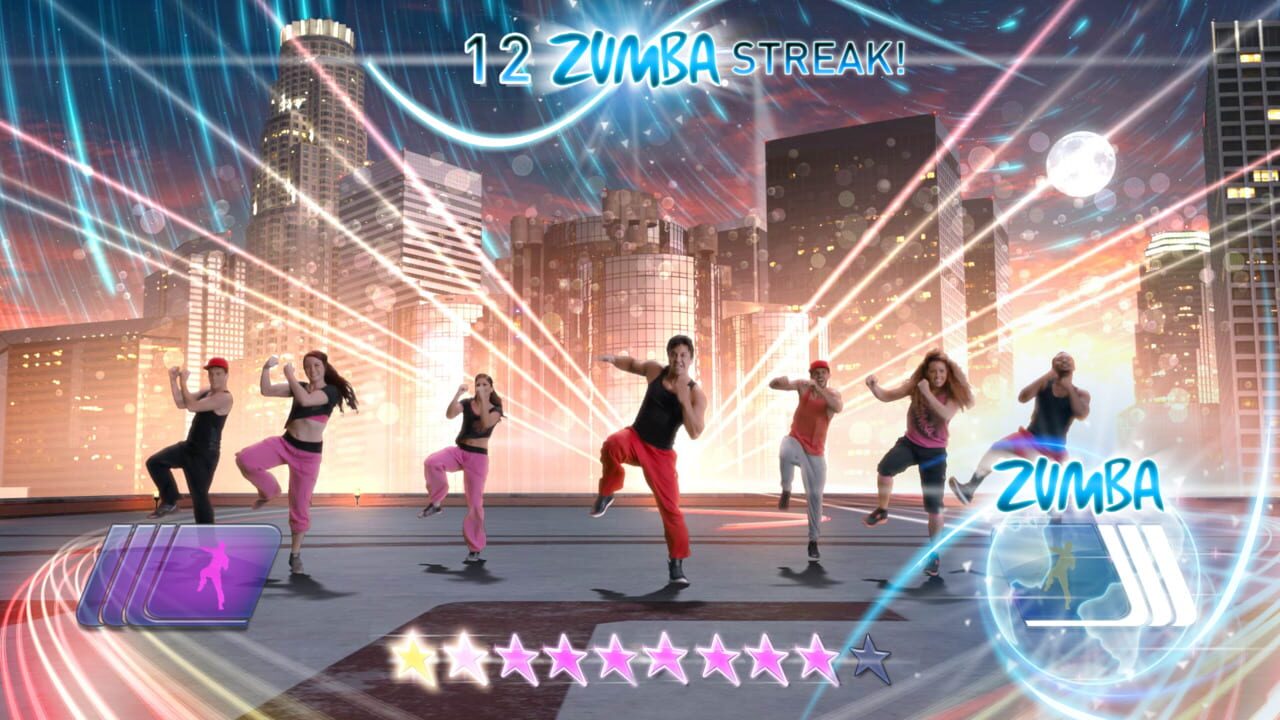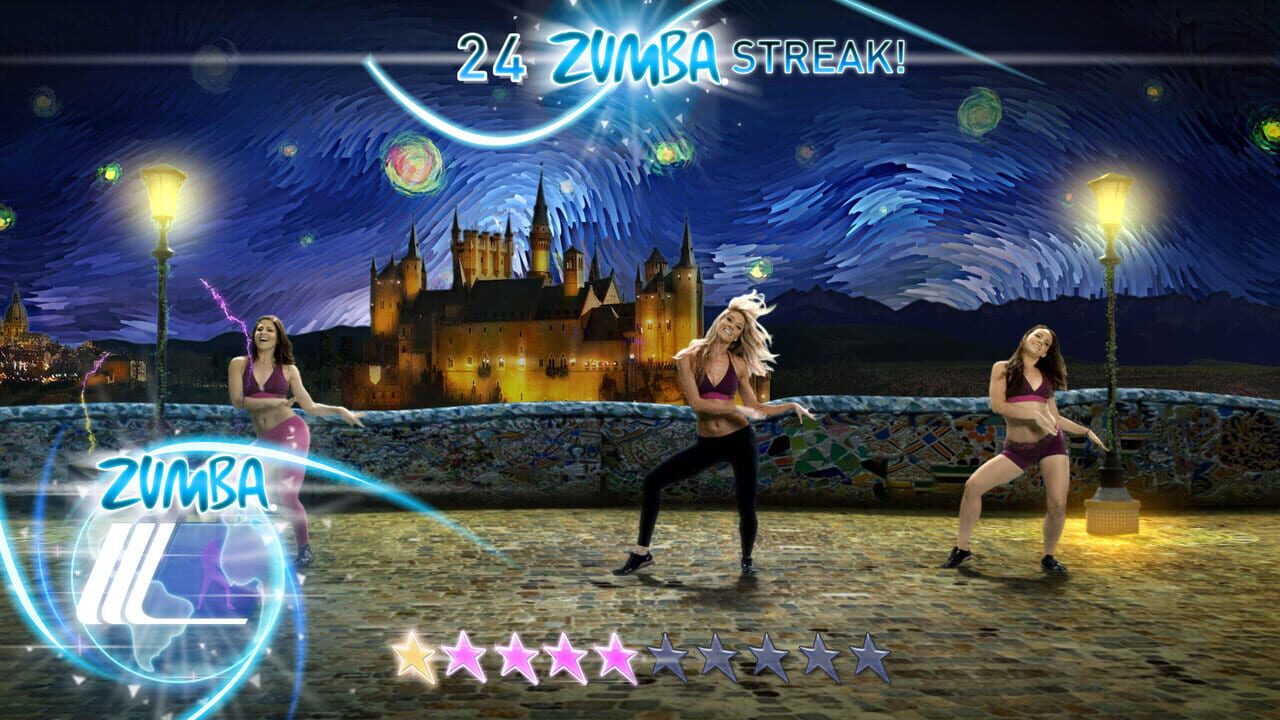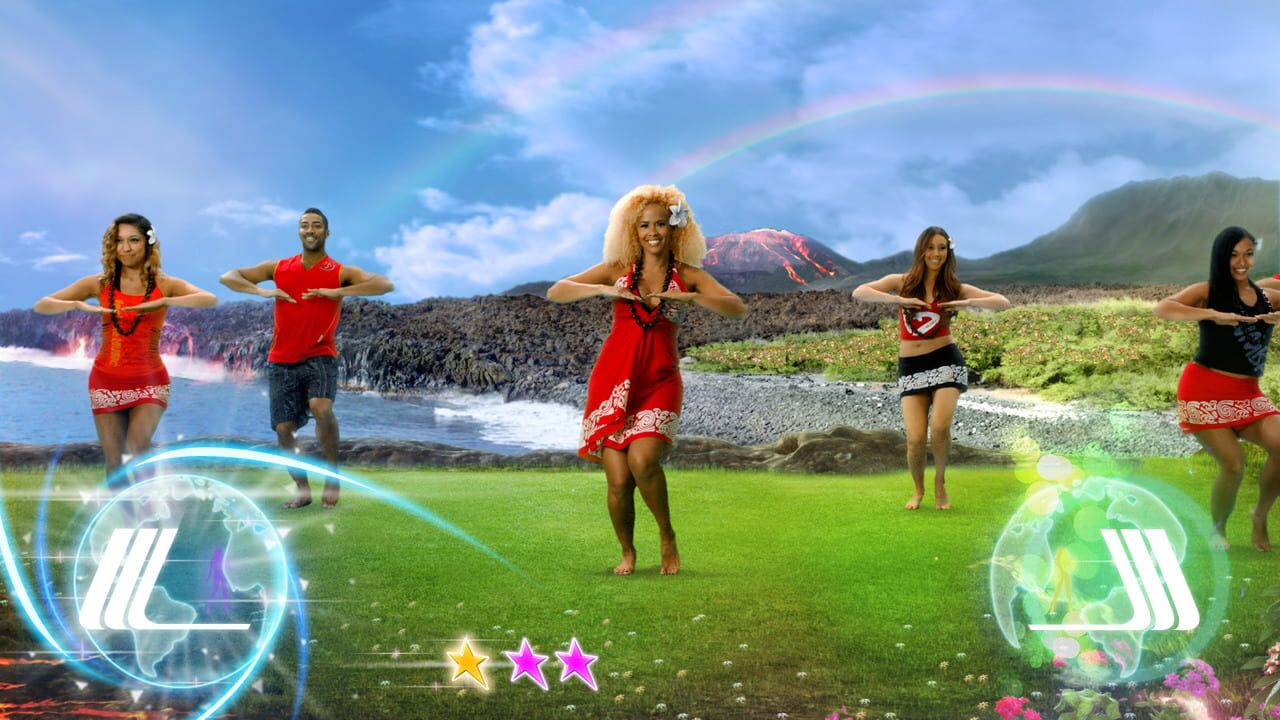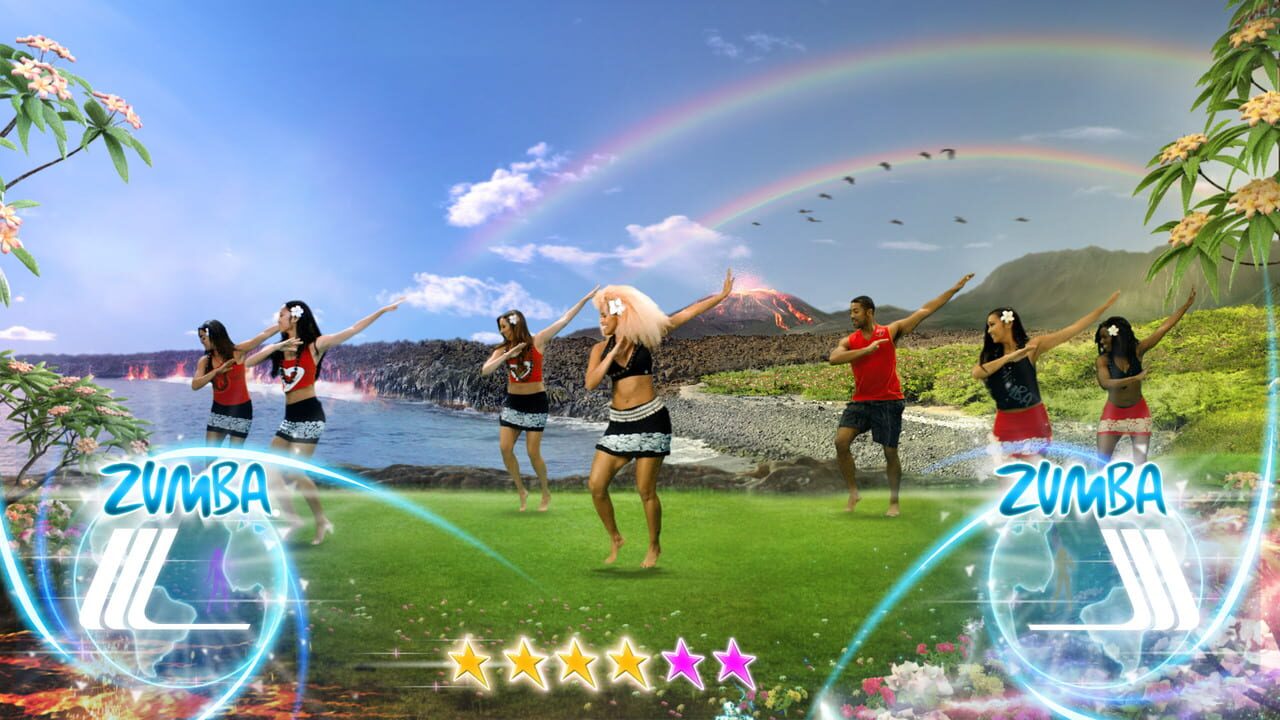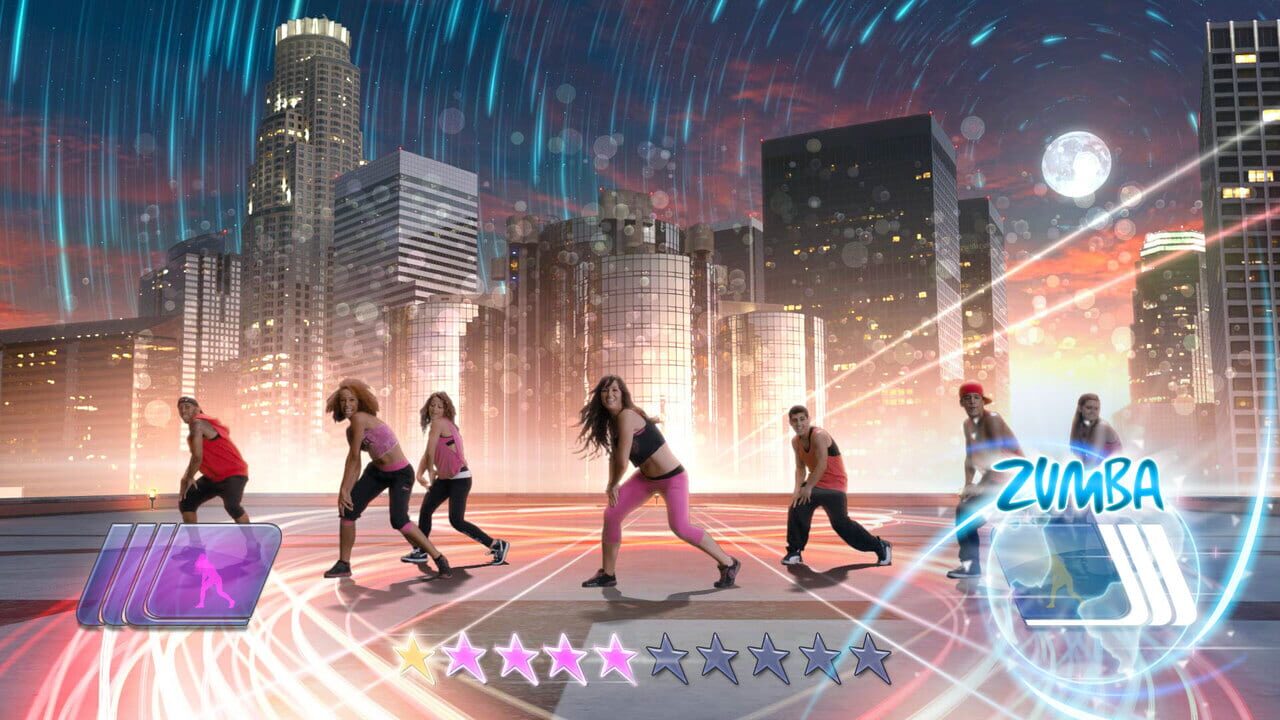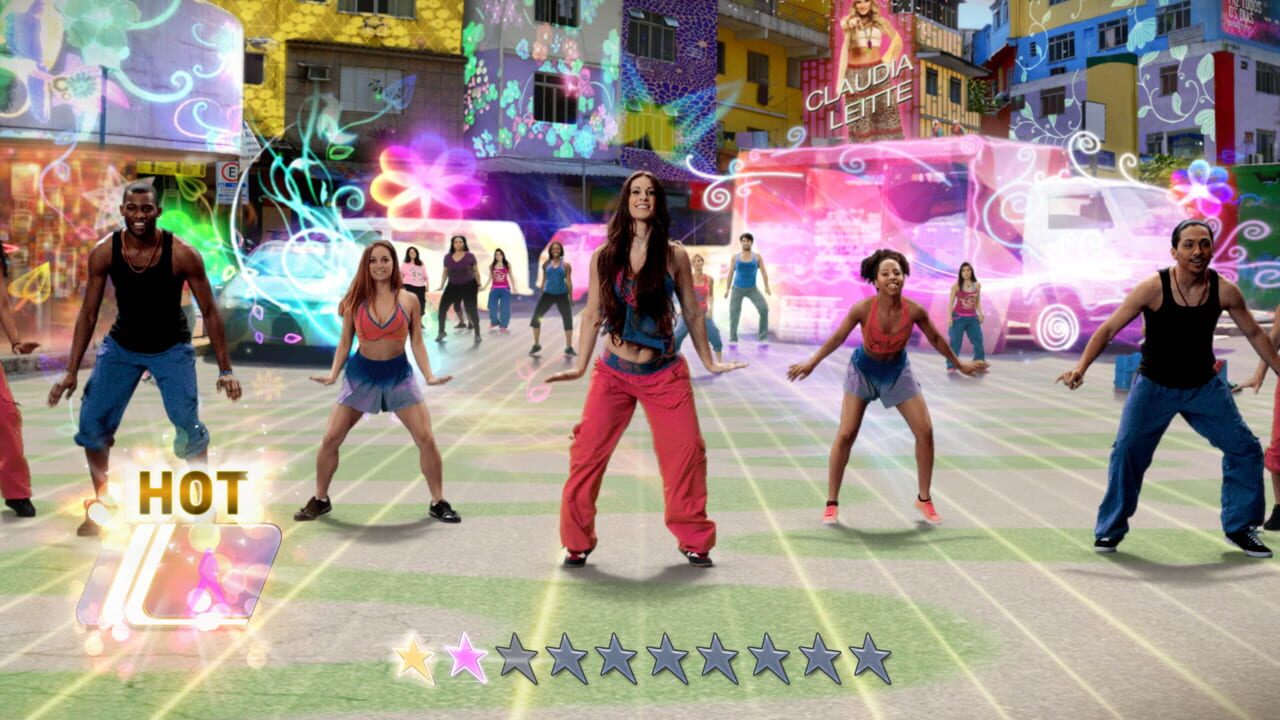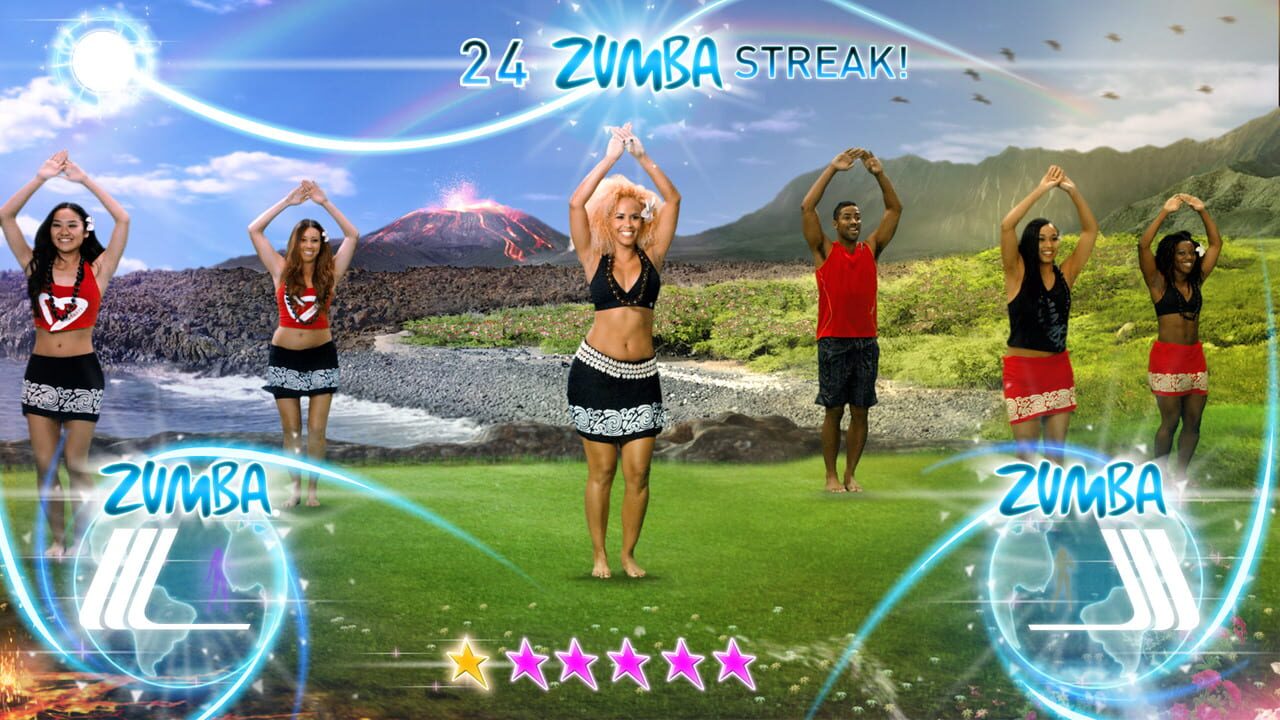 Videos
If screenshots are not enough, you can enjoy creative videos from Majesco Entertainment
You may also like
If you like Zumba Fitness: World Party, but you're tired of it and want something new, you can try other games.